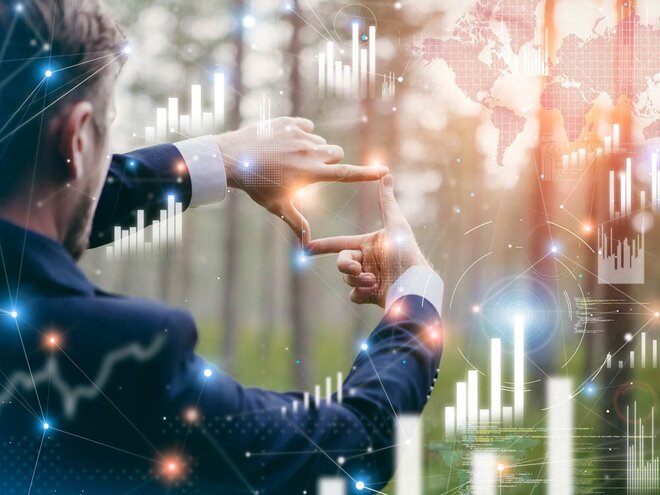 Many years ago, before the 2008-09 global financial crisis, Value Research had launched a number of publications. These included both Wealth Insight as well as the Mutual Fund Yearbook, which is now known as Best Funds for Growth, Income and Short-Term Goals. When the financial crisis hit, some of my friends and well-wishers counselled caution and even gave me some well-meaning advice to suspend the publications because the times were 'volatile'. The advice had two different kinds of logic. One, the business logic that Value Research would incur the cost of the products, but they would not sell. Two, the ensuing volatility would result in readers making losses and this would discredit the analyses published.
It's true that the times were volatile and there was a great uncertainty and fear in all financial markets of the world. However, having personally experienced three previous periods of great uncertainty in the Indian equity markets, I refused to believe that the fundamentals of investing had changed in 2008. I had always made fun of the saying 'this time it's different' in the context of markets and investing, and that was the time to prove my beliefs.
So I decided that Value Research double down on its publications and on a key part of my investment philosophy: the foundations of great investing fortunes are laid in bad times. It's precisely when times are bad that one must invest fearlessly but sensibly so that when good times return, the money is just lying there for you to pick up. That's exactly what happened as the crisis ebbed away and economies revived. Our faith was justified and our readers' faith in our judgement and principles was greatly strengthened.
Now it's time for another such episode. But of course, there's a twist in the tale as there always is.
What's changed and what hasn't
Throughout the last few months, as Covid-19 ravaged the world and did a huge amount of economic and social damage, I have been reminded of the time in 2008-09 almost every day. A lot of water has flown down the Yamuna in these years and Value Research has a far more robust portfolio of products today. However, as I used to tell myself in those days, this time is not different either. The fundamentals of personal finance and investing have not been suspended in 2020, no more than they were in 2008, 2001 or any other time.
Of course, as far as our readership goes, the big difference from 2008 is that analysing stocks is an enormously more important part of what Value Research does for its audience. Back in 2008, we were essentially a publisher but now the crown jewel of what we can do for you is Value Research Stock Advisor.
For those of you who have not yet paid attention to this service, I'll give a quick primer. Value Research Stock Advisor is exactly what the name says. It advises you on which stocks to buy. Our research team maintains a list of stocks that you should invest in. You invest in them and make money. At any point of time, we also maintain a list of about a dozen 'Best Buys Now' stocks for those who are beginning at that point. When any of the stocks is no longer investment worthy, we tell you to sell them. What could be simpler?
Of course, that's not all. There are obviously some more features to the Value Research Stock Advisor but it's entirely possible to use it in the ultra-simple fashion that I have described above. In fact, the basic concept of the service is exactly that - a transparent, fundamentally-driven source of ready-to-use research on what stocks to invest in.
The additional tools that we have are our Stock Screener, which is a unique feature unlike anything else available in India, as well as detailed financials of every listed Indian company, not just the ones that are on our recommended list. It goes without saying that our team also supplies you with updated guidance on all the stocks on our list, including the rationale for investing or disinvesting.
How Stock Advisor actually helps you
So, what's the connection with the crisis we are facing now? Simply this: while at the crudest level, you can think of Value Research Stock Advisor as just selling a list of stocks to buy, in reality, we have embodied a whole new way of looking at investing into the service. This pandemic will not have an all-or-nothing impact on businesses and investments.
Back in March, it looked like an all-out impact, where almost every business would be ruined. Then, after that, equity markets have taken an unexpectedly optimistic view of what is happening and a good chunk of the huge losses from March have been covered up.
At Stock Advisor, we consider these mass movements of the markets to be little more than entertainment. Our view, which we would like our members to imbibe fully, is that stock investing is a bottom-up activity. All the macro gyan in the world about economies, sectors and industries does not matter one bit while selecting the right stocks to buy. Our focus is not just in providing you with a list, but the entire set of information, knowledge and confidence that we carry with us about the stocks that we have recommended.
Our goal was not to create a recommendation service but a companion who can work along with you in making sure your investments give the kind of returns you'd like at the kind of risk level that you can stomach.
There's an old cliché, 'when the going gets tough, the tough get going'. Going ahead, this will undoubtedly prove to be true about many businesses. All businesses will suffer, but the strongest ones will suffer less and recover faster. As a result, they will come out on the other side even further ahead of their competitors.
Thus in a way, the pandemic could be a good thing for the best-run businesses. At this point, when we are in the middle of the pandemic, that sounds like a strange thing to say. However, the same thing happened in 2008, and 2001 and earlier too.
This time is not different.
Value Research Stock Advisor is a premium service where you get promising stocks along with their full analyses. We also actively track the underlying companies for you and keep you posted on the major developments in them, including when to sell a stock. Additionally, members get exclusive access to a range of tools and data which they can use to study any other stock. You can subscribe to the service here.