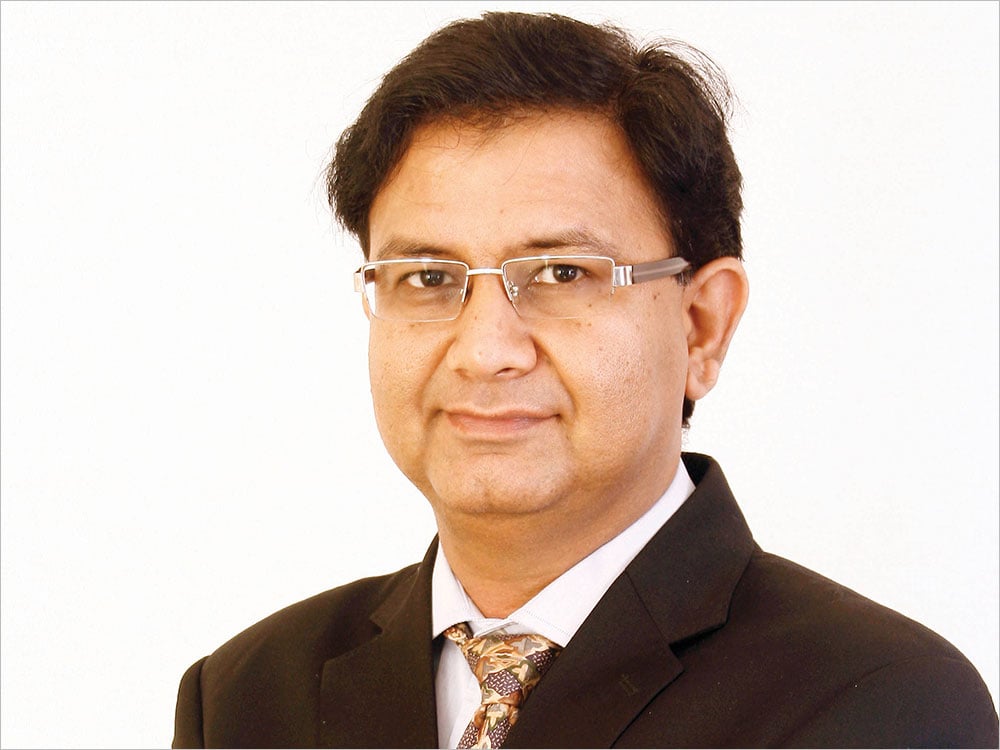 We speak to Sonam Udasi of Tata Mutual Fund about the reason for financial turmoil in the Indian markets. Udasi manages Tata Banking and Financial Services Fund. He also talks about insurance companies and AMCs as investment options, and shares how he ensures quality in his portfolio.
The crash in Yes Bank highlighted the fragility in the Indian banking system. What's going on?
Weak underwriting of loans, coupled with a slowing economy, both global and Indian, have continued to haunt the financial-services industry. What started as a corporate bad-loan phenomenon in 2011-12, which saw PSU banks lose their sheen, IL&FS bust, PMC Bank bust, finally found its end-game with Yes Bank essentially being 'public'-ised. It has come to this simply because in the years of economic boom, financial investors (both debt and equity) priced risk incorrectly.
How serious would be the contagion? Where else does the problem lie?
It was necessary to stem Yes Bank's slow death. The measures seem prudent at this time. One could argue that they could have stemmed it earlier, but nevertheless it's welcome that it has been done. This will give some badly needed time to the system to stabilise and move forward. That being said, the longer the economy stays sluggish, the risk for weaker companies within the financial space (both listed and unlisted) will loom large. The cost of funds will continue to be elevated for weaker names and credit markets are unlikely to 'unfreeze' for them in a hurry.
What makes the banking and finance sector so vulnerable to changes? In a year or so, entire companies which were doing well got decimated, for example, DHFL, Indiabulls Housing and now Yes Bank.
Over the last two to three centuries, this phenomenon has been witnessed across different countries and different asset classes. The investing world oscillates between extreme 'greed' and extreme 'fear' - the financial sector in particular, where the raw material of the business and its end output, both are capital, tends to be whiplashed in global economic turmoil. Whenever this happens, that sector weeds out its weaknesses and emerges stronger. This too shall pass.
The RBI's role has been questioned in the PMC Bank crisis and now Yes Bank meltdown. What could the regulator have done?
It's very easy to pass comments sitting in the box. We do not know what transpired and what the RBI's thinking was. But certainly this will bring its rigour under question and thus make credit underwriting and risk management more stringent.
Among NBFCs, there are many kinds of companies. Which have the most robust business models? Which are suspect?
NBFCs with decent capital-adequacy ratios and aggressive risk provisioning should stand the test of time. NBFC models hinged on strong collaterals should also flourish going forward.
The promoters/companies that jumped into the NBFC fray during boom times and expanded and diversified their lending business without building enough risk-mitigation tools will have to ultimately wind down their weaker franchises and slowly rebuild their strengths.
Any NBFC which is banking on external capital in a big way will find the going very tough at least over the next one year.
Insurance companies, AMCs and now SBI Cards are some new-age firms. What's your view on them? Do you find their high valuations justified?
These are largely non-lending financial-services businesses. Luckily, both insurance as well as AMCs have gained a lot of experience and vintage over the last 15 years. Some of them are now self-funded and do not require capital to sustain their growth. This aids their compounding, return ratios as well as the ability to reward shareholders. The runway for financial-services businesses in India is very high, considering poor penetration in these segments currently. So in our view, the premium is likely to sustain over the next few years till their growth momentum remains high.
How's the condition of housing finance companies now? Their numbers, barring one or two, still signal stress.
Among HFCs, weak ones are dying or being weeded out. Strong parentage allows some of them to access a competitive cost of funds. This allows them to thrive and grow in a difficult market while managing risks. For others where the cost of money continues to be uncompetitive, growth will be slow.
You have just 18 stocks in your Banking and Financial Services Fund. Top 10 stocks command 82 per cent of your assets. What gives you conviction to run such a concentrated portfolio?
The growth in the financial-services sector is linked to the economic momentum. In a slowing economy, it makes sense to be with the strongest balance sheets and companies that are adequately capitalised for growth. In an environment where weak names are falling by the wayside, the survivors will have the advantage of a growing market share and improving pricing power going forward. Also, non-lending financial companies provide decent long-term growth trajectory. Our portfolio is aligned with this thought process. When the economy does revive, we believe our portfolio is best positioned to capitalise on that opportunity, while giving us flexibility to add more names if the situation normalises.
How do you ensure quality and reliability when you pick stocks for your banking fund?
We fundamentally believe that in the financial-services industry, efficient users of capital (high ROA, ROE), prudent risk management (high provision-coverage ratio, counter-cyclical buffer trends) are worth their weight in gold. In this industry, being a tortoise is sometimes a blessing.