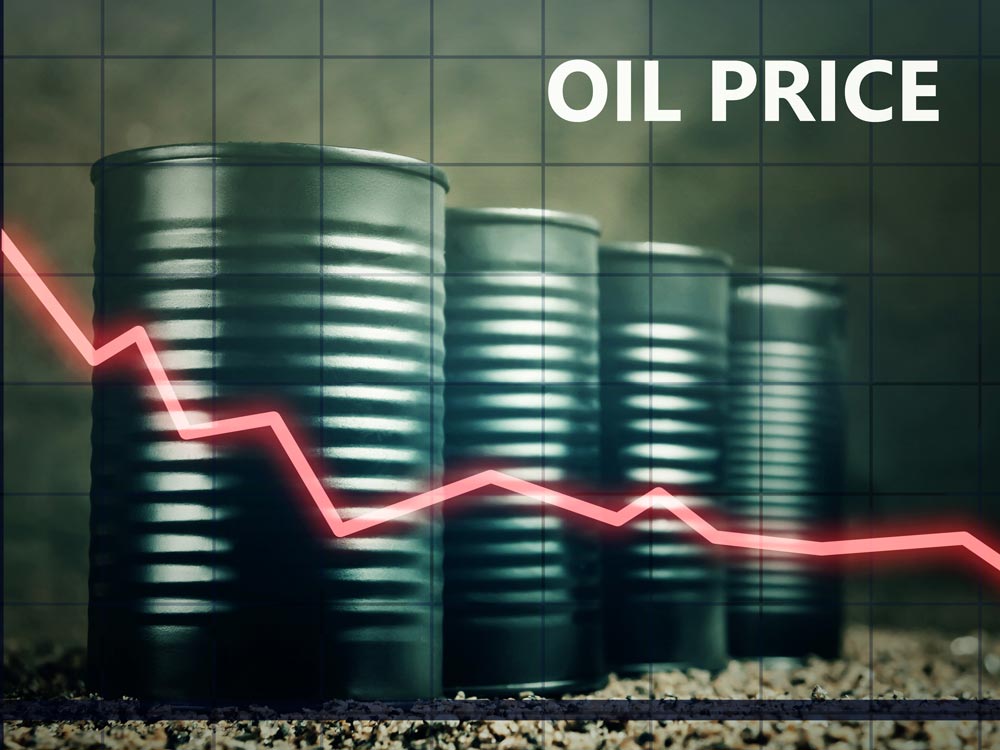 As one of the largest oil importers in the world, India imports around 85 per cent of its total oil demand. Naturally, this makes the country a big beneficiary of falling crude oil prices, enabling it to bridge its fiscal deficit and improve its financial position. Besides, lower fuel costs go a long way in reducing the country's rate of inflation. According to CARE Ratings, if we keep everything constant, then every one-dollar fall in crude oil prices leads to a saving of around 1. 6 billion dollars per year for India.
Given all these, an economy like India should logically benefit from falling crude prices and vice versa. Likewise, the Indian stock markets should inversely mirror the trend in crude oil prices, rising with a fall in oil prices and falling with a rise thereof.
However, the following images represent a different story altogether. Whenever there was a sharp fall in crude prices, our stock market also fell and rose with an increase in oil prices.
Hence, the inference that can be drawn is that crude oil prices also indicate economic expansion and contraction. Oil prices rise buoyed by growing global demand (economic expansion) and fall on the back of falling global demand (contraction). This global expansion, as well as contraction, many a time, counters the effect of rising or falling oil prices, thereby leading to a direct correlation between oil prices and the stock markets (the Sensex). A case in point is the recent fall in the markets driven by the outbreak of coronavirus. This fall is also accompanied by the more than 55 per cent fall in the oil price. The precipitous fall in crude oil price seems to be driven by the fear of a severe global demand slowdown, owing to the pandemic, which is likely to worsen further and increase the risk of an oil price war.