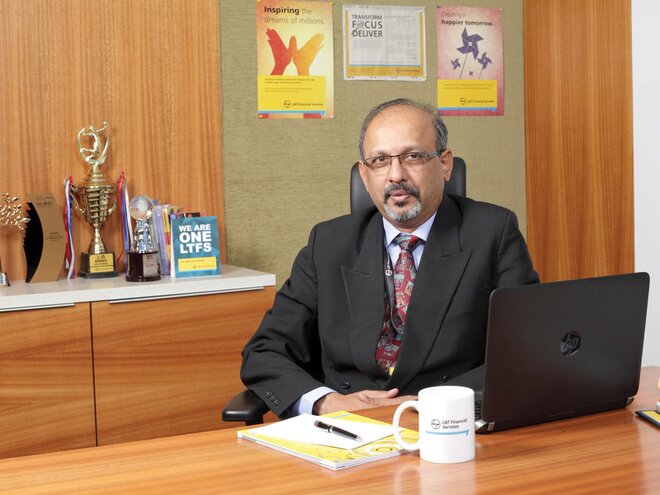 There is an increasing trend globally where investors are choosing passive products. Cognizant of this, we are also in the process of filing for such funds. However, it is our view that active investing will continue in India for many years as the market breadth is not very high. Therefore, we will witness a substantial deviation between active funds and benchmark index. This deviation in the short term will be in both directions over long periods (five to 10 years) and it will be in favour of active funds.
Investing in a direct plan is an individual's decision. They can take advice from an advisor or decide based on their research. How they would want to pay for the research/advisory service will determine their choice of plans.

Impact of new expense slabs
The total expense ratio has been going down over the last few years and it is essential for all stakeholders to acknowledge this. Accordingly, all should adjust to these new realities.
Using technology is a great way to ensure that your operational costs reduce. It will also help us to provide service to a far more number of families. For an individual distributor, the revenue per customer may go down due to a reducing TER. Meanwhile, his ability to service more clients will go up due to technology. Therefore, his overall revenue is bound to go up. Hence, with mutual funds gaining acceptance, we will witness that more transactions are technology-enabled.
Risk control in debt funds
At L&T Mutual Fund, we have a robust internal-rating practice and all decisions are based on internal ratings. To that extent, we have relooked at the areas that need further strengthening in the wake of credit events/downgrades that have hit the industry.
With regards to the provision of side-pocketing, we are in the process of implementing the same.
Key challenge
One of the most important things is to make the process of investing and servicing customers more technology-oriented. Taking this into consideration, we are working towards enhancing and simplifying features, introducing more customer-friendly options on the website, including enablement of a chatbot and a mobile application which will be launched soon. The industry is still under-penetrated and for us to reach out to the farthest corners of the country, expanding our digital footprints is of utmost importance.