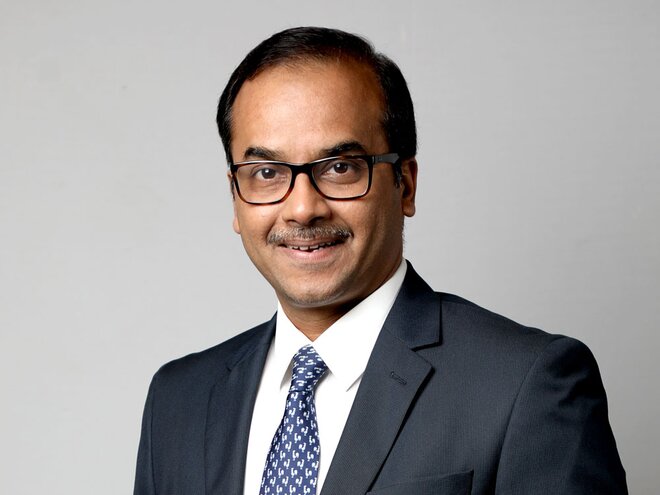 Historically, the growth of India's asset management business has been largely restricted to tier-1 markets. The fact is that close to 70 per cent of the country's population is beyond these markets. That is the size of the opportunity that is waiting to be tapped.
Direct plans are undoubtedly a cheaper investment option and ideal for the self-initiated. However, one needs to be careful not to overplay the expense differential as the primary driver for choosing direct plans. Investment advisors bridge the knowledge and understanding gap and help align the fund-selection process to the financial goals of investors.
On passives, I think we should wait to see them play. Traditionally, in emerging markets, active fund management tends to generate much higher alpha than passives. As markets mature, this gap tends to shrink. To me, we are at least 10 years away from that stage.

Impact of new expense slabs
At PGIM India, given the smaller equity base that we are starting with, the new expense structure should not hugely impact our business. The only aspect that warrants a serious consideration here is the distribution-incentives arbitrage that some of the other financial/insurance products enjoy over mutual funds. This can lead to risks of non-alignment of interests and mis-selling.
Risk control in debt funds
PGIM India has a strong and robust risk-evaluation framework in place. All our credits are regularly scanned to assess developing risks, if any. This has probably helped us hold our head high through this crisis. The credit crisis that hit the markets about a year ago was unprecedented. We have witnessed AAA-rated issuances sliding to default grade in a matter of a few weeks.
The key then is to ensure that you build sufficient protection wherever possible to protect value for your investors. Where this is just not possible to achieve, cut losses keeping the best interest of unit holders in mind and move forward. This has been a key lesson for us through this journey and we have done both of these to ensure that value for our unit holders is protected.
We have necessary authorisation for segregation of portfolios across all our funds now.
Key challenge
With the acquisition of DHFL's 50 per cent stake in the asset management business, PGIM India is now a wholly owned subsidiary of PGIM and this gives us immense opportunities to leverage and bring to fore our global expertise and best practices for the benefit of Indian investors.
There is work underway to seed the PGIM India brand with the investors and distribution fraternity. Another key area that we are focusing our energies on is the retirement space. This is a grossly underserved market in India and there is a huge potential to make this really big.