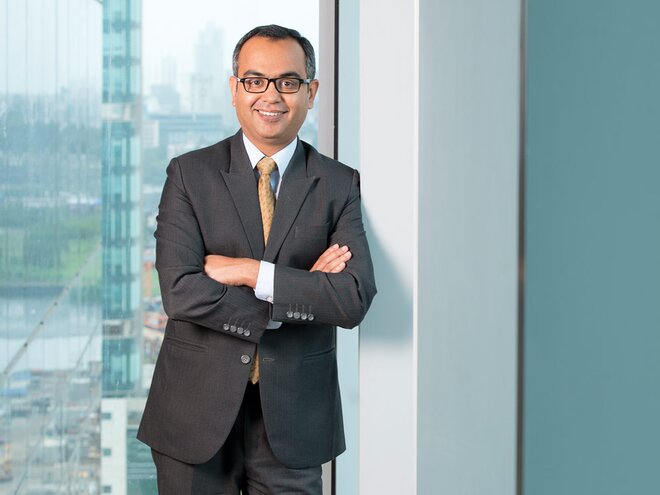 Popularised by Warren Buffett and his guru Benjamin Graham, value investing is a sophisticated method of investing. We speak to Mrinal Singh of ICICI Prudential AMC to explore the value investing scenario in the Indian context. Singh manages ICICI Prudential Value Discovery Fund, which has assets of over Rs 16,000 crore.
How do you see the present valuations of the Indian markets?
Broadly the market is fairly priced but there exist pockets of relatively attractive valuation. So the approach now is to be stock specific rather than taking sectoral calls.
Which pockets still have value? Which have become expensive?
We are overweight on utilities, select banks, rural-facing businesses and exporters. Consumer staples, NBFCs and high-ticket discretionary are the areas we are underweight on.
The auto sector has been going through a tough phase. Are you not investing in it?
The Indian automobile market can be divided into several segments - two-wheelers, three-wheelers, commercial vehicles, passenger cars, utility vehicles and tractors. Apart from these, we have auto ancillaries, tyres, batteries etc., all of which present their own sets of unique opportunities. Given the diverse factors at play in each of these segments, we are currently evaluating the sector and making stock-specific decisions.
How do you define value?
Value is the difference between the intrinsic worth of a business and the price an investor is paying for that investment. In general, value investing is about maintaining a high margin of safety. This does not mean investing solely based on an optically low price-to-book or price-to-earnings alone. Both of these are parameters considered but are not the sole deciding factor.
How do you identify value traps?
Our past experience and analysis have proven that management-quality assessment, corporate-governance standards and product obsolescence are the three factors that need to be closely watched to avoid a value trap.
How do you pick value stocks?
A combination of inexpensive valuation, cash-generation capability, good management and comfortable balance sheet is the framework we work with.
When do you exit a value stock?
When value gets unlocked or when an investment thesis is no longer valid, we exit a value stock.

Value investing requires one to be patient. How difficult is to persuade investors to invest in a value fund?
Patience is an important and an inherent part of being a value investor. Historically, patience has been very fruitful for value investors on account of the returns that were generated. From an investor's perspective, in an up-trending or a momentum market, value performance is likely to take a back seat. At such instances, it is important for investors to stay put.
Value investing may require you to buy a company that has been falling? When do you pick such a stock?
Correction from time to time is a given when investing in equities. At such instances, it is important that the entire analysis required to take a call on a scrip be done beforehand. This will aid in deciding whether to take a fresh position when the stock reaches the desired price level or avoid the name altogether. As an investor, it is imperative to understand that prices moving either way tend to create an illusion of a stock being good or bad, which may be far away from the reality.
India is largely seen as a growth market. What place does value investing have here?
While growth remains one of the major styles of investing in India, there is room for value investors here as well. This can be seen through the long-term track record of ICICI Prudential Value Discovery Fund. Over a decade, the fund has been a wealth creator and has delivered a CAGR of 22 per cent (as of April 2019).
How different is the value-investing scenario here as compared to that in developed countries like the US?
The inherent nature of the market is quite different when we compare India and developed markets around the world. To begin with, the number of listed stocks in India is close to 6,000 and growing, while in the US, that number would be close to 4,400.
Second, almost 50 per cent of the Indian market is promoter-owned, while the US is an institutionally owned market. Therefore, corporate-governance standards are much stronger in developed markets.
Third, India is a growing economy with a young demography, lower per-capita income and consumption demands, which makes it very different from the US.
So even though the basic tenets of value investing remain, what is different are the levers that drive the respective markets.
Can growth and value both be present in the same stock?
When investing, there will be a point, though briefly, where value and growth may overlap. Typically, after intense research, a value investor will buy a name and stay put for years till such a time when some of the basic premise on which the decision was made changes. The difference between a value and growth investor is the point of beginning. A growth investor is interested in zones of certainty, while a value investor is interested in the margin of safety (given that they operate in the zones of uncertainty). Therefore, when the calls play out for a value investor, exponential gains are made.