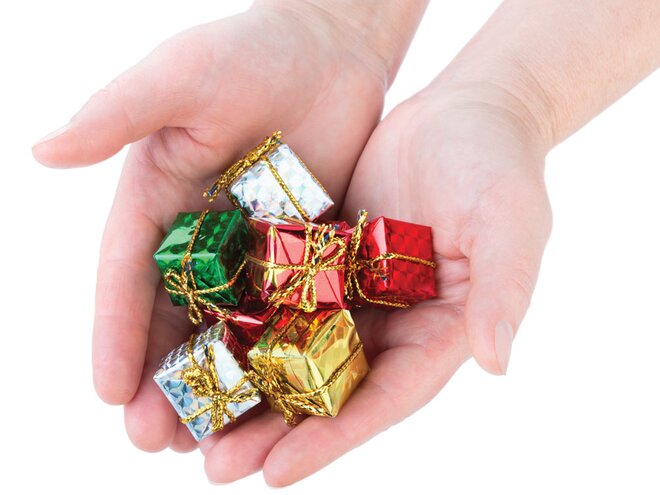 With the general election just around the corner, the Indian market is witnessing a fresh wave of volatility. It is ultimately paving the way for small caps to come back on investors' radar, once again, after a year-long subdued performance.
Following their significant correction, these small caps are now available at tempting valuations. Further, rising earnings in some of them have made the risk-reward ratio even more favourable for investors. More astonishingly, the BSE SmallCap outperformed the headline BSE Sensex in the past month giving a return of approximately 9 per cent.
From December 2018 to February 2019, mutual funds increased their stakes in quite a few small caps. Here we have taken a deep dive into the top 3 stocks wherein mutual funds spent the most:
Music Broadcast
A subsidiary of Jagran Prakashan Ltd. (72.81 per cent stake), Music Broadcast runs 52 radio stations in 11 languages under the brand names of 'Radio City' and 'Radio Mantra'. It has around 67 million listeners across 39 cities and is expected to cover 72 per cent of the FM population in India following its acquisition of Friends 91.9 FM.
The company's revenue comes from advertisements and the rates are set by the department of audio visual publicity. Of the total revenue, around 50% comes from three leading cities, including Mumbai, Bangalore and Delhi. During the period of FY2014-18, the company clocked a revenue growth of 25 per cent compounded annually.
Its debt levels, on the other hand, have been falling continuously for the past few years, while its TTM earnings have been rising steadily. In recent quarterly results, it performed well and achieved EBITDA breakeven for its new stations. Further, its operating leverage continues to strengthen its financials.
However, on the flip side, its ROE has been declining for the past couple of years due to a substantial increase in equity base. Its stock has corrected more than 25 per cent from its one-year high amid an overall slowdown in the radio industry. The stock is currently at a PE of 27 times and is well below its all time high and median PE.
Persistent Systems
Pune-headquartered Persistent Systems is one of the renowned outsourced product development companies in India. As revealed by the latest quarterly results, the company's revenue is mainly driven by its services (75.8%) and the remainder from its intellectual property-led business. A huge chunk of its revenue (about 79 per cent) stems from North America and around 12 per cent from Europe.
The company's business revolves around three verticals: the banking and financial sector, healthcare and manufacturing. At present, it is strengthening its muscles in technologies like artificial intelligence + data + machine learning, cloud - managing enterprise data and application shifts, security (such as identity management) and the Internet of Things. In addition, its alliance with IBM goes a long way towards expanding its IP licensing business.
Nevertheless, the growth momentum of its digital segment-which is an essential growth driver-came to a pause. Further, the company is facing a talent shortage in emerging technologies, such as artificial intelligence.
The stock is currently trading at a PE of 14 times which is not only below its five year median PE but it also below it's small cap IT peers.
Triveni Turbine
A manufacturer of the industrial steam turbine, Triveni Turbine commands a 60% market share in India. It provides steam turbine solutions for industrial captive and renewable power from its plant in Bengaluru. Besides, it has expertise in providing after-market services to users of its own turbines as well as the turbine users of other manufacturers. With over 4,000 steam turbines installed across 70 countries in over 18 industries, Triveni Turbine has spread its footprint across the world.
To widen its offerings, it has entered into a JV with GE Oil and Gas to form GE Triveni Ltd., which operates in a higher range (over 30 MV and up to 100 MV) of steam turbines across the world. These turbines, which are manufactured at the Bengaluru plant using the technology and engineering design of GE Oil and Gas and marketed under the 'GE Triveni' brand, cater to the industrial power generation market across the world.
Like other capital goods manufacturers, Triveni has given due importance to the international business opportunity. Its exports contributed 51 per cent to its total revenue for the first nine months of FY19 and registered a growth of 35% Y-O-Y in the latest quarter.
Nevertheless, it still faces some challenges. Even though its ROE was over 20 per cent in the past 3 years, it has been declining continuously due to lack of earnings growth.Furthermore, its latest quarterly results reported a decline in its gross margins, owing to rising costs in new product development and technology and an increase in the contribution to total revenue from after-market sales.
The stock is currently trading at a PE of 33 times which is slightly lesser than its 5 year median PE but is in line with peers.
Disclosure: The companies mentioned above are not our recommendations. If you intend to invest in any of them, do thorough research.