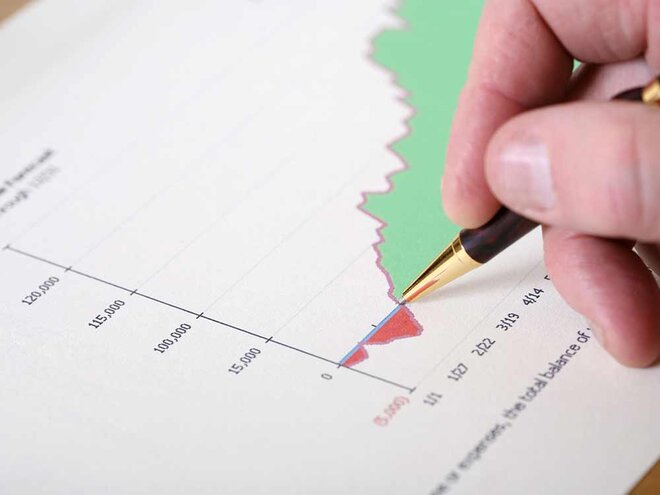 "Most people get interested in stocks when everyone else is. The time to get interested is when no one else is. You can't buy what is popular and do well" - Warren Buffett.
Investors are always on the lookout to find the next turnaround story. Hence, companies that have suddenly turned around from losses to a profit, in the recent quarter, always draw a lot of attention. Whereas time only holds clues as to whether this is just a temporary blip or a sustainable trend, it does warrant an entry into a watch list. Here we give you nine such companies that have turned profitable in the December quarter after facing a string of losses.
We have applied the following filters for the analyses.
Market cap above Rs. 500 crore
Net consolidated profits after tax before minority interest in the December 2018 quarter
Net losses in the September 2018 quarter along with losses in at least four of the previous five quarters.
Prime Focus Ltd
Prime focus is an integrated media services company with operations in 18 cities across five continents. It provides four types of services which are creative services, technology products and services, production services and post production services.
On the back of continuous losses from the third quarter of FY 2018 to the second quarter of FY 2019, this company broke the trend, posting a profit of Rs. 26.44 in the recent third quarter of FY 2019. There was a significant foreign exchange gain of Rs. 41.67 crore recognised in the latest quarter.
Network 18 Media & Investment Ltd
The company is a media conglomerate with diversified set of interests in filmed entertainment, digital content, magazines, digital commerce and other allied businesses.
It churned out profits in the third quarter of FY 2019 owing to a 20 per cent Year-on-Year (Y-o-Y) increase in operating revenue, driven by higher advertisements in the intervening festive season. Further, an increase in revenues in its broadcast subsidiary TV 18, successful run of movies like "Andhadhun", growth in news revenues and a fall of 68 per cent in gestation losses of their eight regional channels launched between FY 2015-2017, also played a role.
Shipping corporation of India
From the house of the public sector enterprise stable, the company is engaged in operating and managing vessels that caters to both national and international lines.
Two of its segments - tanker and technical and offshore segments turned profitable this quarter. The company posted a profit of Rs. 180.54 crore this quarter after recording losses in four of the previous six quarters. Foreign exchange gains of Rs. 136.62 crore in this quarter ably aided the performance.
Syndicate Bank
Ranked 14th by market capitalization in the list, Syndicate Bank, is one of the oldest public sector commercial banks in the country.
Reversing the trend of continuous losses, that the bank reported for the preceding four quarters, a profit of Rs. 108 crore was posted during the latest period. Lower provisioning of NPA (non-performing assets), and reversal of mark to market losses due to softening of yields, drove the bank into profits, in this quarter.
Centum Electronics ltd
The company is a diversified electronics company, providing engineering services and customised products for its defence and space segment customers besides also addressing the rail transportation market. It also caters to customers in other segments like industrial, medical and telecommunications.
The company posted a profit of Rs. 28.23 crore during this quarter after a string of losses in the preceding four quarters. A significant 49.3 per cent Y-o-Y (29.4 per cent increase compared to the preceding quarter) increase in revenue was the highlight. The benefit of operating leverage coupled with higher other income, led the company comfortably into black, during the quarter.
Hotel Leela venture ltd
Engaged in the hospitality industry, it owns some of the most iconic hotels in the country. It reported a profit of Rs. 44.14 crore in the third quarter of FY 2019, as against losses in the last few quarters. It reported its highest revenue in close to five years. In addition, significantly lower interest expense compared to the preceding quarters also came to the aid of this healthy performance.
Zen technologies ltd
This company designs, develops and manufactures combat training solutions for the training of defence and security forces around the world. The company posted a profit of Rs. 8.58 crore after facing losses in four of the preceding six quarters. This was mainly on account of a significant jump in revenues during the quarter, due to the adoption of a new set of accounting standards Ind-AS 115.
Shree Renuka sugars ltd
The company is one of the largest global producer and refiner of sugar. It is also engaged in the production of ethanol, and the co-generation and trading of electricity. Sugar is produced in their eleven mills located in India and Brazil. In addition they produce power from bagasse, which is a by product of sugar cane, for captive consumption and sale to the state grids in India and Brazil. The company posted a profit of Rs. 68.6 crore in the third quarter of FY 2019 mainly on account of a foreign exchange gain of Rs. 86.8 crore. A notable improvement in the latest period was lower interest expense, which was the lowest in the last eight quarters.
Punjab & Sind bank
It is yet another bank from the public sector banking pack. A substantial decrease in provisions during the third quarter of FY 2019, led the bank to post a profit of Rs. 22.34 crore after four successive quarters of continuous losses.
Disclosure: The companies mentioned above are not our recommendations. If you intend to invest in any of them, do thorough research.