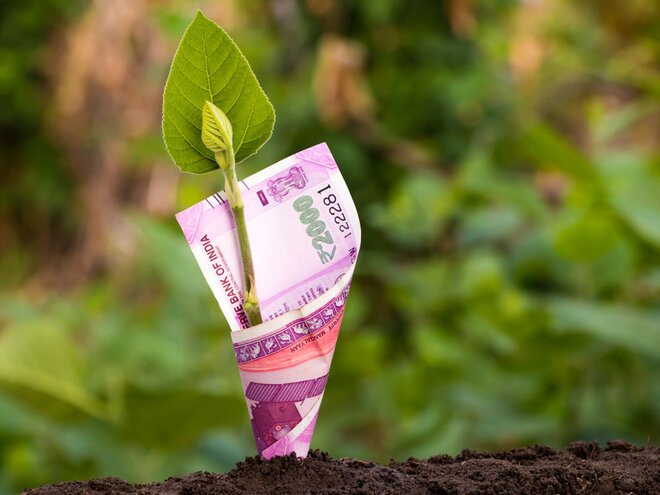 Launched in 2006, the UN Principles for Responsible Investment (PRI) are a voluntary set of investment principles that offer a menu of possible actions for incorporating environmental, social and governance (ESG) issues into investment practice. The principles were developed at the initiative of UN Secretary General Kofi Annan, who invited some of the largest institutional investors to develop these principles. A group of 20 persons from 12 countries, supported by an expert group of 70, made up the drafting team.
Growing interest
The PRI has over 1,800 signatories, including 1,184 investment managers (as of end-Apr 2017), from over 50 countries, representing over $70.66 trillion of AUM (see the graphic). Socially responsible investment (SRI) funds have reached a significant share of overall investment markets in Europe (about 50 per cent) and Canada (about 40 per cent), with other countries like the US and Australia also catching up.
Given that ESG issues manifest over the longer term, it is natural that debt investors, too, worry about sustainability. Fixed-income investors are almost as big as listed equity investors (both about $30 trillion) in considering ESG issues while investing.
How does ESG create value?
Academic studies have shown that interaction between investors and companies on ESG goals helps in creating long-term value for investors. An analysis by Dimson, Karaka and Lis (2015) of 2,152 engagement exercises with 613 public firms between 1999 and 2009 offers, thus far, the most convincing empirical results that successful ESG engagement leads to cumulative size-adjusted abnormal returns over the years following the initial engagement. A more recent analysis can be found at (https://tinyurl.com/y8d8mfnz). The process of how this value is created is less understood. A study by UNEP Finance Initiative identified three 'engagement dynamics' that can create value. These are identified as follows:
Communicative dynamics: Allowing interactions between investors and internal ESG information and reporting practices of companies
Learning dynamics: 'Acting rather than being acted upon' - testing out of ESG policies, identifying better metrics, targets and key result areas
Political dynamics: Enhanced interactions between the investor-relation department, sustainability department and board members, along with external investors
Investors too benefit through better understanding of company processes, ESG-evaluation processes, and collaboration between financial and ESG analysts. Recent studies have documented that ESG information is associated with numerous economically meaningful effects. Specifically, ESG disclosures are associated with lower capital constraints (Cheng, Ioannou and Serafeim, 2014) and lower cost of capital (Dhaliwal, Li, Tsang and Yang, 2011).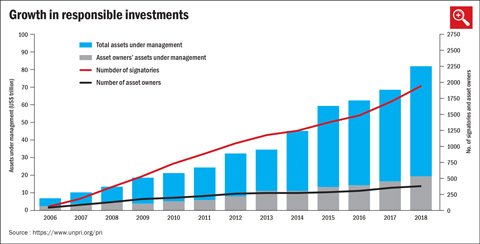 What do investors use ESG information for?
A study by Prof Amir Amel-Zadeh and George Serafeim published in the Financial Analysts Journal (Vol. 74, 3) reports on a global survey of investment organisations to find out what these organisations use ESG data for. The result: "Relevance to investment performance is the most frequent motivation, followed by client demand, product strategy, and then, ethical considerations. An important impediment to the use of ESG information is the lack of reporting standards."
The study also reports that investors found "negative screening," i.e., the exclusion of certain sectors or companies from a portfolio purely on the basis of ESG criteria to be least beneficial. Sixty-one per cent of survey respondents believed that "full integration" (explicitly including ESG parameters into financial models, cost of capital and earnings forecasts) had a moderate or significant positive impact on financial returns, while 53 per cent believed that "direct engagement" (exercise of shareholder power through corporate engagement or proxy voting) with companies had a beneficial impact.
A key issue in using ESG data was determining what was material to investment performance. This tended to vary across industry, country and even company. Khan et al. (2016) showed that the vast majority of ESG data did not affect investment performance. Hence, understanding what is material is of prime importance.
ESG rankings
There are several rating agencies which collate data and provide ratings for investors to rank companies on ESG parameters. Unfortunately, unlike credit-rating companies where the ratings tend to cluster around similar levels, ESG ratings are often all over the place. A study using MSCI rankings vs Fortune magazine's 'Best 100 Firms' showed a correlation of only 14 per cent. There are issues of standardisation, transparency, data delays, bias, etc., all of which result in divergent rankings.
Over time, these issues will get resolved as reporting standards are better defined and technological advances allow verification from other collaborative sources. That said, it is unlikely, perhaps also not desirable, that there should be only one interpretation. After all, financial data is reported in a standardised form yet leads to different conclusions in the hand of investors of various hues.
Despite all the drawbacks, the increasing use of ESG inputs in investments is a trend that will only strengthen. Investors will need to take these into account when looking at long-term investing.
Anand Tandon is an independent analyst.