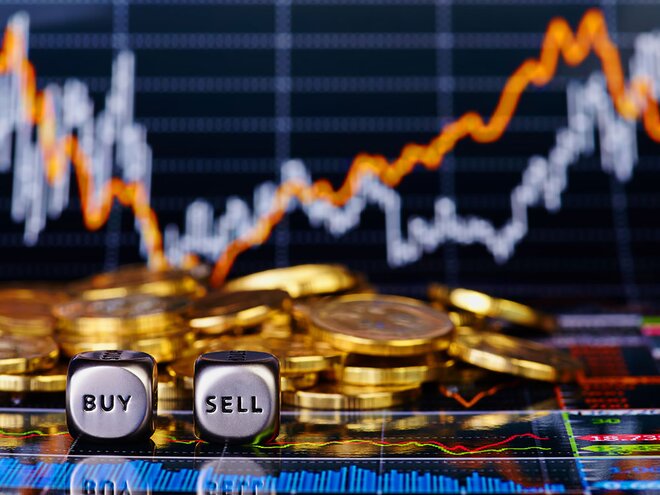 Price performance doesn't warrant portfolio changes
Changes to our portfolio positions are guided by our investment framework, which emphasises the investment thesis underlying each company.

It is thus the underlying investment premise of a company more than the price performance that dictates portfolio changes. Having said that, the recent correction in the mid- and small-cap space does bring in more companies to our investment-evaluation zone as compared to, say, six months ago.
-Taher Badshah, CIO - Equity, Invesco Mutual Fund
Focus on companies with strong earnings visibility
We were prepared to witness heightened volatility in the market this year.

We have been focusing on companies that should have minimal negative surprises on the earnings trajectory. While the premium valuations of mid-/small-cap segment over the large-cap basket has narrowed, the downside in mid/small caps could continue to be higher even from here.
-Harsha Upadhyaya, Head - Equity, Kotak Mahindra Mutual Fund
The recent correction is only natural
We follow a proprietary philosophy that uses a profitability vs. valuation framework. In a sharp fall, like the one we have seen, while having made some marginal changes, our strategy remains intact. We prefer companies that show high potential for sustaining ROE

through the cycle and are reasonably valued. Our true-to-label approach also ensures that the exposure to small and mid caps is limited to funds that allow such exposure. In other words, we believe markets are cyclical and we treat this correction as a normal outcome of the same. Markets remain volatile and their volatility itself makes them amenable for seeking opportunities when such bouts occur.
-Tushar Pradhan, CIO, HSBC Global Asset Management India
Defensives will outperform in 2018
We believe 2018 is a year of 'U-turn' when macros will deteriorate while micros (growth, earnings) will improve. Unlike 2017, when value and cyclicals outperformed,

we believe in 2018 and up to general elections, quality and defensive growth companies will outperform. We have increased our exposure to IT and consumer-staples sectors while we have reduced exposure to cyclicals and mid and small caps in our flagship large-cap and multi-cap funds.
-Anand Shah, Head - Investments and Deputy CEO, BNP Paribas Mutual Fund
Choose fundamentally strong stocks
Spiralling crude-oil prices, rupee depreciation, rising interest rates have resulted in market volatility. Recent changes in

mutual fund categorisation norms may also have led to some shake-up in mid- and small-cap stocks. Our philosophy has always been to choose companies with strong fundamentals. Focusing on quality companies with earnings visibility and sound corporate governance has been our mantra.
-Saravana Kumar, CIO, LIC Mutual Fund
Go for balanced-advantage funds
For the last one year, we have been of the view that the mid- and small-cap space is expensively priced, while large caps

are relatively better placed. Regarding the changing market dynamics, we believe the markets are likely to remain volatile over the next one year owing to various local and global reasons. The optimal way to navigate such times would be to invest in the balanced-advantage category of scheme.
-Sankaran Naren, ED & CIO, ICICI Pru Mutual Fund
Increase the exposure to large caps
There is a fair amount of price correction in mid- and small-cap stocks in the past two quarters following their sharp up-move in the markets

in the past couple of years. We have rebalanced our hybrid-fund portfolios to increase the exposure to large-cap stocks. For our multi-cap portfolios or our funds in the large- and mid-cap category, we are holding onto our positions where we have confidence in the earnings estimates and the relative valuations are reasonable.
-Rajat Jain, CIO, Principal Mutual Fund
Stick to your investment philosophy
We look at companies from a two-three year view, with primary focus on quality companies with high growth prospects. Within

fast-growing industries, we target companies that are leaders or can be probable leaders and have strong management teams. Stocks are selected based on their ability to grow earnings on a sustainable basis while maintaining a highly liquid and risk-managed portfolio. We have continued this philosophy since our inception.
-Jinesh Gopani, Head - Equity, Axis Mutual Fund
The glass is half full
We might reduce our bets in businesses where higher prevailing uncertainty widens the range of possible outcomes; but we also

remain ready to buy businesses that we liked in the past but did not purchase due to valuations. While the sentiment has clearly worsened in the last few weeks, we should not overlook improving earnings trajectory, which will make valuations attractive in any sharp correction.
-Harshad Patwardhan, CIO - Equity, Edelweiss Mutual Fund
Focus on value-generating businesses
Through a rigorous bottom-up research approach, we try to anchor medium-to-long-term value of a firm to its earnings and return on capital and try not to get swayed by market sentiments. In other words, we strongly believe that markets tend to behave like voting machines in the short term and weighing machines in the long term.

This anchoring helps us to avoid 'fluff' and 'momentum' and keep focusing on businesses that generate value, i.e., companies that generate consistent excess return over their cost of capital. Yes, some of our mid- and small-cap holdings have also corrected, albeit much more moderately than the wider section of the stocks and we try to use such opportunities to add on to our higher-conviction ideas.
-Anand Radhakrishnan, CIO - Equity, Franklin Templeton Investments India
lncrease stake in high-conviction bets
We continue to focus on buying and holding to our high-conviction companies where we find the business is durable, run by capable management and has long-term track

record of generating sustainable ROCEs and positive cash flows. While market has turned volatile, we actually consider it to be healthy in nature as a lot of low quality mid/small caps had also shot up quite a bit in the last one year. This correction is providing us an opportunity to increase the concentration in our high-conviction bets.
-Vinit Sambre, Head Equities, DSP BlackRock Mutual Fund
Don't go overboard on small caps
Our focus on small caps has been to identify companies with visible triggers for strong earnings growth in FY19 and FY20. These could be

driven by commencement of new projects, stabilising and expansion of sales in new businesses, and strong economic tailwinds. Hence, our small caps are expected to deliver strong growth in FY19. On a portfolio level, we will maintain small caps at the current levels and not look to increase the proportion of small caps within our portfolios.
-Anoop Bhaskar, Head - Equity, IDFC Mutual Fund
Improve portfolio quality
Valuations are getting incrementally attractive; in many stocks the valuation premiums have dissipated. We continue to

remain positive on mid- and small-cap stocks. However, the defensiveness of the portfolio is achieved by improving the quality of the portfolio - quality in terms of better management, cleaner and healthy balance sheets and strong competitive advantages.
-S.Krishnakumar, CIO - Equity, Sundaram Mutual Fund
Reduce exposure to mid/small caps
Given the steep outperformance of small/mid caps

till 2017-end, to a certain extent, we had reduced exposure to this segment based on the fund mandate. Today, we have a more neutralish view on the segment and are positive on select stocks.
-Manish Gunwani, CIO - Equity, Reliance Mutual Fund