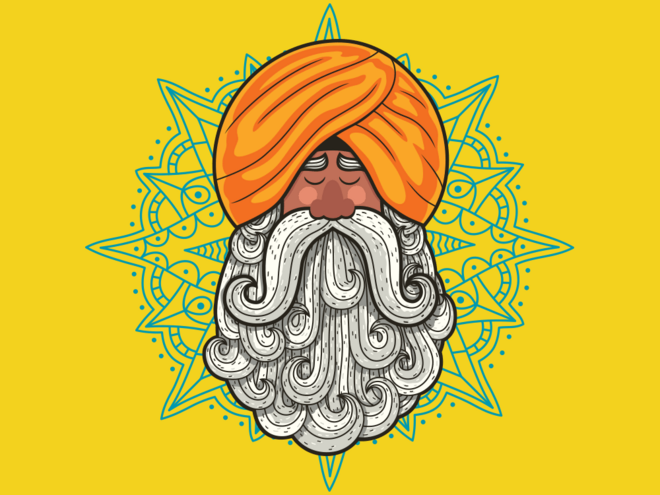 In the puzzling and confounding world of investments, many investors long for some guidance. However, the help that is available to them is often not reliable. You can't really trust your broker for investment advice because he may not have your best interest in mind. You can't trust the investment advice given for free on television as you can't make out what's worthy to consider and what's not; there is a problem of plenty there. Add to this complexity the state of the current market. After crossing the 11,000 mark, the Nifty is now consolidating. There is plenty to worry about - from trade war fears to a rising crude to upcoming general elections. Given all this, how do you pick stocks that stand the test of time. The answer lies in history.
In this series, we bring to you the investment criteria of five all time investment greats. These criteria have been modified as per the Indian context and to make them contemporary. We also provide you lists of stocks selected as per these criteria. These stocks can be the starting point of your research. Given that the criteria of the seven investment greats are time tested, it's likely that you will find the stocks rewarding. In order to remove very small companies, all the stocks in this story have a market capitalisation of over Rs 400 crore.
We had done a similar story on five investment geniuses in 2012. Below are the returns that the stocks selected as per their criteria would have generated. The returns are not only more than the market returns but they are also brilliant in themselves. Please note that the stocks in this story have been derived by applying filters alone. They are not our recommendations.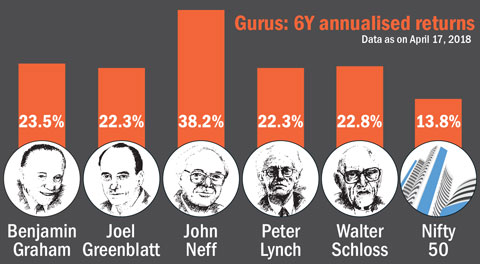 Get up-to-date gurus' choice anytime
Value Research has designed and implemented software-driven stock screeners for the investment gurus. These screeners scan the markets and generate updated lists of guru stocks automatically. Value Research Stock Advisor subscribers can avail the feature on this link.
During the course of this week, we will bring before you valuable gyan from these five investment gurus.