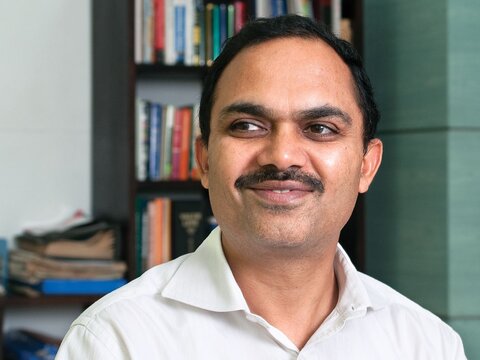 Prashant Jain, ED & CIO, HDFC Mutual Fund has a history of being ahead of the markets. He has been able to do this by positioning his funds for the next cycle. The markets in India have moved in cycles that play out over six to eight years. Real estate, engineering and construction companies, which were once market darlings in the bull run of 2007, now languish at a fraction of their peaks. FMCG and NBFCs are today's favourites. What's next? Ask Prashant Jain.
What he's buying: Refineries and power firms
Jain has picked up stakes in all the three major refineries of the country - HPCL, BPCL and IOC. He has also hiked stake in power related stocks - Power Grid and NTPC - and power sector finance companies, REC and PFC.
What he sold: HSIL and L&T Infotech
Ceramic-fittings manufacturer HSIL got the boot. HSIL trades close to its five-year highs and is also pricey - trading at 34 times earnings compared to its historical average of 19 times. Jain has completely exited HSIL. He also exited mid-cap tech company L&T Infotech, which is close to its lifetime highs and trades at 22 times earnings - more expensive than some top-tier tech companies.
What he's loading up on: State Bank of India
Being the largest bank in the country, State Bank couldn't help but get embroiled in one scam after another. While the bank loses, new investors gain from lower valuations. Down more than 25 per cent since January this year, State Bank now trades at a P/B ratio of 1.15x - far from the highs of 1.6x it commanded in the last one year alone.
An interesting pick: Punjab National Bank
Many value-oriented fund managers, including Prashant Jain, have picked up the beleaguered Punjab National Bank, which has lost 50 per cent since the announcement of the Rs 14,000 crore Nirav Modi scam.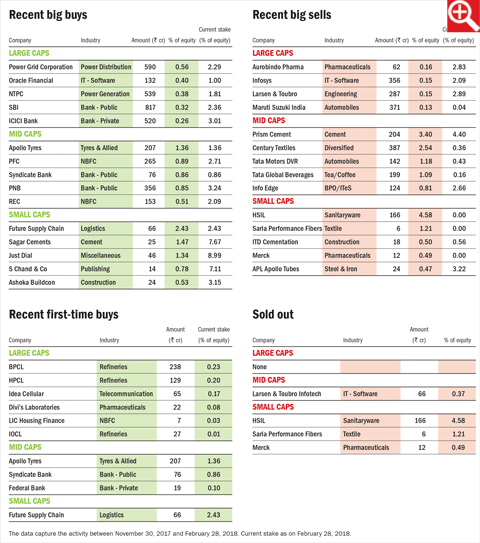 Here's the link to the other stories in this series.