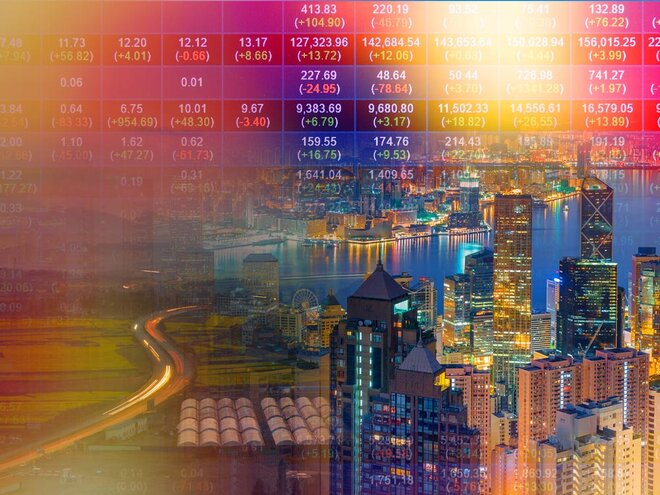 There's an American company named LTSE, the name standing for 'Long Term Stock Exchange'. The name is not a joke or a marketing trick, it is an actual attempt to create a new kind of capital market that has some inherent features that are designed to encourage long-term investing. So this company is actually trying to reinvent the capital markets, trying to fix what the founders and many others see as fundamental problems with the way capital markets work. The company is funded by some big names in Silicon Valley, including Marc Andreessen and Steve Case.
The CEO of the company, an entrepreneur and author named Eric Ries, says that almost everyone in Silicon Valley considers this to be the craziest thing that any startup is working on. As he says, there are people who are working on making human beings immortal but they come to Ries and tell him that he is attempting the impossible. Apparently, immortality seems to be an achievable goal compared to conducting any meaningful reforms on Wall Street!
Although the exact combination of issues that LTSE is tackling is specific to the US capital markets, the underlying drivers that created these issues are global to all capital markets. It's interesting to see what LTSE is trying to do and see how much of that could be applicable to India. As is obvious from the name of the company, the main problem that Ries identifies is that investors have an overwhelmingly short-term focus and the longest time frame most of them are bothered about is a quarter. This, in turn, has made many companies prioritise short-term goals as against building long-term strengths. In the US, companies would rather cut costs ruthlessly.
Ries also sees the stock exchanges as being deeply complicit in this phenomena. The goal of the stock exchanges used to be to give companies access to long-term capital and to give the investors liquidity of the capital they had invested. Now, they are focussed on a small set of traders who, using automated systems, generate gigantic volumes. At the same time, the actual number of companies that are listed and traded actively is falling. Moreover, the IPO process has become so onerous that companies prefer to stay private for as long as possible and raise money privately. They go for IPO much later than they used to. The benchmark examples of companies going for IPO include Amazon in 1997 at a valuation of 480 million dollars, Google in 2004 at a valuation of 23 billion dollar and Facebook in 2012 at a valuation of 104 billion dollars.
LTSE's solution consists of several elements, the most interesting one of that being the voting strengths of shares increasing with the period of holding. The vote carried by each share would increase monthly, going up to a maximum of 10X over ten years. Apparently, this does not actually violate any US securities law and different classes of shares having different voting strength is in any case common in the US. Other differences would be a ten-year vesting period for stock options, as well as a ten-year horizon for any share-price linked bonuses. There would also be a moratorium on companies providing 'guidance'.
The LTSE's proposed rules sound radical at first, but if you accept that capital markets are fundamentally flawed, then you must also accept that something radical is needed. In the LTSE structure, the exchange's own financial interests would be closely tied to the volume of new capital it can raise, rather than trading volume. The perversion of the business of the exchange from a capital conduit to a transaction machine is an issue everywhere. Did you know that even in India, high-frequency trade orders are now 98% of order volume and 56% of turnover?
Could the LTSE actually come into being? Well, something like it is certainly needed. In fact, even though some of the problems in the US are peculiar to that country, a groundup redesign of capital markets wouldn't be a bad idea anywhere.