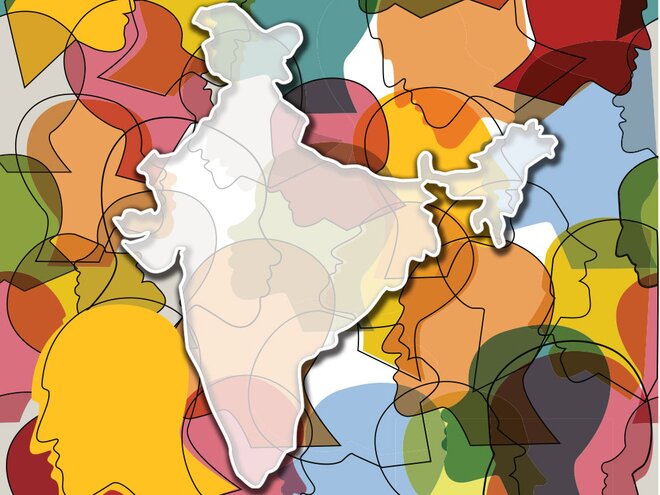 While Maharashtra is the biggest state in terms of asset under management for mutual funds with over Rs 9.5 lakh crore of assets, the demand for equity is rising in states like Bihar and Jharkhand. Goa stands third amongst 31 states and union territories in terms of MF per capita penetration.
Around 86 per cent of AUM of mutual funds is concentrated in eight states and union territories. Maharashtra leads the pack with (Rs 9.54 lakh crore), and it is followed by Delhi (Rs 2.27 lakh crore), Karnataka (Rs 1.68 lakh crore), Gujarat (Rs 1.54 lakh crore), West Bengal (Rs 1.25 lakh crore), Haryana (Rs 1.15 lakh crore), Tamil Nadu (Rs 1.10 lakh crore) and Uttar Pradesh (Rs 0.91 lakh crore), shows AMFI data for the period ending January 2018.
As a natural fallout these states have a higher concentration of AMCs as compared to other areas. Maharashtra has the highest number of branches (200), followed by 161 each in Gujarat and Uttar Pradesh, 116 in Karnataka, 112 in Tamil Nadu and 99 in West Bengal. These eight states house the bulk of the branches which comes up to 931 constituting 60 per cent of a total of 1,561 branches all over India. Even though SEBI has introduced sufficient incentives to make mutual funds popular in far flung areas, it remains more popular in bigger cities and towns. Branch presence is a reflection of asset management business, though AMCs have lately started relying less on physical presence with the increase in digital presence.
The north east trend
Although the north-eastern states may be well known for their scenic beauty, the mutual fund scenario is not very attractive here. Mutual funds, as an investment option is yet to pick up its popularity in this part of India. Apart from Assam, whose size of total investments in AMCs is Rs 10,500 crore, the size of asset under management in the other seven states is very low. They are in the range of Rs 400 crore to Rs 1,700 crore. The seven sisters, as the seven states of Arunachal Pradesh, Manipur, Meghalaya, Mizoram, Nagaland, Sikkim and Tripura are popularly called have very low investments in mutual funds and sport very few AMC branches.
Against the national per capita average of nearly Rs 20,000, the numerical range for most north east states is between Rs 1,370 (Manipur) to Rs 5,610 (Meghalaya). The only exception is Sikkim, which has a per capita penetration of over Rs 20,500. While Assam has 22 AMC branches, Tripura has 5, Meghalaya has 4 while Arunachal Pradesh, Nagaland and Manipur have one each. Strangely, Sikkim and Mizoram does not have a single AMC branch according to January 18 AMFI data.
So far penetration is concerned, states like Delhi, Goa, Maharashtra and Haryana lead the pack. Delhi has a per capita penetration of Rs 1.35 lakh, followed by Goa, Maharashtra and Haryana at Rs 1.13 lakh, Rs 0.85 lakh and Rs 0.46 lakh respectively. The three states of Karnataka, Gujarat and Sikkim sport higher per capita than the national average of Rs 19,831.
Affinity for equity and debt
AMFI data also gives us interesting nuggets about state/union territories preference for equity and non-equity (debt) funds of mutual funds investors. The relatively smaller regions (in terms of AAUM) seem to have more preference for equity. The top 10 states/UTs in terms of equity investments is led by Jharkhand and Bihar (73% AAUM in equity) followed by Jammu and Kashmir (70%), Madhya Pradesh (68%), Andaman and Nicobar Islands (66%), Uttarakhand (63%), Kerala (62%), Nagaland (61%), Manipur (61%) and Punjab (59%).
The reason for the popularity of equity funds is partly because distributors have sold more of this category in the past few years as this product has been doing well for sometime.
When a particular asset class performs well, new investors flock towards it. All the states with more preference for equity assets have AAUMs starting from Rs 300 crore (Andamans) to a maximum Rs 26,300 crore (Punjab).
It is usually in the bigger states that non equity assets are more preferred. This could be due to various reasons including presence of large corporates who use debt as a treasury tool and higher awareness levels about asset allocation and portfolio concept where debt plays a key role. If we ignore Mizoram and Tripura (above 75% non-equity AAUM), Haryana has shown a clear preference for debt with as much 74% of AAUM in non equity. It is followed by Maharashtra with 67% in non-equity, Delhi (59%), Telangana (57%), and Tamil Nadu (56%) among notable mentions. Rajasthan, West Bengal, Karnataka, and Gujarat also have more non-equity AAUM portion than equity.
AAUM as percentage of GDP
There is also data pertaining to AAUM as percentage of GDP. This indicator also tells about mutual fund penetration. A lower number underlines the significant untapped potential for growth in the mutual fund industry in India.
Maharashtra (with AAUM being 57% of GDP) leads this category, followed by Delhi (50%), Goa (35%), Haryana (27%), and Karnataka (24%). Gujarat (17%), West Bengal (16%) and Tamil Nadu (11%) are the other regions with high MF AAUM as percentage of GDP.
Regions with MF AAUM as share of GDP between 5 to 10% include Sikkim, Uttar Pradesh, Telangana, Punjab, Rajasthan, Jharkhand, Andhra Pradesh, Meghalaya, Odisha, Assam, Andaman and Nicobar Islands, Uttarakhand and Kerala.
Tripura, Chhattisgarh, Madhya Pradesh, Himachal Pradesh, Arunachal Pradesh, Bihar, Mizoram, Nagaland, Jammu and Kashmir and Manipur have 2 to 5% AAUM of mutual funds as share of GDP.
Sebi has revised the definition of top cities and far flung areas for the purpose of additional total expense ratio (TER). The categorisation of T15 and B15 has been replaced by T30 and B30 since April 1, 2018.