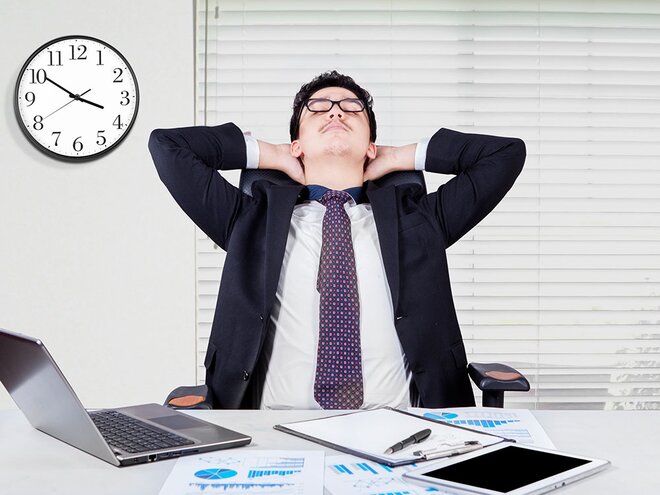 Vaibhav (32) is married and lives with his parents. He is a banking professional and earns Rs 2 lakh monthly. He has received a sum of Rs 2 crore on selling his ancestral property. He wants to invest it for his retirement. He doesn't have kids yet, but he wants to save for their education and marriage. Vaibhav has accumulated around Rs 32.85 lakh in mutual funds via SIPs and has an education loan outstanding.
Emergency corpus
Vaibhav's monthly expenses are around Rs 1.23 lakh. These include his insurance premium and an EMI of Rs 31,524 towards his education loan. He should maintain an emergency corpus of Rs 7.50 lakh, which is equal to his six months' expenses. This corpus should be kept in a combination of sweep-in fixed deposits and short-term mutual funds. This would help him earn a higher return without compromising on liquidity. He can go for DHFL Pramerica Ultra Short Term Fund and Indiabulls Ultra Short Term Fund.
Action: Maintain an emergency corpus of Rs 7.50 lakh
Life insurance
Vaibhav has a term cover of Rs 1 crore from SBI Life. A life cover, along with accumulated savings, should be sufficient to take care of the family's expenses. Also, the life cover should take care of any outstanding debts and negotiable financial goals like education of his kids. Considering these factors, Vaibhav should ideally have a term cover of around Rs 2.71 crore. He should consider buying an additional cover of Rs 1 crore from a different insurer to diversify the total protection. For this, he may consider online term plans from Max Life or ICICI Prudential Life. These would cost him around Rs 10,000 to Rs 12,000 per annum.
Action: Consider taking an additional cover of Rs 1 crore from a different insurer.
Health insurance
Vaibhav has an individual health cover of Rs 8 lakh. He should get his policy converted into a floater plan to include his wife also. Alternatively, he may also opt for a separate individual health policy for his wife. However, this could be more expensive than the floater plan. Vaibhav's parents are covered through a joint health insurance policy of Rs 6.5 lakh.
Considering rising medical costs and his parents old age, he should consider increasing their health cover by a few lakh rupees.
Action: Get health insurance policy converted to a floater plan to include wife. Consider increasing the health cover of parents.
Retirement
Vaibhav's monthly expenses are Rs 85,000, excluding the loan EMI and insurance premiums. He wants to retire in 20 years. He will need a retirement corpus of Rs 13.47 crore to maintain the same lifestyle.
Post-retirement, Vaibhav wants to buy a car every seven or eight years. Also, he wants to travel during his retirement years. His accumulated mutual fund corpus, along with the sale proceeds of his ancestral property after being invested in equity mutual funds, will fetch him Rs 22.36 crore after 20 years at a conservative return of 12 percent per annum. He would have ample money for his post-retirement years and a surplus, too, to meet other goals.
The sale proceeds of the ancestral property should not be invested as a lump sum in equity mutual funds. Instead, they should be invested over a period of at least three years via systematic transfer plan (STP). This reduces the risk of entering the market at a wrong level. For STP, he can consider the following debt funds: ICICI Prudential Ultra Short Term, Reliance Medium Term and HDFC Short Term Opportunities. Through these, he can transfer the corpus to his recommended equity funds, mentioned subsequently.
Action: Invest the sale proceeds of your ancestral property in equity mutual funds via STP.
Kid's education and marriage
Vaibhav doesn't have kids yet. However, he plans to spend Rs 60 lakh (in today's prices) on their higher education and wedding. This amount would swell up to Rs 4.70 crore by the time he needs this money. His child's education and marriage are distant goals, around 25 to 30 years away. He should be able to meet this goal easily from the balance of his current investments left after investing for his retirement corpus. The amount invested in equity funds should be moved to debt funds at least two to three years before reaching the goal.
Action: Move your equity investments to a debt fund two to three years before reaching the goal.
Funds
Vaibhav invests Rs 24,750 every month in mutual funds. His portfolio also includes a sector-specific fund and a gold fund. Sectoral funds offer limited diversification and should be avoided. Gold funds should not be used to accumulate wealth but only for hedging purposes, that too in a small portion.
Vaibhav's accumulated savings, along with running SIPs, are spread across 26 mutual fund schemes. Investing in too many schemes leads to over-diversification and also makes it difficult to monitor the portfolio. Also, he can increase his SIP investments since he has a sufficient investible surplus available every month.
While exiting from the existing equity funds, he should take care of two things. One, he has completed a minimum of one year so that he can avoid short-term capital gains tax. Gains from equity funds held for more than a year are tax-free till March 31, 2018, after which the new tax rule will kick in. Two, the exit should be timed in such a way that the exit load can be avoided. Here are the recommended funds for Vaibhav: Axis Long Term Equity (tax-saver), ICICI Prudential Value Discovery, Reliance Small Cap and HDFC Mid-Cap Opportunities.
Action: Reduce the number of mutual fund schemes in the portfolio. Avoid investing in sectoral schemes.