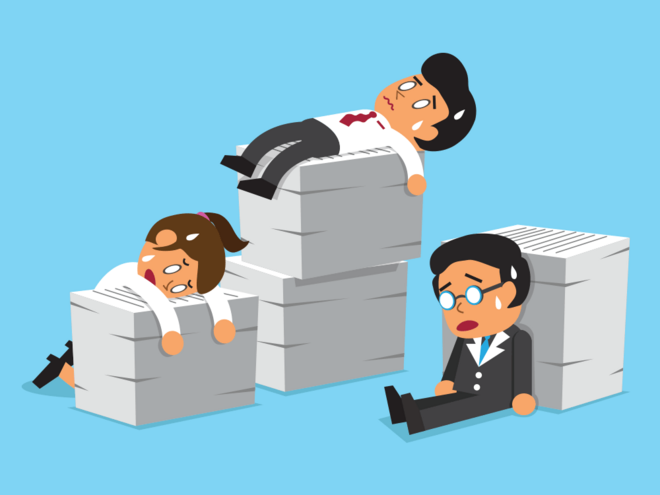 In the fifth and last part of the series we discuss how fund managers may be forced to stray outside his best ideas to deploy the assets at his disposal.
Apart from owning more large caps, jumbo-sized funds may also address the liquidity aspect by diversifying their portfolios further and owning a larger number of stocks than before. In fact, some of the large funds have gone from 25 to 30 stock portfolios a few years ago to 60 to 70 stock portfolios today. But owning a portfolio with a long tail comes with its disadvantages.
For one, when the fund manager is forced to find new investment opportunities to handle size, he may be forced to stray outside his best ideas to deploy the assets at his disposal. And two, portfolio theory suggests that compact portfolios of 25 to 30 stocks deliver the optimum mix of diversification and returns to investors. Adding on more stocks doesn't materially reduce risk, while it does dilute fund performance. Given the liquidity and depth constraints in the Indian market, jumbo fund sizes can, therefore, tie the fund manager's hands in owning a compact portfolio of high-conviction picks. Larger the number of stocks that an active fund holds, the less is its opportunity to outperform the market.
But despite the above constraints, it does not make sense for investors to abandon the tried-and-tested equity funds in their portfolio just on account of burgeoning size. As we mentioned before, jumbo funds in the Indian context have grown to their current position mainly by virtue of their consistent performance over several market cycles. Jumping ship from an established fund which has successfully navigated past bull and bear markets to a newbie fund just because it is smaller can be detrimental to the investor, especially when entering at high markets levels.
What's more, because the revenue model of Indian AMCs is driven entirely by AUM (AMC fees are directly pegged to assets managed), fund houses are careful to ensure that their largest funds are treated as 'flagship' funds and are assigned their most talented managers. This is indeed why you will find all of the ultra-large funds managed by seasoned and well-known managers in the industry. Given that fund managers who have lived through multiple market cycles and stayed put with one fund are a rarity in the Indian context, it would be counter-productive to sell out of a large fund based purely on its burgeoning size.
However, for informed investors looking to make aggressive gains on small or mid caps, those with a clear preference for a specific investing style or those who want to make Buffett-like bets on compact portfolios, size should certainly be a factor in fund selection.
Following are the links of other stories of the series:
Can the jumbos dance?
Mandate matters
Liquidity challenge
Market-cap drift