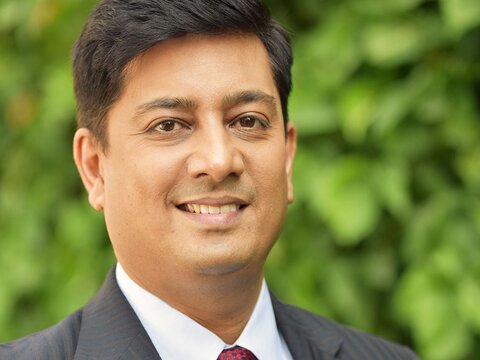 What is the Investment strategy for the fund? What is your take on internal rules investment universe, capitalisation orientation and on maximum cash allocation?
The investment philosophy of Kotak Select Focus is built on the premise that different sectors of the economy perform varyingly over different periods of economic cycle. The investment focus in the fund is to invest in select sectors that are likely to outperform broader market at various points of time. Once the sectors are selected through top-down analysis, the individual investment ideas within those sectors are picked up through bottom-up approach.
The fund generally maintains 4-9 sectors in its portfolio. So, while it is a concentrated strategy at the sector level (maximum exposure to a single sector can be 33 per cent of the fund) we keep it diversified at stock level (generally around 50 stocks in the portfolio). Its investment mandate also provides flexibility to move across market capitalisation. Investments in mid and small cap stocks can go up to 50 per cent of the portfolio. Generally, the mid and small cap allocation in the fund has remained between 20-35 per cent. The maximum cash level in the fund is restricted to 7.5 per cent of the corpus.
What are the essential attributes for the stocks in your portfolio?
We try to look for businesses that have proven business models, are scalable in nature with high capital efficiency and reasonable competitive edge in their own segment. We also consider the quality of management and its track record.
The final filter is always valuation. We also look for compounding characteristics of earnings growth at reasonable valuations before including them in our portfolio.
What kind of stocks never enters your portfolio?
We do not like sectors and stocks that require capital on regular basis and those with high degree of leverage. We also tend to avoid companies that have high level of policy and regulatory risk. We avoid betting on event based plays.
What will you attribute the relative consistent performance of your fund in recent years?
We have two cardinal rules for investments. First, invest for a long term period and second, low portfolio turnover. These simple rules have enabled us to register outperformance through both sector allocation as well as stock selection.
Do you regret any tactical misses in your portfolio? Are there instances when you didn't have or didn't have enough of a stock or you held on to it for very long?
Our investment approach has always been long term in nature, and therefore, tactical investments, if any, are never a significant portion of our portfolio. Annual portfolio turnover of Kotak Select Focus is below 40 per cent (as on June 30, 2017), which reiterates our focus on long term approach to investing.