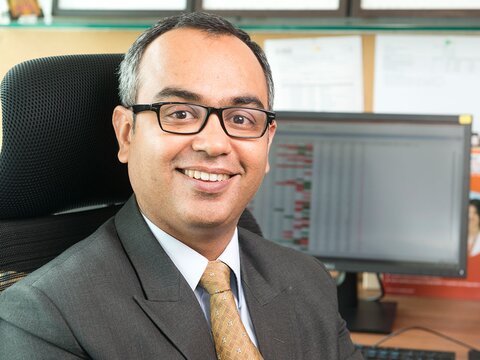 What is the investment strategy of your fund? (Including internal rules on investment universe, capitalisation orientation and maximum cash allocation)
The fund focuses on identifying value stocks with a relatively higher margin of safety that are likely to be high performers in the future resulting in potential capital appreciation over time.
Also, the fund may opt for contrarian style of investing. The capitalization orientation is flexicap in nature with cash allocation restricted as per the mandate of the fund.
What are the essential attributes for the stocks to be in your portfolio?
Inexpensive valuation (on relative basis), good management with business to consumer model, cash generation capability and comfortable balance sheet are some of the bare attributes of the stocks we seek to invest in. We maintain or modify this checklist depending on which sectors we are dealing with.
What kind of stocks never enters your portfolio?
We keep away from stocks which offer low valuation illusion. Companies with a history of mistreating minority shareholders are another category of companies we stay away from.
What will you attribute the relatively consistent performance of your fund in recent years?
Staying true to value style of investing and being patient with investment calls taken.
Any holding you regret in your portfolio?
Between 2008-2009 we bought a stock which barely yielded any returns. Looking back, the learning from that experience was that getting the management assessment right is extremely important, especially when investing in small companies.