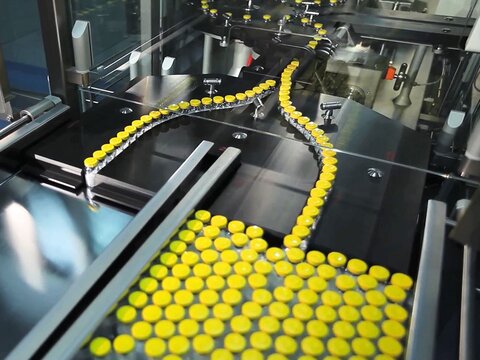 Between 2012 and 2015, investors in pharma sector thematic funds reaped extremely rich rewards. Double-digit returns ranging from 10% to 50% annually for four years on the trot spoilt the habit of investors and heightened expectations. Pharma sector stocks, considered by many as a defensive bet, suddenly had become a darling for most ambitious growth investors. As is the norm, the tide turned and these hot funds corrected between 10-15% in 2016. Come 2017, investors in pharma funds started feeling the heat as losses continued. Year to date, the four pharma funds are down anywhere between 5 to 8%. Stiff pricing competition in the US, valuation corrections and general sluggishness in growing large businesses at agile speed are the reason behind the fatigue. Value Research caught up with three pharma fund-managers to assess the recovery prescription.
Growth jumps and then falls
The pharmaceutical sector is reckoned by many as a play on rising healthcare spending in India and abroad. Over the years, Indian pharma companies became large generators of cash thanks to low-cost production in the country and high margins from exports. This trend has played out in companies such as Dr Reddy's, Lupin, Sun Pharma (which acquired Ranbaxy) and others. Between March 2012 and March 2016, Sun Pharma's consolidated operating revenue grew from Rs 8000 odd crore to over Rs 28,000 crore. Profit after tax almost doubled to Rs 5656 crore. A doubling of profit in 4 years means 19% annual growth. Take a look at Dr Reddys' or Lupin, the story is similar.
Over a larger period, the growth story in pharma was secular. This led to stock prices also galloping at a fast pace. 'The sector had become expensive. This is because it compounded by 30-35% over many years. Valuations had gone up on the back of strong earnings. This was happening for pharma sector at a time, if you recollect, when not many sectors were doing well. In fact, nearly 60-70 % of the market was not doing well at that time. Then as you know things turned,' says Sailesh Raj Bhan, Deputy CIO - Equity Investment at Reliance Mutual Fund.
The US, which was already an important market, also started becoming a difficult market. Companies were regularly censured by the country's regulator for poor manufacturing practices. And, there are no quick-fixes. Last year, a lot of companies in the US were affected by regulatory issues.
Check the short-term performance of pharma funds

SBI MF's Tanmaya Desai says that the bigger problem in the US over the last 12-18 months has been of channel consolidation. 'Today, in the US, 3 entities form 80% of the buying community which has led to their bargaining power being higher over pharmaceutical manufacturers. On account of the same, the traditional price erosion which used to be ~405% has gone upto 8-10% and for some companies, it is also in low double digits. Definitely, the pricing scenario in the US has deteriorated in the last 12-18 months. We believe the same may continue for at least a couple of quarters if not more,' he cautions.
The massive opportunity in the US ensured that companies grew very fast, which led to their base becoming large. 'Naturally, the valuations enjoyed by these companies used to be 25-30 times forward earnings. Essentially, this valuation level was 'growth valuations'. When growth tapers, valuations drop. Large companies became so large that incremental growth at 10-15% today is a tough ask,' says Sonam Udasi, fund manager, Tata India Pharma & HealthCare Fund.
Patience running thin
Fund managers, who handle thematic products, have some peculiar problems. Firstly, a theme either works or it does not. So, there is little downside if chips are down. Secondly, they are limited to a sub-sector of stocks in terms of investment. In comparison, diversified equity funds wade through rough seas relatively easily.
Click on this link to find out how pharma funds have performed over the years.
'Yes, times have been challenging (for pharma). In last 12-18 months, there has been heightened levels of consolidation in the US. Over the next couple of quarters, pricing issue on account of the consolidation could normalize. However, one must keep in mind that the size of business for a number of large Indian pharma companies in the US is no longer small. So the growth expected for these companies over next 3-5 years cannot be compared to that of the previous 5-7 years. US is now 50% or even more for some large companies. To expect that these companies will grow at 15% or above for the next 3-5 years is not realistic. Expectations have been moderated to that extent,' says Desai of SBI MF.
Some fund managers think that the pharma sector isn't completely bereft of ideas. The pharma sector has some sub-sectors. 'One of them is domestic pharma. Another sub sector is hospitals, diagnostics and related activities. These two have no problem. The third one is US generic pharma. The fourth is emerging markets pharma business. The problems are only in one sub sector - the US generic market. The rest of them are okay. As a pharma fund manager, we invest across the sub sectors. Some sub-sectors will do well, some won't. We have to position ourselves accordingly,' says Sailesh Raj Bhan of Reliance MF.
While fund managers have not completely shifted out of large names, mid-sized companies like Aurobindo Pharma, Divi's, Strides Shashun, Natco, Cadila and Dishman have become key holdings of pharma funds.
A major positive factor that could play out for pharma in the next few months is that relative valuations have come off significantly in the pharma sector versus the broader market. Today, the BSE Healthcare index has a PE of 30 versus Sensex's PE of 24. Two years ago, the gap was much larger.
'Over the next 12-24 months, earnings from US generic space will stabilize or improve. It's difficult to say whether the US business has bottomed or not, but a lot of these problems are well understood and are discounted for in the valuations. From a valuation point of view, we are now placed at a far better position than compared to two years ago,' says Bhan.
Indian pharma is still very relevant to global healthcare. 'Be it Obamacare or Trumpcare in US, and even in India, reducing healthcare costs is a priority. But the investment plays will be different. We are looking at companies who can grow faster. We want to catch the companies that will grow large over the next 7-8 years. For example, good relevant names in the OTC sector, lifestyle sector, CVS, CNS therapies are very lucrative opportunities. Diagnostics are an emerging area. Hospital stocks are also interesting,' says Udasi of Tata MF.
In diagnostics space, some pharma funds are betting on Thyrocare. In hospitals sector, Apollo and Healthcare Global are preferred picks. In contract manufacturing space, Syngene is popular.
Future factors
The largest profit centre at a pharma industry level is the US. If there is heightened pricing pressure on the manufacturers (than what we see today), it could be detrimental. 'US is a market that cannot be avoided, but if the price erosion is going to be in excess of 10%, growth will surely be questioned,' says Desai.
Experts are also keeping a watch on the domestic market, i.e. India. 'It is 25% of the total business. Volume has been good, but if you look growth in the last couple of years, it has been a bit challenging. Any further negative impact due to pricing policy in India can also shave off some growth from the domestic market,' adds Desai.
The reasons for investing in pharma are many. US continues to be the largest pharma market and companies are differentiating through investments in the specialty areas. While US is important, India offers a fantastic opportunity to grow. Growth in India may be a couple of percentage points lower but it is risk-proof in terms of adverse regulatory actions. Plus, healthcare service providers like hospitals & diagnostic companies and contract manufacturing companies are additional areas which have been explored.
Here are top holdings in pharma funds
Reliance Pharma Fund - Aurobindo Pharma, Cipla, Divi's Laboratories,

Dr.

Reddy's Lab, Sun Pharma,

Abbott India, Sanofi India, Thyrocare Technologies, Lupin and Healthcare Global Enterprises

SBI Pharma Fund - Aurobindo Pharma, Divi's Laboratories, Strides Shasun, Cadila Healthcare, Natco Pharma, Alkem Laboratories, Torrent Pharmaceuticals, Thyrocare Technologies and Sequent Scientific
UTI Pharma & Healthcare Fund - Aurobindo Pharma, Sun Pharmaceutical,

Dr.

Reddy's Lab, Cadila Healthcare, Dishman Carbogen Amcis, Strides Shasun, Torrent Pharmaceuticals, Cipla, Piramal Enterprises and Pfizer
Tata India Pharma & Healthcare Fund -Sun Pharma, Piramal Enterprises, Aurobindo Pharma, Cadila Healthcare, Natco Pharma, Alembic Pharmaceuticals, Healthcare Global Enterprises, Dishman Carbogen Amcis, Apollo Hospitals and Syngene International
'There are a few factors we should be mindful about. One, FDA related plant approvals are important. Some of the plants are under resolution as well. Two, pricing pressure in the US generic market is also important. The third is the Indian pharma business. Policy changes on the domestic side will be crucial,' notes Bhan.
These factors have compelled fund managers to construct portfolios differently from last time. The larger companies have a substantially larger business in the US which as highlighted earlier cannot replicate the growth seen in the last few years. At the other end, if you look at the mid-sized and the small-sized companies, they have a smaller US piece (and hence have the ability to grow faster in the US). They also have a presence in emerging markets and hence are better diversified. Incrementally, some fund managers have evaluated opportunities in the healthcare services as well in the contract manufacturing space. Depending on the valuation and cash flow generation capacity of these companies, different weights have been assigned.