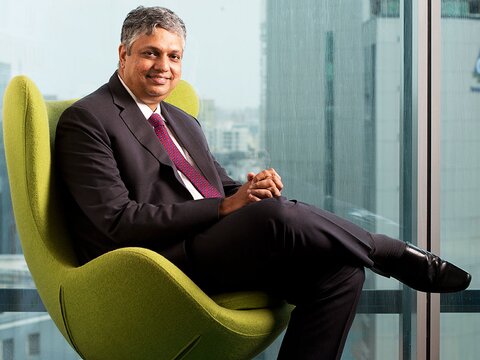 What is your asset allocation policy / strategy?
ICICI Prudential Balanced Fund invests a minimum of 65% in equity which can go upto 80%, depending on market conditions. Multiple market matrices are used to arrive on the market valuation parameter.
What is your approach to managing the equity portfolio of this fund?
A blend of top-down and bottom-up approach is followed in managing equity portfolio of the fund. The fund can invest across sectors, themes and hence is well diversified. The fund largely invests in a blend of large and midcap stocks, with good track record and long-term growth potential. The allocation between large and midcaps is decided on a tactical basis rather than any predefined ratio.
What is your approach to managing the fixed income portfolio of this fund?
Fixed income portfolio is managed based on opportunities available in debt space be it accrual or duration.
How often do you re-balance your debt and equity allocation?
Re-balancing of the portfolio is largely dependent on the prevailing market conditions. As the equity market turns expensive, the allocation is reduced, while the debt component is increased and vice versa.