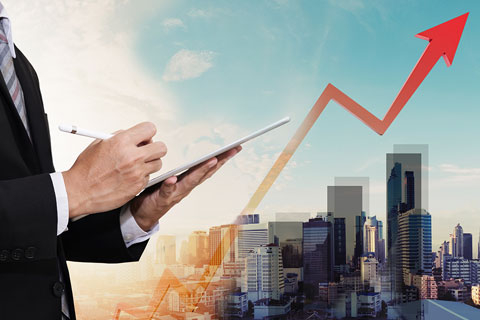 Institutions are loading up on Indian stocks, taking their ownership to either record highs or multi-year highs. At the end of June 2017, their ownership rose to 40.7%, the highest level in history. The quarter on quarter change was the sharpest since March 2012, shows a Morgan Stanley report. The real surprise was sprung by domestic mutual fund houses (DMF). Their equity stake at 5.6% is the highest since December 2001. The huge rise comes after mutual funds, as a whole, increased their equity holdings for the 12th quarter running. Read on for more interesting insights.
June quarter activity
During the quarter, mutual funds added the most in staples and utilities. This was funded by selling in Energy. Financials and Technology are the largest overweight and underweight position of DMFs.
DMFs' underweight position on Energy was at its highest level since June 2009, while its overweight position on Industrials was at a multi-year low. Over the past 12 months, DMFs have been adding to technology and Healthcare while reducing in Energy and Financials.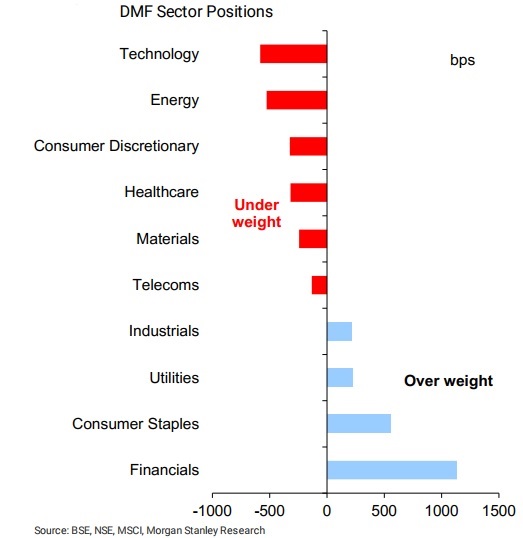 Top MF stocks
The report sheds light on the top 20 stocks mutual funds hold.
Compared to March quarter, DMFs in the June quarter significantly added positions in ICICI Bank, HDFC Bank and ITC. They cut stakes in a big way in L&T, Infosys, Reliance Industries and Sun Pharmaceutical Industries.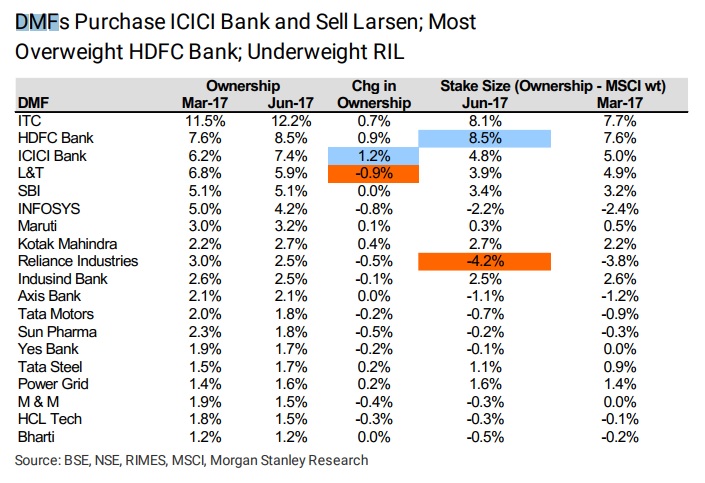 Interestingly, domestic mutual funds and foreign institutions seem to be in sync in terms of stock picks to some extent. In June quarter, FPIs purchased HDFC Bank and ICICI Bank, while they sold Infosys. Foreigners are most overweight on HDFC Bank, while underweight in Reliance Industries, among others.
In June quarter, FPI equity ownership rose to 27.5%, up 59 basis points quarter on quarter. This level is now at a record, surpassing the previous high of 27.3% in September 2016, says the report.