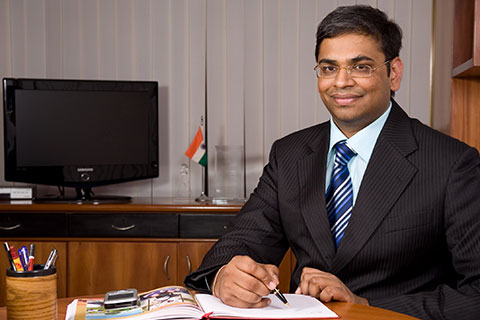 What is your investment objective?
The fund is positioned in the short term category as a high credit quality accrual fund. It focuses on investing in higher carry yielding assets of low duration and superior credit quality with high liquidity.
What is the ideal time frame which an investor should look at while investing in a short-term fund?
It is recommended for an investment horizon of 12 months and above
What is your framework of taking a credit call? What kind of credit risk you don't take at all?
The fund invests in a diversified portfolio of corporate or state/central government bonds and money market instruments with short to medium term maturity. It maintains a high credit quality and low maturity & volatility portfolio by investing in sound credit profile debt securities (AAA/AA+) with greater emphasis on AAA corporate bonds. Owing to this, the scheme features low on credit risk and duration risk. Being a short term accrual fund of high credit quality the fund does not take credit calls.
In view of the recent fiasco in short term and liquid funds, what precautions have you taken to avoid a similar situation in your fund?
We understand that the best defence to such events is robust process followed to understand the risk. We have a 6 member strong credit team with each member having a minimum of 10-12 years of experience who are sector specialists. We follow a bottom-up approach to credit wherein within our investment philosophy each company is thoroughly analyzed by the sector specialist, analyzing the business model, the financials, the management and promoter and then coming up with an investment thesis. Approval happens at various levels, at the AMC level with the CEO and CIO approving and at the holding company level - with the CEO and CCRO of the Financial Services Group approving. Certain cases go to the JV partner Sun Life for approval. Post investment, a rigorous monitoring of the accounts is carried out. Our entire credit process in built on thorough analysis at investment stage, rigorous monitoring of accounts through the lifecycle of the investment, and robust multilevel approval process which tries to insulate the investor from potential shocks.
What will you attribute the consistent above average performance to?
The fund has followed the discipline of low duration and high credit profile so far. We have built short duration through a mix of sovereign and AAA PSU bonds. The strategy of the fund has been to build duration and carry through liquid and short maturity bonds. We remain vigilant for opportunities in the market like spike in yields to increase our exposure in Corporate bonds or Government Bonds as the terms spreads in either become attractive. This helps us strike a judicious balance of duration and carry as our portfolio strategy is to build carry without sacrificing liquidity and Credit quality of the portfolio. Going forward we would continue to be vigilant for both carry and duration opportunities within the fund's mandate of both duration and credit profile.