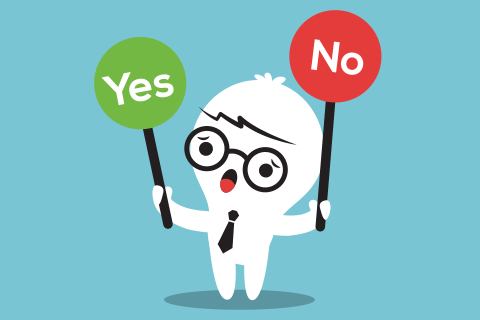 In a raging bull market, the temptation can be quite high to frequently shuffle your equity funds in a race to own the category toppers. If a fund you own has delivered a 50 per cent return in the past year and the category toppers have managed 70 per cent plus, you're tempted to immediately replace your fund with one of the top five.
Our analysis suggests that such shuffling can prove extremely injurious to your wealth. When the markets abruptly reverse direction and go into a free fall, it is often the big gainers of the previous bull run that suffer the deepest losses. This applies not just to stocks but to many equity funds, too.
If you were a topper-chasing investor in the first week of January 2008, you would have added large-cap funds such as Taurus Starshare, Sundaram Select Focus and Principal Large Cap to your portfolio. These funds sported one-year returns of 92 per cent, 83 per cent and 76 per cent on that date. The long-term performers in the category were at the middle or lower quartiles of the one-year rankings as of January 2008 - Quantum Long Term Equity (40 per cent), HDFC Top 200 (58 per cent), Franklin India Bluechip (51 per cent).
But the decision to go for the toppers would have backfired quite badly as the markets went into a tailspin and then climbed back. For investors who have held on till date, Taurus Starshare has delivered a 3 per cent CAGR, Sundaram Select Focus has managed 3.3 per cent and Principal Large Cap has delivered a better 7 per cent. But Quantum Long Term Equity, at 12.1 per cent, HDFC Top 200 at 9.9 per cent and Franklin Bluechip at 8.6 per cent have proved infinitely better large-cap funds to own over the long term.
Taking stock of the one-year toppers in the mid-cap, multi-cap and tax-planning categories, we find very similar trends there as well. Some of the mid-cap one-year toppers as of January 2008 - Taurus Discovery, Escorts Growth - have ended up at the bottom of the long-term mid-cap rankings. But funds that were middle of the road in 2007-08 - HDFC Midcap Opportunities, CanRobeco Emerging Equities, DSP BR Small and Mid Cap are at the top of the long-term rankings.
With returns of 77 per cent to 101 per cent, Escorts Tax Plan, Principal Personal Tax Saver and DHFL Pramerica were among the one-year toppers in the ELSS category in January 2008. But if you assess returns till date, the CAGR these funds have managed is 1-5 per cent over a nine-year stretch.
This is not to say that all the funds that manage top-quartile performance in a bull market will fare badly when the tide turns. Equity funds with a track record of navigating market cycles well may manage to do well both in bull and bear phases.
However, it is flash-in-the-pan funds which were nowhere to be seen in flattish or bearish markets and sudden turn-star performers in a big bull market that investors need to be wary of. Their exceptional returns may come from fluke or piggybacking on momentum bets.
The logic for why short-term toppers in a bull run fare badly over the long term is quite simple. Every big bull market in India usually features two or three sectors or themes that catch every punter's fancy and throw up many multi-bagger stocks. Eventually valuations in these sectors turn so unrealistic that when external risks crop up, the bubble has to burst.
In 1998 to 2000, the fancied theme was software and to some extent FMCG and pharma stocks. Believing their high growth rates to be 'secular', investors simply piled on to these stocks in the bull run, taking up their price-earnings multiples to unsustainable triple digits. However, in February 2000, the dot-com bubble popped and the growth rates of the so-called defensive sectors began to moderate. These stocks faced the double whammy of slowing earnings growth and de-rating of their P/Es, leading to 70-80 per cent decline in stock prices.
In 2004 to 2008, infrastructure, capital goods, realty stocks of all hues were wildly fancied and saw astronomical P/Es on the back of a fast-growing Indian economy and a booming capex cycle. In 2008, the global credit crisis froze the credit markets, led to a sharp domestic slowdown and forced the capex cycle to grind to a sudden halt. This led to the vicious cycle of profit drops and P/E compression for the infra/realty names, leading to their losing 80-90 per cent in the bear market that followed.
Fund managers and investment teams that have lived through multiple market cycles such as these are usually better at spotting irrational exuberance ahead of others and avoiding hyped-up themes and stocks. Navigating such phases of irrational exuberance requires a fund manager to have both experience and high conviction to stay away from the party when the euphoria is at its peak.
The lesson here is clearly that if your equity fund is outperforming its benchmark in a rising market and has a long-term record of delivering good returns, don't replace it with a newbie fund just to kick up your portfolio returns. When investing at market highs, ignore one-year performance and keep your eyes trained on five- and 10-year rankings to select funds. How the fund contained losses in the previous bear phase may be more important for your choice than returns in the current rally.