Anoop Bhaskar of IDFC mutual fund explains why he thinks mid and small cap valuations may not be as stretched as they seem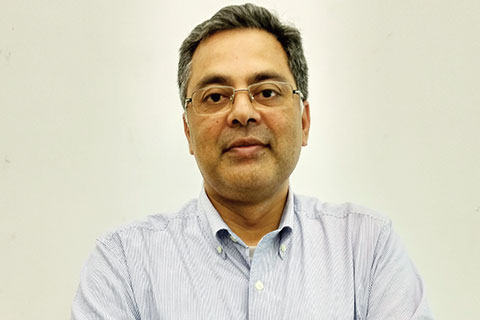 What has resulted in the outperformance by your fund over one year?
The focus of the fund has been on building a portfolio of leaders/challengers and emerging businesses with an emphasis on bottom-up stock selection. Over the last one year, the fund has benefited from its overweight position in the consumer-discretionary space and underweight positions on segments like consumer staples. The fund has increased its exposure to the financial-services space and the automobiles space and has reaped the benefit of active stock selection.
How do you pick stocks for the fund?
There are two parts to how we build our portfolio. One half of the portfolio looks to build on the leaders/challengers in the mid- and small-cap space. These are market leaders in non-Nifty sectors or top challengers in Nifty sectors. The key parameters that we look at while selecting the companies here are a low debt to operating cash flow and RoIC (return on invested capital) greater than the cost of capital.
The other half of the portfolio focuses on the emerging businesses in the mid- and small-cap space. These are businesses in down cycles or where scale is yet to be achieved or where companies can fund growth without repeated dilutions. We also filter stocks on sustained improvement in RoE and RoCE and those with earnings growth higher than that of Nifty.
When do you sell a stock?
In addition to valuation - absolute as well relative to peers/sector - we also focus on weight within the portfolio. We assign a target weight to every stock and based on price movements, up or down, we take action to maintain the target weight for a stock. Even at a sector level, we assign a range of weight for each sector, based on the price movement. These weights are revisited regularly and necessary action is taken. If the sector weight exceeds the upper limit, then we reduce weight and vice versa.
How do you contain volatility in your fund?
We do not prefer taking active cash calls in our portfolio and also do not believe in reacting to news/event-based triggers every now and then. While the fund is benchmark agnostic, especially from a stock-selection point of view, on key sectors - top five, within the benchmark - we maintain a range of 500 bps overweight or underweight. This should help reduce volatility from a sector-weight perspective. From a stock perspective, we focus on individual stock beta to manage the overall beta of the portfolio.
The focus of the fund is to have a balance between risk and liquidity through our bottom-up stock-selection process and segregation of portfolio. We believe our process will over time lend lower volatility and lower churn to the portfolio.
How do you see the current mid-cap valuations? Aren't they stretched?
Optically, the P/E ratios of mid- and small-cap indices look much higher than that of the Nifty 50 Index as there are several loss-making companies (PSU banks, commodity stocks) which have resulted in earnings looking artificially lower. However, if we were to exclude the loss-making companies and look at the positive P/E, then the valuations are not as expensive as the headline P/E. Further, higher valuation of the mid- and small-cap segment is due to higher expected earnings growth. Also, many loss-making companies are expected to turn around and post profits. And therefore, the future P/E is expected to shrink. In view of potential economic turnaround which can result in significant earnings growth, current valuations don't appear stretched.