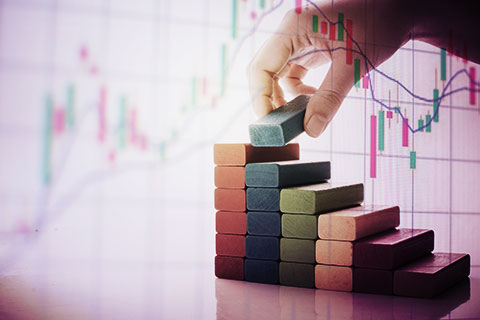 One particular Warren Buffett sayings goes like this: Price is what you pay, and value is what you get. This quotable quote draws a clear line between 'value' and 'price'. For fund managers managing value-oriented mutual fund schemes, spotting value is a professional hazard because in a cheap market everything appears promising, but the situation completely reverses in an expensive market. Value Research studied the portfolios of value-oriented funds to find out what they are buying, and selling in recent months. With the broader market hitting peaks regularly in the last three months, we looked at the portfolios of popular funds with a specific value mandate for April to May 2017 period. Here are the results.
Experience counts
Among the oldest value-oriented funds to have seen many market cycles is the ICICI Prudential Value Discovery Fund. The Rs 17304 crore-behemoth was originally launched in August 2004. Fund manager Mrinal Singh bought just 4 stocks in May 2017. These are Sun Pharma, Kotak Mahindra Bank, HUDCO and Tata Motors Ltd. Shares of Sun Pharma, down 27% in last 12 months, was a fancied pharma stock that has been de-rated by markets due to the overhang of US regulatory action. The fund had bought a good chunk of Sun Pharma shares in April as well. Kotak Mahindra Bank and HDFC have risen 30% in the last one year, but Singh clearly believes they still offer value.
In March and April, the fund bought shares in Indian Oil Corporation Ltd. It has also acquired shares in Tata Motors and farm spending-linked Mahindra & Mahindra Ltd. as well. In the metals space, Hindalco Industries Ltd. was a top buy for the fund in past 3 months. Badly beaten down over the last few years, metal and mining stocks have come back recently on an improving commodity cycle and the global economy turning around.
The sell-list of ICICI Prudential Value Discovery Fund is interesting and features a few stocks that have been consistently sold in March, April and May. One of them is off-road tyre maker Balkrishna Industries, whose shares have jumped 148% in last 12 months. Clearly, the fund manager wants to book profits in this stock. It has also continuously pared its holding in cement maker Birla Corporation Ltd. in these 3 months. It had also sold Shree Cement shares in March.
The fund, which is a top performer in the multicap category over a 10-year tenure, has also turned selectively cautious when it comes big private sector banks and NBFCs. In May, the fund sold shares in Axis Bank Ltd. and ICICI Bank Ltd. In April, it pared positions in Bajaj Finserv Ltd. In March, the fund had also sold some shares in Bharti Airtel, which is grappling with new entrant Jio's disruptive pricing, and in Maruti Suzuki India which has seen shares jump 73% in last 12 months compared to auto sector's 20% average.
Different value
Another large value-oriented fund in the industry is Birla Sun Life Pure Value Fund. Among the top 10 funds in the Value Research midcap category in the five-year time-frame, this fund, managed by Mahesh Patil, tries to avoid buying companies that have excessive business uncertainty, regulatory concerns, management issues, etc.
If ICICI Prudential Value Discovery Fund has been cautious on select banks and NBFCs, Birla Sun Life Pure Value Fund has been positive. In May, the Rs 1280-crore fund bought shares of IDFC Ltd., Bank Of Baroda, ICICI Bank Ltd., L&T Finance Holdings Ltd., State Bank of India, Edelweiss Financial Services Ltd. amongst others.
Bank of Baroda, SBI and PNB were bought in April as well, and could be an early indicator of bad loan problems nearing resolution. In the NBFC space, L&T Finance Holdings shares were bought by the fund in each month, i.e., March, April and May. Another NBFC stock bought by Birla Sun Life Pure Value Fund consecutively for at least two months was Muthoot Finance, which has gained 65%+ in the one year period.
In the cement space, the fund has warmed up to India Cements, even after the stock has almost doubled in last year. Clearly, for the fund, which invests in companies looking at intrinsic value, a stock's recent performance doesn't matter much because it has bought a large tranche of Spicejet shares (100% gain in 12 months) in May. Birla Sun Life Pure Value Fund also seems to favour Chennai Petroleum Corp Ltd (CPCL), having bought shares each month in March to May, making the scheme the biggest owner among individual funds. It is worth mentioning that the fund has sold shares in Indian Oil and BPCL.
We also observed that in May, the fund manager has bought a whole set of fashion and apparel related stocks including Arvind Ltd., Indian Terrain Fashions, Monte Carlo Fashions and KPR Mills (the largest knitwear exporter from India).
The fund's sell-list for March to May consists of gas infra stocks, steel stocks, pharma stocks. It has been selling shares of Jindal Steel & Power Ltd. for at least 3 months on the trot. In April, it sold shares in Hindalco Industries Ltd. and Vedanta Ltd., while Tata Steel Ltd. shares were reduced in March.
In the gas infrastructure space, Indraprastha Gas Ltd. and Mahanagar Gas Ltd. were among companies that Birla Sun Life Pure Value Fund sold in April and May.
Pharmaceutical space, which some feel may be nearing a bottom, is not something that the fund likes too much. In May, the scheme sold shares of Dishman Pharmaceuticals & Chemicals Ltd., Glenmark Pharmaceuticals Ltd., Aurobindo Pharma Ltd. and Sanofi India Ltd. In April, it was Suven Life Sciences Ltd. and Neuland Laboratories Ltd., besides Aurobindo Pharma Ltd. Suven and Neuland stocks were also sold in March.
Finding true worth
The Rs 4235-crore L&T India Value Fund predominantly invests in stocks that fund managers Venugopal Manghat and Karan Desai believe trade below their true worth. Like previous funds, it has shown a habit of continuously adding positions in certain counters. We observed that the 7-year old fund bought shares in low-cost aviation firm Spicejet Ltd., infra developer NCC Ltd., ICICI Bank Ltd. and ONGC subsidiary Mangalore Refinery & Petrochemicals Ltd. (MRPL) in March, April and May.
Besides ICICI Bank shares, L&T India Value Fund has of late bought other banking stocks. It bought a chunk of shares in Axis Bank, and also in PSU lenders like Vijaya Bank and SBI.
In the real estate space, L&T India Value Fund bought shares in Sunteck Realty Ltd., an interesting pick in terms of valuation. Sunteck trades at a price/earnings of less than 14 times compared to 20-25 times for peers like Anant Raj, Brigade Enterprises, HDIL, Mahindra Lifespace and Sobha Developers.
On its sell-list, L&T India Value Fund has in between March and April sold stocks in various IT firms, cement makers, mid-sized banks, and metal-linked companies. In May, it sold shares in Hindustan Zinc Ltd., Union Bank of India, Vedanta Ltd., MindTree Ltd. and Yes Bank Ltd. among others. In April, the fund had taken a bearish view of NMDC Ltd., Tech Mahindra Ltd., Prism Cement Ltd., Infosys Ltd., Tata Consultancy Services Ltd. and again Yes Bank Ltd. In March, top sell-deals struck by L&T India Value Fund including in India Cements Ltd., Manappuram Finance Ltd., Prism Cement Ltd., Union Bank of India, National Aluminium Co. Ltd., and Indian Bank.
New funds
One of the new value-oriented funds is Parag Parikh Long Term Value Fund. With a mandate to buy even overseas stocks, the scheme's top holding happens to be Google's parent, Alphabet. In May, the Rajiv Thakkar-managed scheme bought two stocks -- Century Textiles & Inds. Ltd. (also bought in March) and Yes Bank (new entrant in portfolio). In April, the fund had bought shares in HPCL and Titan.
The 4-year old fund has been paring stakes in IL&FS Investment Managers Ltd. and ICRA Ltd. These two stocks have been sold every month between March to May, and are now trading at lower prices compared to one year ago. Other top sells of the Rs 774-crore fund include TCS and Cairn India.
Classified as a small cap fund by Value Research, the less than 2-year old Indiabulls Value Discovery Fund hasn't sold any stock in May-2017. It did however buy shares in Firstsource Solutions Ltd., Ashok Leyland Ltd., Mangalore Refinery & Petrochemicals Ltd., Time Technoplast Ltd., KPIT Technologies Ltd., JK Tyre & Industries Ltd., Allcargo Logistics Ltd. and Bliss GVS Pharma Ltd. Many of these stocks were bought in March-2017 and April-2017 as well. These include Allcargo, Ashok Leyland, KPIT, Triveni Turbine Ltd., Time Technoplast Ltd and Bliss GVS Pharma Ltd. It sold shares in HCL Technologies Ltd., MRPL, and Adani Power Ltd. In March-2017, Indiabulls Value Discovery Fund offloaded some shares in Torrent Pharmaceuticals Ltd., Supreme Petrochem Ltd., Heritage Foods Ltd., Cadila Healthcare Ltd., Arvind Ltd., CCL Products (India) Ltd. and Geometric Ltd. amongst others.