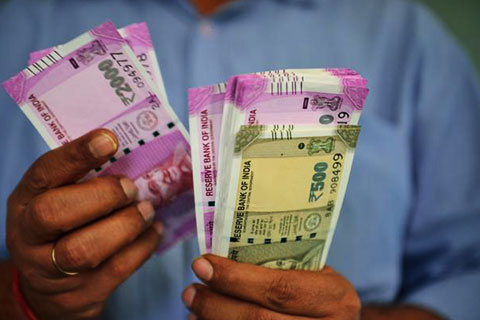 The good times for the mutual fund industry are reflecting in higher incomes for MF distributors. After a 23% drop in FY16, mutual funds paid a whopping Rs 4986.67 crore as gross commissions and expenses to 687 top distributors in FY17 for bringing in gross inflows of Rs 101,832.22 crore and net inflows to the tune of Rs 29,957.13 crore, according to AMFI data.
In FY16, AMFI data shows that mutual fund companies paid Rs 3657.71 crore as gross commissions and expenses to 540 top distributors for gross inflows of Rs 76,228.98 crore and net inflows of Rs 20,270.03 crore. SEBI had, in 2011 directed individual asset management companies (AMCs) to disclose the total commission and expenses paid each year to their large distributors.
In 2012, the market regulator had also asked fund houses to make additional disclosures regarding distributor-wise gross inflows, net inflows, average AUMs and the ratio of AUM to gross inflows on their website along with commission disclosures. MF industry body AMFI has been asked to disclose the consolidated information on its website.
Top guns
In FY17, the top 20 MF distributors collected Rs 3031.38 crore as gross commissions & expenses, 34% higher than Rs 2253.57 crore in FY16. Similar to recent years, NJ IndiaInvest Pvt. Ltd. has managed to hold on to its number 1 position in FY17 too. The company collected Rs 442.67 crore from mutual funds, clocking a year on year growth of 35.67% that is higher than the industry average.
Top 10
Name
Gross Amount paid
(Rs Lakh)
Gross Inflows
(Rs Lakh)
NJ IndiaInvest Pvt Ltd
44267.67
29,47,793.49
HDFC Bank Limited
39651.21
98,48,478.00
ICICI Bank Limited
27968.06
23,64,204.15
Axis Bank Limited
24853.16
1,38,22,895.31
Kotak Mahindra Bank Limited
19866.99
35,54,579.64
Citibank N.A
18501.81
22,32,155.57
State Bank of India
17879.47
76,35,981.35
ICICI Securities Limited
17258.43
15,95,542.76
IIFL Wealth Management Limited
15742.93
1,55,18,515.81
Standard Chartered Bank
11952.7
13,89,354.15
Most of these distributors saw a healthy rise in commission and expense payments from mutual funds. Banks have dominated MF industry as distributors, with many of them having mutual fund companies or asset management companies of their own.
Digital players
Digital-led distributors have been a new phenomenon in recent times. However, they are still small fry in the overall MF distributor ocean. Aditya Birla Money Mart Ltd collected Rs 38.56 crore as commissions in FY17. Wealth India Financial Services Pvt Ltd, the company behind FundsIndia, collected Rs 25.01 crore. iFAST Financial India Pvt Ltd garnered Rs 10.02 crore. Scripbox.com India Pvt Ltd collected Rs 3.66 crore in FY17, almost 3 times compared to that in FY16.
Broking houses have also emerged as big sellers of mutual fund products, as retail investors have warmed up to MFs and moved away a little bit from direct stock investing. ICICI Securities, which tops this list, is also among the top 10 MF distributors in FY17.
Top 10 Brokers
Name
Gross Amount paid
(Rs Lakh)
Gross Inflows
(Rs Lakh)
ICICI Securities Limited
17258.43
15,95,542.76
JM Financial Services Limited
6072.68
91,85,386.08
Credit Suisse Securities India Pvt Ltd
4728.13
4,66,556.61
Karvy Stock Broking Limited
4655.45
7,46,827.30
Barclays Securities (India) Pvt Ltd
2372.95
6,89,668.33
Geojit Financial Services Ltd
2335.4
1,36,613.97
Indsec Securities And Finance Ltd.
2132.66
47,81,802.00
Batlivala & Karani Securities India Pvt. Ltd.
2086.85
1,21,00,250.74
HDFC Securities Ltd
1880.4
1,43,615.78
India Infoline Limited
1385.21
1,81,120.45
These commission amounts are actually bigger than that collected by many private sector and public sector banks!
Individuals
Among individual names, one R K Agrawal (Rs 7.43 crore) emerged as the number 1 MF distributor, dethroning Dhruv Lalit Mehta (the leader in FY16).
Top 10 Individuals
Name
Gross Amount paid
(Rs Lakh)
Gross Inflows
(Rs Lakh)
R K Agrawal
743.17
3,94,737.32
Dhruv Lalit Mehta
701.55
69358.44
Gaurav Ganpule
603.68
11226.34
Padam Singh Raj Purohit
537.16
51380.79
Ranjan Simanchal Panigrahi
490.83
1,56,485.30
Roopa Venkatkrishnan
457.59
32637.4
Mukesh R Parikh
440.52
10442.64
Ganesh Shridhar Shanbhag
369.44
11586.36
Paresh Shantilal Kariya
363.89
51907.48
Rajbir Singh
359.74
16345.71