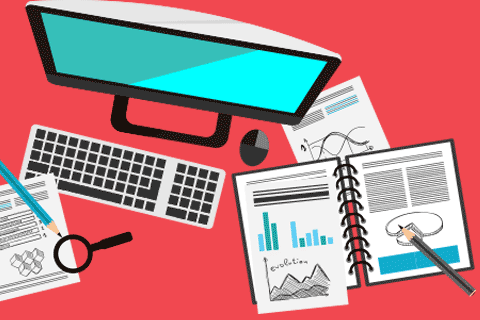 Sunil is a 34-year-old MNC employee. He is married and has a five-year-old child. His wife is a homemaker. His mother also stays with the family. Sunil lives in a rented house and wants to buy a house. He also wants us to plan for his child's education and his own retirement.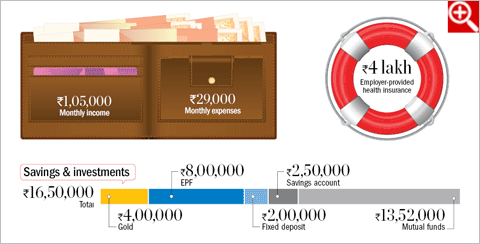 Emergency fund
In order to meet any emergencies, Sunil should build a corpus equal to his expenses for six months. This comes out to be about Rs 1.75 lakh. This money should be kept in a combination of cash, savings bank account with the sweep-in facility and an ultra-short-term debt fund. This will ensure both quick accessibility in times of need and reasonably good returns.
Health insurance
Presently, Sunil is covered under his employer's health scheme. It will end when he retires. Since buying a health plan now will be more cost effective, he should buy a Rs 5 lakh family-floater cover. He must also check the exclusions in the employer-provided health cover to provide for any extra expenses that might arise.
He can buy Apollo Munich Optima Restore policy. This policy has a shorter waiting period than other similar policies and is reasonably priced. The annual premium will range from Rs 15,000-17,000. He will also need to buy a separate health plan for his mother. Religare Health Care Senior Citizen plan will be a good option. The premium will depend on her current health and if there are any pre-existing ailments.
Life insurance
Sunil's wife, mother and his child are financially dependent on him. Hence, he must insure his own life. He must buy a term-insurance plan, which will cover all his liabilities, help his family meet household expenses after him and secure his children's future. A term plan worth Rs 2 crore can be considered. Max Life Online Term Plan Plus or Aegon iTerm Plan are two good options. For his age, assuming he is a non-smoker, the annual premium will be around Rs 18,000-21,000. These plans have good ratings and claim-settlement ratios, and the premium is also on the lower side.
A road map to goals
Sunil has sufficient resources to buy a house now. He can make a 20 per cent down payment and get a home loan for the remaining amount. He should evaluate builders and houses based on the certainty of getting possession at the earliest. This will save his rent expense. His child's education and his own retirement are distant goals. Hence, he has enough time and monthly surplus to build the corpus.
Sunil has 17 mutual funds. It's enough to have four-five good funds in the portfolio as too many funds result in duplication across holdings. It's also difficult to manage them. Sunil can exit from all his funds except the ones mentioned on the adjacent pages.
We have removed his thematic funds as they provide limited diversification. He doesn't need balanced funds as his goals are long term in nature and hence the debt component of his balanced funds is of limited use. He doesn't need to have many tax savers either. For his tax-saving investments just one-two funds are enough. He should keep investing in the suggested tax-saving fund to the tune of Section 80C deductions over and above his EPF contributions.
He should do monthly SIPs in these funds and continue them irrespective of market conditions. He should review his investments yearly.
Withdrawal plan
Sunil should switch to a debt fund two-three years before he needs money for his long-term goals. This is because any market downturn at the time of goal realisation can result in a significantly diminished corpus.