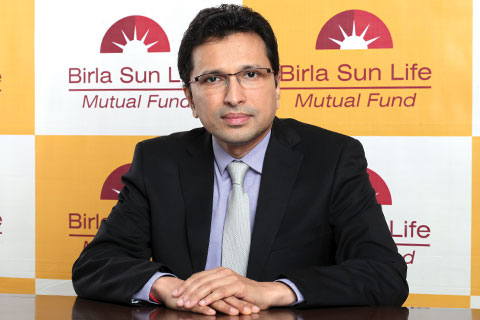 Mahesh Patil gives his views on Birla Sun Life Pure Value Fund.
What is your investment universe?
BSL Pure Value Fund is a sector agnostic fund. It invests across different styles of market caps (a multi-cap investment approach without any bias) and across sectors. This provides our investment management team to analyze various businesses and try to unlock their true value, which can then be added to the portfolio.
What attributes should a stock have for it to become a part of your portfolio?
Being a value fund, the investment approach is to look for deep value stocks i.e. where the intrinsic value of the stock is greater than the current market price of the stock. While evaluating a company, we also examine the management scorecard - in terms of corporate governance, ratios like ROCE, ROE, etc. on a regular basis and then make an investment decision. We lay around 80-85% emphasize on the value of the stock along with various other parameters such as replacement value of the company's assets, capacity utilisation rates, order book, etc.
What kind of stocks never enter your portfolio?
While investing we try to avoid buying companies that have excessive business uncertainty, regulatory concerns, management issues, etc. Growth stocks are also excluded from the investment universe.
What will you attribute the relatively superior performance of your fund to in recent years?
Our investment strategy lays importance to stock selection as well as sector allocation. A combination of top-down and bottom-up approach is used in selecting stocks depending upon the macro view of the sector. Once the sectors are decided, stocks within those sectors are evaluated and then we take concentrated bets on the stocks that we like (high conviction ideas). Fund's active management by entering and exiting stocks at appropriate times considering market moments has paid off well and is reflected in superior performance compared to its benchmark.
Is there any tactical miss you regret (for instance, not owning a stock or not owning enough of it)?
We are reasonably satisfied with the investments done. Its past performance is testament to its ability to pick stocks at the right time. The fund continues to focus on identifying value stocks accompanied with active portfolio management.