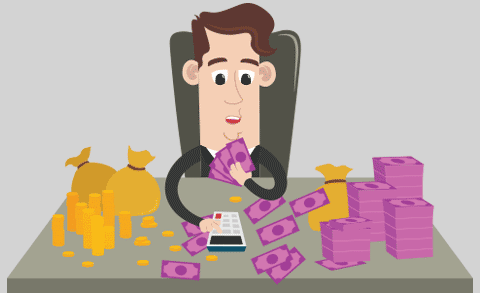 Is the market over-heating? To answer this question, many analysts have homed in on the cash balances in equity fund portfolios. When we see active fund managers sitting on idle cash, the immediate conclusion is to be cautious. But the devil is in the detail. A Value Research analysis shows that although domestic equity mutual funds are sitting on a record level of absolute cash at Rs 22570 crore, cash level as a percentage of assets is not alarming at 4.58%. In fact, this is well within the normal range, and quite distant from the truly volatile days of 2008 when the cash percentage reached double-digits.
Cash is at a record, so are assets
Equity mutual funds have seen their assets gallop over the last 10 years. A decade ago, the about 200-odd funds managed assets worth Rs 1.02 lakh crore. In comparison, over 350 equity MFs were managing close to Rs 5 lakh crore by March 17. Naturally, looking at absolute cash levels shows cash balances at a record too. The Rs 22,500-odd crore of cash represents less than 5% of equity MF assets.
With equity benchmarks trading at new highs, there is obviously a segment of the stock market that feels that finding 'value' is getting difficult. The rush of liquidity and other factors has admittedly pushed up valuations across the board.
However, MFs aren't reacting to this by upping their allocations to cash. A study of cash levels of domestic focussed equity MFs over the past 40 quarters shows that there were occasions between March 2008 and March 2009, cash levels had actually hit double-digit percentages. At the end of March 2009, MFs were sitting on Rs 15,600 crore cash on total assets worth Rs 89,415 crore, i.e. a cash level of 17.5%. The figures for the previous four quarters ranged between 11-17%. At the end of March 2007 and March 2006 too, cash levels as a percentage of assets had hit 11%. Compared to this, current cash levels are quite modest.
Large-cap, mid-cap and small-cap funds
The popularity of equity mutual funds has meant strong net inflows. This is why most types of funds sport high absolute cash levels at the end of month.
For instance, mid-cap funds were sitting on about Rs 4800 crore of cash, but their cash level was 5.4% of assets at the end of March-2017. In end-2016 and Jun-2015, cash levels had crossed 6% of assets for mid-cap funds.
Similarly, small-cap funds' Rs 1220 crore of cash at the end of March-2017 may look ominous, but the fact is that the cash level at 6.2%, nowhere near the highs seen in September-2014 at almost 10%.
Large-cap funds at the end of March-2017 were also sitting on a substantial amount of absolute cash. At Rs 5768 crore, large-cap MFs' cash level was 3.69% of their Rs 1.56 lakh crore assets. This was not high even compared to September-2016 when cash levels were at 4.5%.
More cash is not always a problem
Rajeev Thakkar, Chief Investment Officer, PPFAS Mutual Fund, cash, money market and arbitrage positions in Parag Parikh Long Term Value Fund amount to about 16% of the portfolio as per the latest fact-sheet.
"It is not an attempt at market timing. The increase in cash is on account of two factors. One, sales in stocks where valuations are stretched or where the business is not going as per our expectations. Two, increases on account of SIP inflows / one off investments. Whenever we have cash, we do not force ourselves to invest if opportunities are not present. The work to identify opportunities continues at all points in time. Currently we are in a strong momentum market, especially in the small and mid-cap space and some Indian consumption related themes," says Thakkar.
Individual schemes though, are sitting on high cash levels. At the end of latest quarter (Mar-17), ICICI Prudential Advisor Series - Very Aggressive Plan, and JM Equity Fund were sitting on over 20% cash levels. In the mid-cap segment, Escorts High Yield Equity Fund, IDBI Midcap Fund, and Escorts Leading Sectors Fund had high cash. In the multi-cap segment, Franklin India Life Stage Fund of Funds 20s and the newly launched Mahindra Mutual Fund Kar Bachat Yojana also had high cash levels.