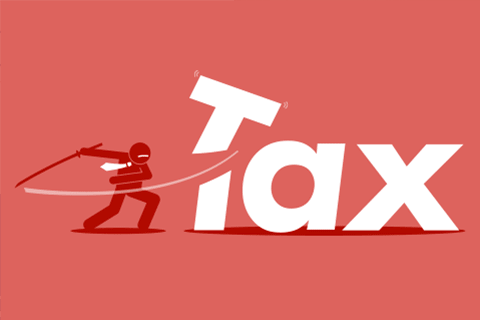 From its inception, the NPS has suffered from a big tax handicap against other retirement vehicles like the EPF and the PPF. While initial investments in the NPS earn tax breaks of up to Rs 2 lakh a year, 40 per cent of the final corpus has to be used to buy annuities. This gets taxed as annuity income in the hands of the pensioner. As there was no clarity on the tax treatment of the remaining 60 per cent, it was assumed to be clubbed with one's income at retirement and taxed at the slab rate. This has made the NPS subject to a stiff ETT (exempt-tax-tax) regime (both accumulations and returns get taxed).
But in a bid to popularise the NPS, the Centre has been revisiting these tax rules in the last two years. The 2016 budget exempted 40 per cent of the accumulated NPS corpus (the non-annuity portion) from income tax if investors withdrew it after retirement. The annuity portion at the time of investment does not suffer tax. The remaining 20 per cent alone will now be taxed at slab rates at retirement.
The premature withdrawals of 25 per cent, under specific conditions have also been recently exempted from tax.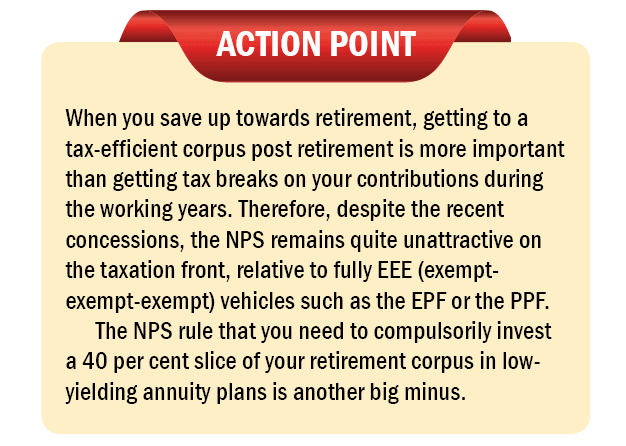 This article is part of a series of articles titled How the NPS has changed.