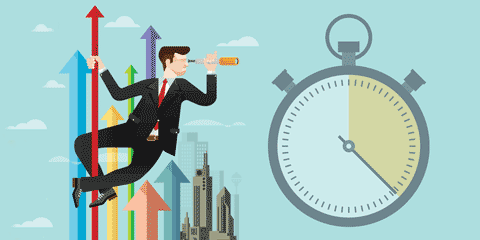 Many mutual fund investors like to chase the leader. They invest in the best performer of the last year. Next year they sell their holdings and again invest in the best fund of the previous year. An analysis of the yearly returns of equity funds over a decade shows that the 'follow the leader' strategy can hurt your returns.
Large-cap funds lag
If you followed the follow-the-leader strategy with large-cap funds, you would have invested in Reliance NRI Equity Fund in 2007 because in 2006 this scheme was the best large-cap performer, with 51.8 per cent gains. In 2007, Sundaram Select Focus Fund was the best performer but you would buy it in 2008.
Continuing on these lines, starting with Rs 1 lakh at the start of 2007 would lead you to have a corpus of just Rs 1.47 lakh at the end of 2016. Unfortunately, this follow-the-leader strategy yields you less than market-like returns. While the Sensex gave 6.8 per cent CAGR between 2007 and 2016, the follow-the-leader strategy generated just 3.93 per cent with large-cap funds.
The mid-cap mirage
Starting with Rs 1 lakh at the start of 2007 would have fetched you Rs 3.91 lakh at the end of 2016. You may think that this is great return because your money just quadrupled, or 14 per cent annual growth, in ten years. What you are missing out on is the secular rally in mid-cap funds during this period. Instead of shuffling your money between so many funds, just keeping your money in Sundaram Select Midcap Fund over 2007-2016 would have fetched you 15.43 per cent return.
Small-cap funds slip
Follow-the-leader strategy works out to be extremely bad when it comes to small-cap funds. This is because 2008 was a terrible year. A massive destruction of wealth in that year alone actually would have hurt the entire investment strategy. The Rs 1 lakh investment would have grown to only Rs 1.4 lakh at the end of 2016.
Simply put, your rate of annual return would be 3.42 per cent, much lower than even the most-inefficient fixed-income avenues. If you had stayed invested in SBI Magnum Midcap Fund for ten years, your CAGR would have been 12.77 per cent.