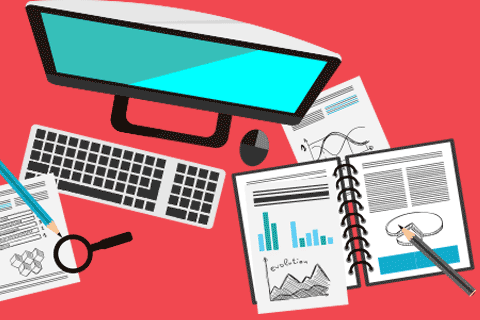 Gowtham is 27 years old. He has started working recently and is employed with a private-sector company. He has an education loan of Rs 25 lakh. He wants to plan for his children's education. He also wants to buy a house and a car. For the house, he wants to accumulate a corpus of Rs 40-50 lakh in ten years.
| | |
| --- | --- |
| Savings & investments | Amount (Rs) |
| MFs | 120000 |
| EPF | 72000 |
| Total | 192000 |
| | |
| Monthly income | 120000 |
| Monthly household expenses | 30000 |
| LIC endowment premium (Insurance) | 16710 |
| Liabilities (education loan EMI) | 32000 |
Goals
1. Retirement
2. House
3. Child's education
What should he do?
Emergency fund
A 27-year-old living alone shouldn't need much emergency money. But he must keep about three months' expenses (around Rs 1.8 lakh) in a savings bank account with the sweep-in facility. This will ensure both liquidity and a higher interest income.
Tax planning
Since Gowtham has just started working, this is the right time for him to start investing to save income tax. Gowtham can invest up to Rs 1.5 lakh to avail income-tax deduction under Section 80C.
He should go for any two of the suggested ELSS schemes to save income tax. In order to know how much he can invest in them, he should first deduct his yearly provident-fund contribution and other investments under Section 80C from Rs 1.5 lakh.
Over and above that, under Section 80E, he can claim deduction for the interest paid on his education loan. He can also buy a medical insurance of up to Rs 25,000 under Section 80D and get tax exemption on it.
Health insurance
Gowtham must get health insurance of at least Rs 2-3 lakh. Buying health insurance when he is young and renewing it regularly will automatically increase his sum insured. He can opt for ICICI Lombard or Apollo Munich basic health cover. For a cover of Rs 2 lakh, the annual premium will range between Rs 8,000-10,000. He can also consider buying personal-accidental and critical-illness covers of appropriate amounts.
Life insurance
As of now Gowtham has no financial dependents and hence he doesn't require any life cover. His existing endowment policy from LIC is an expensive plan. It provides neither sufficient insurance nor good returns. Since we advocate keeping investments and insurance separate, he can exit from this policy. When he has dependents, he can buy a term-insurance cover.
A roadmap to his goals
Gowtham has a monthly surplus of only Rs 58,000. It is possible for him to achieve most of his goals if he reduces his goal amounts and steps up his SIPs by 15 per cent every year. Generally speaking, one should always increase one's investments proportionately with an increase in income.
We have assumed a reduced current value of Rs 5 lakh for buying a car. He should invest in either of the recommended short-term funds for this goal.
Gowtham is not married and has no children. But he wishes to plan for the higher education of his child. He wants to build a corpus Rs 26 lakh (in terms of current value) for this. This looks difficult to achieve in 15 years. But since there's still time for his child to be born, we have estimated that his child's higher-education need will come after 20 years.
His own retirement is one of the most important goals which he shouldn't ignore.
His existing funds are top-rated ones. He can keep investing in them. On the adjacent page, we have mentioned the monthly SIPs for each of his goals for the first year. He should increase them by 15 per cent yearly.