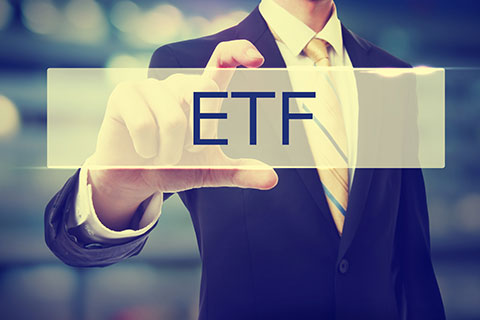 In his latest letter to shareholders, legendary investor Warren Buffett has again stressed the utility of index funds. Over the years, he has often argued that active investment management by professionals - in aggregate - under-perform the returns achieved by rank amateurs if they simply invested in an unmanaged low-cost index fund. In his 2016 letter, Buffet gives more evidence of how his call was right. The argument over active versus passive funds is never-ending. But how do index ETFs, arguably among the cheapest products, perform in India?
Index ETFs solid show
Very few ETFs in India have a ten year record. There are 4 products - ICICI Prudential Sensex iWIN ETF, R*Shares Bank BeES, R*Shares Junior BeES and R*Shares Nifty BeES - with a 10-year track record.
The Rs 6-crore ICICI Prudential Sensex iWIN ETF, which uses S&P BSE Sensex Index as benchmark, has given 9.41% return annually in 10 years ended March 8, 2017. In simple terms, Rs 1 lakh invested ten years ago would become Rs 2.46 lakh. This is better than the gains by Sensex, which logged 8.27% gain in the same time. R*Shares Nifty BeES, whose benchmark is Nifty 50, has given similar returns of 9.98% gain in this decade (Nifty rose 9.02%).
Both R*Shares Bank BeES and R*Shares Junior BeES delivered a much better show than the market. R*Shares Bank BeES, tracks CNX Bank Index, logged a 15.58% annual return, or Rs 1 lakh invested became Rs 4.25 lakh. R*Shares Junior BeES, which has Nifty Next 50 Index as benchmark, returned 14%.
In the last 3 year and 5 year periods, the index ETF market saw some innovation. You had products that track overseas indices like Hang Seng and NASDAQ. You could also buy thematic ETFs based on consumption, dividend opportunities, PSU banks and infrastructure.
The best performing index ETFs in last 5 years include Motilal Oswal NASDAQ - 100 ETF, R*Shares Junior BeES, Motilal Oswal M100 ETF and R*Shares Bank BeES. These gave returns between 16-22% annually.
The worst-performing index ETFs were those tracking PSU bank indices - Kotak PSU Bank ETF and R*Shares PSU Bank BeES. Neither of these ill-fated ETFs managed to log even 1% return annually. R*Shares Infra BeES, with less than 4% returns, performed poorly. Most other index ETFs gained in the 10-12% range.
In the last one year, stock markets have been on a steady upswing. Naturally, most index ETFs have given attractive returns. SBI ETF Nifty Next 50 Fund is up 34%, CPSE Exchange Traded Fund is up almost 45%, and Kotak Banking ETF Fund Regular is up over 37%. The worst-performing fund in last one year is value-oriented R*Shares NV20 ETF with an 18.26% gain.
Versus benchmarks
Index ETFs are supposed to track benchmarks in the most cost-efficient manner. Let us see how index ETFs across different periods in time have performed vis-a-vis their benchmarks. One must, however, remember that index ETFs typically show more returns than the index they track due to the multiplier effect of accumulated dividends in the ETFs. So, an index ETF should ideally benchmark itself with a total return (including dividends) index. However, most ETFs in India are benchmarked to plain price indices.
On a one-year basis, 34 of 37 index ETFs beat their respective benchmarks. The biggest beats were by CPSE Exchange Traded Fund (by 6.61%), R*Shares Dividend Opportunities ETF (3.39%), Edelweiss Exchange Traded Scheme-Nifty 50 (3.02%), HDFC Sensex ETF (2.18%) and Kotak NV 20 ETF (2.06%).
On a 3-year basis, 17 of the 19 index ETFs beat their benchmarks. Quantum Index Fund, which benchmarks itself to the Nifty Total Return Index lagged it. Another scheme that could not beat its benchmark was Motilal Oswal MOSt Shares M50 ETF Fund.
SBI ETF Sensex (by 1.69%), ICICI Prudential Sensex iWIN ETF (1.28%), Birla Sun Life Nifty ETF Fund, ICICI Prudential Nifty iWIN ETF Fund and Kotak Sensex ETF Fund (all three by 1.22% each) beat their respective benchmarks by the biggest of margins.
In the 5-years ended March 8, 2017, as many as 13 out of 15 index ETFs surpassed their benchmarks. Over the 10-year period, all four index ETFs beat their respective target indices.