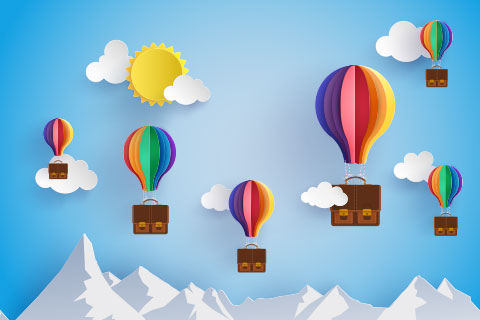 With BJP coming out with better than expected outcome in recent state elections, stock markets are on a new high. It is anticipated that the government can now usher in bold set of economic reforms, which will have a positive rub-off effect on corporate earnings. The Sensex on Wednesday closed at near 29400 levels, just a few hundred points away from all-time closing high of 29681 on 29 January, 2015. And, what about mutual funds? An analysis shows 376 mutual fund schemes (roughly 46%) of the 804 equity products have reached new highs. In total, about 428 schemes, or 54%, are yet to hit new peaks.
Peeking into peaks
Our analysis excludes international equity schemes, and we have chosen to focus on only domestic-focused products. Out of 376 schemes that have hit new peaks on 14th March, about 83, (or 22%) are closed-end products and the rest 293, (or 78%) are open-end funds. In terms of category, 2 schemes are from FMCG, 9 are from equity-others, 10 from infrastructure, 10 from banking, 31 from small cap, 38 from mid cap, 60 from the popular tax planning stable, 85 from multi cap and 122 from the large-cap schemes. Pharma and technology sector specific schemes didn't do too good. Interestingly, these two themes were the best performers last calendar year, but have lost lustre this year thanks to concerns about U.S. trade policies under Donald Trump and foreign currency movements.
Away from new peaks
There are 428 schemes which are yet to hit new peaks. Of them, 115 fall into the closed-end category (account for 27% of funds) while 313 are in the open-ended category. In terms of product categorisation, 101 mid-cap schemes are roughly between 1-7% away from hitting new highs. Baroda Pioneer Midcap Fund - Direct Plan, SBI Magnum Global Fund - Direct Plan and SBI Magnum Global Fund are between 5% and 7% away from new peaks. On the other hand, HDFC Mid-Cap Opportunities Fund - Direct Plan, Invesco India Mid Cap Fund and Franklin India Prima Fund - Direct Plan are really very close to their respective highs hit last year and this year.
There are 84 multi-cap equity schemes which didn't hit new highs. JM Core 11 Fund is 3.2% away from hitting its previous high NAV hit in May of 2008. Taurus Ethical Fund - Direct Plan, Axis Equity Fund - Direct Plan, and Axis Equity Fund are between 3.3-3.9% away from hitting their previous peaks all hit between Sept-Oct of 2016.
There are 60 large cap schemes, 51 small cap schemes and 46 tax planning schemes that have not hit new NAV highs. Interestingly, there are an identical 29 schemes in infrastructure and equity-others categories are yet to surpass previous highs. Escorts Infrastructure Fund is 7.5% away from hitting its previous peak in January 2008 just before the fateful market crash triggered by Lehman Brothers' collapse.
Among sector-specific themes, there are 12 technology schemes and 8 pharma schemes which are among the ones which are farthest away from their previous NAV highs. DSP BlackRock Technology.com Fund - Regular Plan, DSP BlackRock Technology.com Fund - Direct Plan, Tata India Pharma & HealthCare Fund - Regular Plan, Tata Digital India Fund - Regular Plan, and Reliance Pharma Fund are among those who are 10% or more away from previous highs.
There are are six banking schemes and two FMCG schemes which are still to eclipse previous highs. From banking stable, R*Shares PSU Bank BeES is nearly 6% away from previous high NAV hit on Nov-2010.