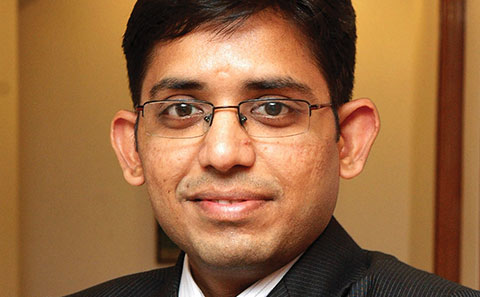 What has resulted in the outperformance by your fund over the last one year?
The fund's outperformance can be largely attributed to its bottom-up stock-selection strategy. The companies in consumer-discretionary, agro-chemicals and gold-loan sectors have contributed meaningfully to fund performance in this period.
How do you select stocks for your fund?
We try to identify companies which are run by capable and credible management teams. The companies should have demonstrated a long history of generating positive cash flows and superior ROCE. They should possess sustainable competitive advantages. We follow a buy-and-hold approach. We also look at some cyclical businesses at the cusp of a turnaround, where ROCEs are slated to move up in the foreseeable future.
When do you decide to exit a stock?
We exit stocks when we think that valuations have run much ahead of medium-term fundamentals. We also sell companies where incremental capital-allocation decisions are sub-optimal and could potentially hurt the ROCE. We do not like to hold onto companies where we see corporate-governance issues cropping up.
How do you contain volatility in the fund?
We have seen that stock-price volatility tends to be lower as the holding period increases. Hence, we believe the best way to contain volatility is to hold the stock for the long term.
The top three sectors make 50 per cent of the portfolio. Isn't that risky?
The sectoral positioning is the outcome of our stock-selection strategy. We do not shy away from holding large weights in our high-conviction names. Secondly, if we break down the top sectors, there are actually multiple sub-segments which may not be correlated at all.
Haven't mid and small caps become pricier as compared to large caps? How do you see that?
The mid-and-small-cap category has significantly outperformed the broader market in the last two years, and these stocks are currently trading at a premium to large caps. But we believe that this is typical of a bull market, wherein as the confidence in the broader economy improves, well-managed mid caps and small caps tend to outperform. Going forward, as economic growth improves, we expect the outperformance by mid- and small-cap stocks to continue.
Also, P/E ratios in this space can sometimes be misleading. There are many companies in this category which are reporting low profitability as these businesses are at a low point in their cycle. We expect them to turn around as the business cycle improves. Due to high operating leverage, the profits in such cases can jump exponentially and valuations may then look reasonable.
What can investors expect from your fund going ahead?
Though the small-and-mid-cap space is quite attractive for investors from the perspective of return potential, there are also risks associated with investing in wrong companies. Hence, the skill set of understanding businesses and selecting the right companies becomes very important. We carry out thorough due diligence of the companies we buy in the portfolio, which enables us to weed out potential underperformers.
Secondly, we have a strong belief that the small-and-mid-cap category could deliver superior returns over the medium to long term. Hence, this fund is suitable for those investors who are looking to participate in this growth story through a portfolio of good-quality companies. A good-quality portfolio tends to outperform even during bad phases of the market.