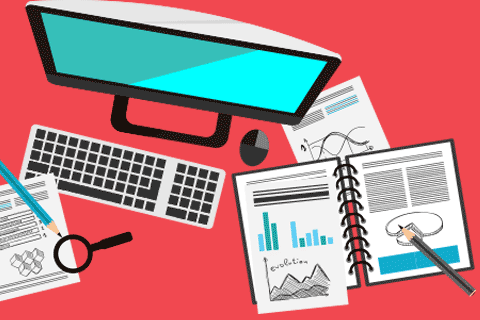 Sunil is 32 years old. He is a central-government employee. His wife, aged 30, is a homemaker. The couple has no kids. Sunil has a home loan and is currently paying its EMIs. He wants us to make a financial plan that can help him achieve his goals.
Savings & investments
Amount (Rs)
MFs
95000
FD
100000
EPF
200000
Total
395000
Monthly income
50000
Monthly household expenses
40000
Term insurance
75 lakh (sum assured)
Liabilities
Home loan
Goals
1. Retirement
2. Vacation
3. Child's marriage
4. Child's education
What should he do?
Emergency fund
Sunil has kept aside Rs 1 lakh for emergencies. He must have three months' of expenses in his emergency fund. His monthly expenses are Rs 40,000 (including the home-loan EMI). So the contingency-fund amount turns out to be Rs 1.2 lakh. He should add Rs 20,000 more to his contingency fund.
When Sunil has children, he should increase his contingency fund to six months of expenses.
Since the money in the contingency fund may sit idle for a long time, he can go for a savings account with the sweep-in facility. This will help him earn higher interest without losing out on liquidity.
Health insurance
Sunil, being a central-government employee, is covered under Central Government Health Scheme (CGHS). It caters to most of his medical needs and, most importantly, costly treatment.
However, this scheme is not available in all cities and has no cashless facility. So in the case of a medical emergency, he will have to cough up hospital charges and later claim the amount. This may cause inconvenience to him. For such situations, he can buy a basic family-floater cover for himself and his family. He can go for ICICI Lombard or Apollo Munich Easy Health family-floater plans.
For a cover of Rs 2 lakh, the annual premium will range between Rs 8000 and
Rs 10,000.
Life insurance
Sunil has two term-insurance policies, with a combined sum insured of Rs 75 lakh, so he is adequately insured.
Since the two policies are from two different insurers, this ensures diversification. Diversifying your insurance covers is a wise thing to do.
Sunil will need to reassess the need to increase the insurance cover in the future once he has children.
A roadmap to his goals
Sunil has a monthly surplus of Rs 10,000. Unfortunately, this amount is not sufficient to achieve all his goals. However, he can start investing the available surplus in diversified equity funds. He should increase his investments by at least 10 per cent every year. A list of our recommended funds appears on the adjacent page. He can pick any two funds from it. He must review their performance regularly.
With his EPF, home-loan principal, insurance premiums, most of the 80C tax-deduction limit will be exhausted. He can keep investing in SBI Magnum Taxgain to exhaust the remaining tax-saving limit.
Sunil wants to build a corpus for his child's education and marriage expenses. He should do so after the birth of his child as he doesn't have sufficient surplus. For now, he should prioritise and tackle the most important items on his financial to-do list first.
His own retirement is an important goal which he shouldn't ignore. He will be eligible for a pension from his employer, which will be inflation linked. However, it may not be sufficient for his monthly household expenses. Hence, retirement planning is a must.