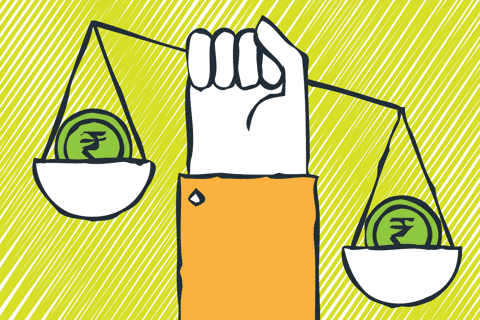 Stocks tend to trade at different valuations. Does it mean that those that trade at low valuations are at a bargain and those that trade at high valuations are in the bubble zone? Maybe. Maybe not. Just by looking at the P/E, you can't really tell if a stock is 'cheap'. A stock trading at a low P/E could be that way because of the dismal prospects of the business. Similarly, a high P/E could also be because of the bright prospects for a stock.
There is one tool that can help determine if the valuations commanded by a stock are justified: P/E to earnings growth (PEG). It is calculated by dividing the current P/E of the stock by the earnings growth rate. The earnings growth rate could be of any period, as determined by the analyst.
A PEG of one indicates a fairly priced stock. A PEG of less than one indicates a bargain and a PEG of more than one indicates an expensive stock. The magnitude of deviation from one tells you the degree of bargain/expensiveness.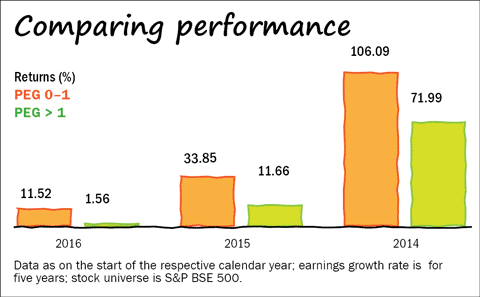 In the last three years, the companies whose PEG was less than one have beaten the companies whose PEG was more than one by a wide margin.
Currently, there are 139 stocks in BSE 500 that are trading in the PEG range of 0-1. This indicates that there are a plethora of opportunities in the broader market. What about large companies? An analysis of large caps (which constitute 70 per cent of the total market cap according to the Value Research criterion) suggests that many of them are currently available at a PEG of less than one.