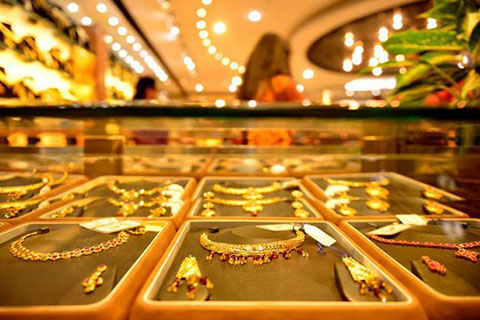 Is gold a good safe-haven asset? Indian investors in gold exchange-traded funds (ETFs) may vehemently disagree after the events of the past month.
Under normal circumstances, the tsunami of events roiling the markets in the last one month should have had domestic gold prices shooting through the roof. But they have done exactly the opposite. India-based gold exchange-traded funds (ETFs) have registered losses of 7.8 per cent in the last one month.
The negative returns from gold ETFs at a time when equities, interest rates and real-estate prices have been tumbling puts a dent in the belief that gold is the ideal safe haven against the black-swan events in the markets that fly at us from time to time.
No dearth of black swans
The last month has certainly not been lacking in black-swan events. Globally, Trump's victory in the US presidential elections; the abrupt spike in global bond yields, triggering huge losses for investors; and the European referendums are all unsettling events.
In India, the prime minister's thunderbolt move to invalidate 86 per cent of all paper money should have had investors fleeing to gold. Gold, as the traditional store of wealth, should have theoretically gained allure immediately after the legal-tender status of paper money was abruptly withdrawn.
But after an initial rush to buy jewellery on the night of November 8, when official gold rates shot up to over Rs30,100 per 10 grams, gold prices have lost sheen and dropped to Rs28,000 levels.
Speculation plays a role
True, a key reason for sudden drying up of Indian gold demand is the speculation that the government, having rooted out cash hoards of black money, will be gunning for the gold in bank lockers next. An old tax rule that allows the taxman to seize gold jewellery held in excess of 500 grams per married woman, 250 grams per unmarried woman and 100 grams per male member was unearthed to suggest that physical gold in bank lockers was next on the radar.
The finance ministry has since clarified that ordinary household holdings of jewellery are not under threat as long as its holders could prove that it was an inheritance or acquired from legitimate tax-paid income.
But despite such clarifications, domestic jewellery retailers have seen a sharp drop in footfalls post demonetisation. Fears about some kind of restrictions on physical gold persist.
Global trends rule
But in reality, the strange behaviour of Indian gold ETFs in the past month have little to do with domestic events and everything to do with global ones. Given that India imports almost all of its gold requirements, domestic gold-price returns are effectively decided by trends in global bullion prices and the movement of the rupee-dollar exchange rate.
Neither factor has been very bullish in recent times. The sharp spike in both US equity markets and the US dollar after the Trump victory has put global gold prices on the back foot. Therefore, after a mild rally to the critical $1,300/troy ounce level just ahead of the US election results, global gold prices had tanked $1,160 levels by the first week of December.

One-month returns on global gold prices at the time of writing this stood at a negative 10.7 per cent - worse than that on Indian gold ETFs. The depreciation of the rupee in the past month has cushioned losses to domestic ETF investors.
In the short term, global gold prices can claw back if the expected rebound in the US economy fails to materialise. Given that financial markets are as yet only playing guessing games about what Trump's economic policies will be, any wild-card moves to actually implement some of his more radical campaign points can lead to such a blip. Over the medium term, structural changes in global financial markets such as a return to inflation, a sustained revival in commodities or oil, or the long-predicted weakening of the dollar can all be supportive of gold.

For now, though, the dynamics of the global gold market offer little scope for optimism. The latest quarterly report on gold trends from the World Gold Council painted quite a weak fundamental picture for bullion. It showed global gold demand in the third quarter of 2016 dipping by 10 per cent, to 993 tonnes (the five-year average is 1,121 tonnes). The decline was driven by a 21 per cent drop in jewellery demand, a 36 per cent fall in bar and coin buys and a 51 per cent cutback in purchases by global central banks. Investment demand alone saw a rebound, probably helped by gold's recent uptrend.

While demand trends were sluggish, overall gold supplies registered a 4 per cent spike. Miners cut back on their output, but consumers thronged to the shops to offload old gold.
What's ahead?
So given the above trends, should Indian investors still invest in gold? Yes, they must park 5-10 per cent of their portfolios in the asset for diversification purposes. Even if global gold prices do not stage a big rebound from the current levels, recent events have proved that gold is an excellent diversifier against a depreciating rupee and retains a strong negative correlation with equity markets.
But demonetisation has certainly made the case even stronger for avoiding physical gold and for sticking to gold ETFs or gold in electronic form via sovereign gold bonds issued by the government.
This column appeared in the January 2017 issue of Mutual Fund Insight.