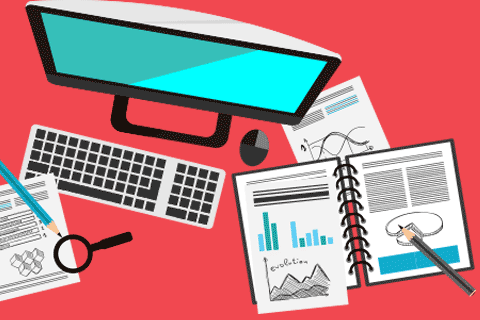 Sandeep, 31, is a confectionery-shop owner. He is married and has no kids. The annual turnover of his business is around Rs 85 lakh. Of this, he makes around Rs 18 lakh per annum (Rs 1.5 lakh per month). The majority of his dealings are in cash. When the Prime Minister announced the demonetisation drive, he had a large amount of unaccounted cash. The demonetisation move has shaken him. He was also denied a home loan because his ITR shows too low an income. He wants us to review his finances and suggest a future financial course for him.
Savings & investments
Amount (Rs)
MFs
227800
FD
500000
Savings
220000
Total
947800
Monthly income
150000
Monthly household expenses
80000 (including Rs 25000 rent)
Insurance
Health insurance : ICICI Lombard
9000
Liabilities
Nil
Goals
1. Buy an apartment
2. Retirement
What should he do?
Emergency fund
Since his income is variable, Sandeep should have a contingency fund equal to six months' expenses. He can earmark his savings account and fixed deposit for any unforeseen contingencies. He should modify his savings account to one with the sweep-in facility. This way he can maintain liquidity and earn higher interest.
Health insurance
Sandeep has a medical cover from ICICI Lombard. It covers most of his medical needs. However, he can increase the cover to include his wife also. His parents are covered with a separate health plan, so they are already insured.
Life insurance
Sandeep needs to adequately cover his family against any mishap. Since his family is financially dependent on him, it is imperative that his life be insured. He should have a term cover of at least Rs 1 crore. He must choose a insurance plan which has no savings or investment element attached to it. He can go for HDFC Click 2 Protect term plan.
Roadmap
After the ban of the old Rs 500 and Rs 1,000 notes, when Sandeep declares his unaccounted income, he will have to pay both tax and penalty. The unaccounted amount will be deemed as his current year's income. Based on the scheme that applies to him, he will be taxed accordingly. It is advisable to declare the unaccounted amount and bear the penalty to reduce litigation.
In the future, he must always plan for and pay his taxes on time. Everyone saves money for tough times, and he should do so by all means, but this does not mean hoarding huge cash. Cash loses its value with time due to inflation. For any business owner, no matter big or small, staying clean on the financial front will only do good in the long run. It is expected that there will be less circulation of cash. So, going for digital payments is a better option. He needs to be patient and let the phase pass.
Sandeep has sufficient time to save for his goals. However, presently he doesn't have enough surplus to meet all his goals. For now, he can start investing the monthly surplus through SIPs and increase the contribution by at least 10 per cent every year. The home-loan eligibility will be linked to his taxable income and hence it's advisable to show his real taxable income. On this taxable income, he can avail tax deductions up to Rs 1.5 lakh under Section 80C and further up to Rs 50,000 through the NPS. He can invest in any two tax-saving schemes given in the table on the next page.
Sandeep already has some mutual fund investments. He can redeem his units in them as they are low-rated funds. Instead, he can choose two-three diversified-equity funds from our recommendations. He should start SIPs in them to help him realise his future goals.