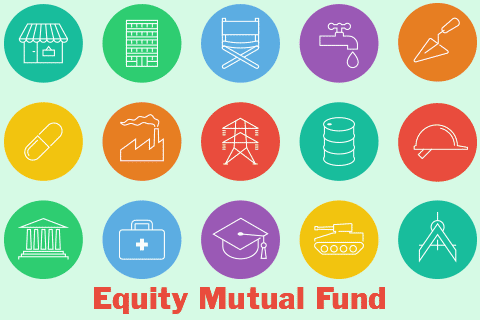 Winners
As you evaluate your fund holdings at the fag end of 2016, you may not miss the irony in fund returns. Funds which invest in global stocks have done exceedingly well. But Indian companies playing on global opportunity like IT and pharmaceuticals have come a cropper.
Funds focused on Brazil, global energy, global mining, global commodities and emerging markets did not do well in 2015. So, they redeemed themselves in 2016. DSP BlackRock World Mining Fund (up 52.26% YTD) leads the chart in 2016, followed by HSBC Brazil Fund (51.53%), DSP BlackRock World Gold Fund (42.42%), Kotak World Gold Fund (41.71%) and Birla Sun Life Global Commodities Fund (27.93%), shows Value Research data. Stock of miners have shot to prominence this year after the commodity bounceback and the Brexit shock.
Whether foreign or domestic, commodity plays including DSP BlackRock Natural Resources and New Energy Fund, SBI Magnum Comma Fund, and Tata Resources & Energy Fund made significant gains this year in the 25-47% range. Crude oil, steel, and metals in general have seen quite a sharp uptick this year, helping companies (and by extension, their stocks) get re-rated by investors.
Locally, banking and financial services have done well in stock markets. This has helped funds focussed on them notch up gains. In the first half of the year, NBFCs and select private sector lender emerged as safe havens amid the bad loan rut. But in the latter part of the year, hopes of an end to the NPA cycle and rate cuts boosted prospects for all banks. This is why schemes like ICICI Prudential Banking and Financial Services Fund (up 23.85%), Tata Banking & Financial Services Fund (19.30%), SBI Banking & Financial Services Fund (18.09%) and Birla Sun Life Banking & Financial Services Fund (17.05%) figure among the top performing equity schemes this year.
With the view that government spending would be the big economic kicker, government sector oriented funds or PSU focussed schemes made smart gains too. Invesco India PSU Equity Fund, CPSE Exchange Traded Fund, SBI PSU Fund clocked between 18% and 20% gains in the year to date period.
Midcap funds
Midcap funds would have been perched much higher if it were not for the demonetization-linked sell-off since December 8. Many small and midcap stocks lost between 10-30%, pulling down the net asset values of schemes that heavily invest in them. Still, gains made pre-demonetization helped LIC MF Midcap Plan (15.80%), Sahara Midcap Fund (15.57%), Birla Sun Life Emerging Leaders - Series 3 and 4 (13-14%), Mirae Asset Emerging Bluechip Fund (13.63%) and HDFC Mid-Cap Opportunities Fund (13.54%) conclude the year in a moderately good way.This is also true for multicap stock funds, which have a sizeable exposure to small-cap and mid-cap stocks.
Laggards
Interestingly, pharma and IT funds were among the star performers in 2015. But in 2016 the lustre has come off. With broader markets rallying in 2016, defensive bets like pharma and IT were left behind. IT sector suffered from stalling growth and wage cost rise concerns post US elections. Clients held back spends in the backdrop of problems in the European Union including Britain's exit from the economic group.
If a DSP BlackRock scheme was the best performer in 2016, it was again a fund from the same AMC i.e DSP BlackRock Technology.com Fund (down nearly 12% YTD) that is also the one that lost the most. This was followed by Tata India Pharma & Healthcare Fund (down almost 10%), SBI Pharma Fund (down 9.23%), and Tata Digital India Fund (down 8.1%). All tech funds lost money in 2016, after gaining in 2015.
EU problems were reflected in international equity schemes that invest in area-specific themes. DHFL Pramerica Top Euroland Offshore Fund, Edelweiss Europe Dynamic Equity Offshore Fund and Invesco India Pan European Equity Fund have lost money year to date.
Overall tally
Barring some index ETFs, domestic focussed large-cap funds delivered gains, but the range was wide with Quantum Long Term Equity Fund's 13% gain to Sundaram Select Focus Fund's less than 1% gain.
On the tax-saving funds front, top performers delivered between 10-15%, but there were also notable under-performers like BNP Paribas Long Term Equity Fund, Union Tax Saver Fund and Reliance Equity Linked Saving Fund Series 1 which failed to make any gains.
The above analysis is based on data between December 31, 2015 and December 13, 2016.