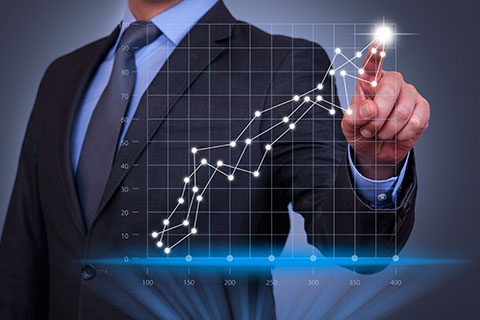 It is common perception that value investing doesn't work in India and that the growth style beats it hands down. But with investor assets worth over Rs 20,000 crore, value funds have fared quite well in the last 5 years, with an average CAGR of nearly 21 per cent. This out-performance shows that these schemes continue to benefit from 'buy low sell high' mantra that value investing entails.
Savvy investors throng towards value styled schemes when market valuations are perceived to be high.
We studied 11 schemes, including three ETFs, which are value styled funds. Using Value Research data, it is clear that value funds have done well both in bull and bear markets. With these funds' portfolio PEs ranging from 16 to 18 times, it is clear that most value funds have stuck to their mandate and gone for low PE or Price to Book Value stocks. The Sensex trades at 21 times price/earnings today.
3-month show
In the 3-month period ended November 29, Sensex crashed over 5 percent. Not only did all the value funds out-perform the Sensex, they also fell less than their respective benchmarks. Stock selection must have played a big role. Birla Sun Life Pure Value Fund has seen NAV fall by 3.54 percent in this period. Big daddy, ICICI Prudential Value Discovery Fund has seen its NAV decline by just 2.79 percent even though its benchmark dropped by 4.73 percent.

The smaller schemes too have done well. Indiabulls Value Discovery Fund whose NAV declined by 0.9 percent against 4.73 percent drop in benchmark S&P BSE 500 index, fared the best in this short window. Tata Equity PE Fund saw NAV decline by 0.55 percent compared to 5.41 percent drop in Sensex. L&T India Value Fund even managed to clock a positive return of 1.39 percent even when its benchmark S&P BSE 200 index plunged by 4.86 percent.
Overall, all the value funds beat their benchmarks in 3-month period. If you compare the value funds category with multicap funds, value investing worked better.
6-month scorecard
The trend is visible in the 6-month tenure as well. This is also a period when market indices like Sensex stayed in the negative, while broader benchmarks like S&P BSE 200 and 500 clocked a 2-3 percent gain.
Birla Sun Life Pure Value Fund, launched in 2008, clocked 12.84 percent gains in the six month period, a full 10 percentage points more than its benchmark S&P BSE 200 index. Other notable out-performers include the likes of Templeton India Growth Fund, Tata Equity PE Fund, and L&T India Value Fund. All the 10 schemes with 6-month track record beat their respective benchmarks in this period.
The average 6-month return for multicap category was 6.18%. This means 6 out of 10 value funds performed better than the average multicap stock scheme.

Longer-term
The last one year has proved more challenging for value funds as some value funds have trailed their benchmarks and the multicap fund category average. ICICI Prudential Value Discovery Fund, the largest scheme among value funds, delivered 4.18 percent return compared to S&P BSE 500 Index's 4.71 percent gain. Parag Parikh Long Term Value Fund too under-performed the Nifty 500 index.
But assessing their long term record over 3 and 5 years shows that this may be an aberration. Most value funds have delivered out-sized alphas over 3 and 5 year periods. Birla Sun Life Pure Value Fund has clocked nearly a 35 percent CAGR in three years, almost triple its benchmark (12.62 percent). Over 5 years, the scheme has almost doubled benchmark gains.
Others like ICICI Prudential Value Discovery Fund, L&T India Value Fund, Quantum Long Term Equity Fund, Tata Equity PE Fund and Templeton India Growth Fund have also delivered solid gains over their benchmarks in 3 and 5 year periods, and even matched or bested multicap funds' category averages.
The average gains (CAGR) clocked by multicap funds in this five-year period is 16.09 percent, which is lower than the value fund category average of 20.91 percent.