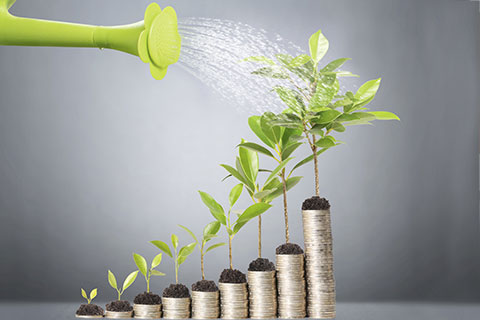 If one were to look at the equity fund flows in November, one thing is clear: mutual fund investors really don't seem worried. November was a month when the benchmark Sensex fell by 5% as demonetization fears swamped Dalal Street. Foreign investors offloaded position. However, mutual fund industry, which is driven by retail investor interest, gave its thumbs-up. More than Rs 12700 crore long-term money flew in, laying to rest any concern among mutual fund investors. Net inflows are real money, and the size of fund flows indicates that investors still see lot of value in Indian markets.
According to latest AMFI data, Rs 8068 crore worth of net inflows were recorded for pure equity funds in November. Another Rs 3632 crore flew in via balanced funds, which typically allocate 65% of assets to equity. In addition, Rs 1011 crore of net inflows were delivered from tax-savings funds (another popular avenue among retail investors). Put together, net inflows of Rs 12711 crore were received by long-term equity focused products. Industry officials, on a cautiously optimistic note, say that a lot of money coming into equity products is from SIP accounts. "Nobody will stop a SIP. It also shows that retail investors think over the long-term things will not be as bad as its being made out," said the marketing head of a top MF house.
Its no secret that analysts, economists and experts have downgraded India's economic prospects post demonetization. From above 7.5% GDP growth, many are now pencilling in sub 7% growth today. The downgrades are linked to demonetization of Rs 500 and Rs 1000 currency notes, a bold move by the present government. The move was officially announced on November 8 evening. If you compare the sentiment among MF investors in October and in terms of net inflows, it is clear that investors think its business as usual. In October, long-term products (equity, balanced and ELSS) received net inflows of Rs 12779 crore. The figure is not very different in November.
Anil Chopra, group CEO & director, Bajaj Capital said: "Jingle bells are ringing in Mutual Fund industry ahead of Christmas as net inflows in most categories are positive and much higher than in the previous months. Demonetization has played a major role in these buoyant numbers on two counts. One, bank accounts of citizens are plush with liquidity as huge amount of surplus funds has shifted from parallel economy to financial systems and two, equity markets have reacted negatively to demonetization, giving fresh set of opportunities to investors who were waiting for correction or decline in prices. Outlook for next month seems to be even more positive as massive shift will be experienced when excess liquidity in savings accounts/Jan Dhan accounts are channelized into debt/equity mutual funds".
If MF investors continue to repose their faith in domestic stock markets and continue to allocate funds, there could be a need to examine the positive effects of demonetization more closely.