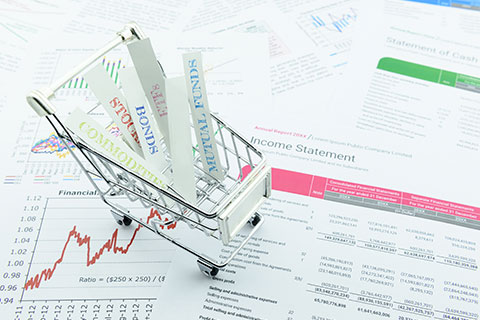 Domestic mutual funds have been receiving a great deal of new investor money. With stock markets braving calls of being fairly valued, it is interesting to take stock of where mutual funds are still finding buy opportunities. We are not talking about the most-owned stocks like HDFC Bank, ICICI Bank, L&T and RIL. An analysis of September month-end portfolios reveals some interesting picks.
Hot picks
Equity mutual funds hold about 800 stocks (with a lot of overlaps) across their equity portfolios. But there is a small list of stocks (27) where funds have been increasing their exposure month on month. Nava Bharat Ventures, Castrol India, Satin Creditcare, Manpasand Beverages, Fiem Industries, Arman Financial Services and Advanced Enzyme Technologies saw MF holding rise by at least 2 percentage points between August and September. Barring Castrol (30 fund houses hold its shares), most of these stocks fall comes under the small-cap category.
The biggest MF holders in Advanced Enzyme Technologies are DSPBR MF, Motilal Oswal MF and Reliance MF. Shares of Nava Bharat Ventures, with interests in power generation, ferro alloys, mining and agri-business, are held by 3 AMCs (HDFC, IDFC and Reliance).
Stocks where fund houses hiked stake by 1.2-2 percentage points in September include CARE (Franklin Templeton, Reliance and UTI are biggest holders), Raymond and Cholamandalam Investment & Finance (Axis, Birla Sun Life, HDFC, SBI and UTI). 
Overall, in the 27 stocks that witnessed a one per cent or more stake hike by MFs with a substantial portion of scrips falling in the small and mid-cap category.
Cold deals
Stocks where fund houses reduced exposure paint an altogether different picture. About 40-odd stocks saw MFs cut stakes in September in the range of 0.50-4 per cent. The companies which saw the sharpest cuts include Shree Pushkar Chemicals & Fertilisers, D-Link India, Max Ventures & Industries, Tourism Finance Corp, Jain Irrigation, Zuari Agro Chemicals, UPL, Sarda Energy and Crompton Greaves. A quick look tells you a large proportion of these stocks fall in chemicals space.
If you hunt for smaller changes in MF positions, some big names also appear. Apollo Tyres, Dewan Housing, Ashok Leyland, OIL India, Andhra Bank, IRB Infrastructure, Abbott India and Amara Raja Batteries have seen modest cut in MF exposure at an industry level. Interestingly, newly listed stocks such as Ujjivan Financial Services and TeamLease Services also appear in the sell list, presumably on profit booking after large listing gains.
Near exits
We also looked at the stocks where fund houses have brought their combined holdings to near zero. MFs trimmed their stakes in IDBI Bank, NLC India, Centrum Capital, Aban Offshore, PTC India Financial Services, Arvind Infrastructure, OCL India, Veto Switchgears & Cables, Future Enterprises and Novartis India to nil in August-September 2016. 
Fund houses such as Kotak Mahindra, Motilal Oswal, Principal and Reliance still hold shares in IDBI Bank, but Kotak MF sold off a large portion of its August end holding. In case of NLC India, Sundaram MF cut its holding from nearly 8 lakh shares to less than 2 lakh shares by September-end. In the instances of some stocks, the lone MF holder turned even more negative. Instances include Centrum Capital (Indiabulls MF), Future Enterprises (IDFC MF) and Veto Switchgear & Cables (DHFL Pramerica).
New entries
There were also a handful of stocks in which equity mutual schemes have made fresh forays compared to August. These scrips were not in the August list, but are new entries in September. Unsurprisingly, ICICI Prudential Life Insurance Co. tops the chart. This company had a massive IPO and (as many as 15 MFs participated). The other IPO stocks which garnered new attention in September include L&T Technology Services (six fund houses including BOI Axa, Tata and Canara Robeco) and GNA Axles (bought by 7 fund houses).
That apart, Religare Enterprises, Supreme Petrochem, Talwalkars Better Value Fitness, , NCL Industries and Camson Seeds (SBI MF) gained a place in fund portfolios.