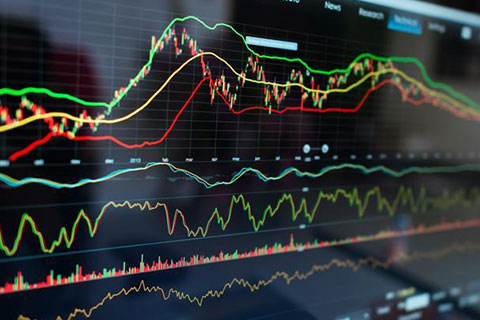 Irritated at the government's demonetization move? There could be well a flip side of this chaos around ATMs, shops and life in general. With currency in circulation dropping at a heavy rate and people physically queuing up at the 'forgotten' banks, there are a range of stocks that can benefit from demonetization. Here is the why and how.
Consumer-focused firms look like they will endure massive short term pain thanks to 'cash being king' for their businesses. Prasad Deshmukh, research analyst, DSP Merrill Lynch (India) says: "As per our channel checks, wholesale channel forms over 40% of the sales for the Indian consumer firms (especially in staples). This channel works mainly on cash transactions and will likely witness liquidity constraints in the near term. This could disrupt the supply chain and impact growth in the December quarter."
The second effect, Prasad says, would be near-term pressure on discretionary spending. But there could be a silver lining since "the festive season is already behind us". The third effect could be short-term increase in receivables for companies. Consumer firms typically provide tight credit terms to the distributors, who in turn provide credit to the wholesalers/outlets on their own accounts.
"Due to overall tightening of the cash-liquidity in the supply chain, consumer firms may be forced to offer easier credit terms to the distributors in the near term. As a result we expect an increase in their receivables in the December quarter," he said. DSP Merrill Lynch (India), however, reiterates buy ratings on ITC, Hindustan Unilever, Godrej Consumer, Emami, Jubilant FoodWorks and Asian Paints on account of Pay Commission, monsoon and GST.
HDFC Securities too shares a similar view. Rural and semi-urban markets which are largely cash driven can see a significant cut down on discretionary spend, it says. Dipen Sheth, Head - Research, HDFC Securities - Institutional Research, says, "We foresee some demand postponement in the durables segment, affecting near term revenue growth at V-Guard, Havells and Bajaj Electricals. Impact is possible on the mass segment too, as it is largely driven by traditional and rural channels. However, this is not likely to be long lasting as product categories enjoy sticky consumption franchise. HUL, Dabur, Jyothy Labs, Marico and Emami fall into this category. Cigarettes are mostly sold for cash, too (ITC)."
Impact will also be seen higher for discretionary segment (luxury, jewellery, etc.) as consumers will refrain from spending (those spending in cash, black money, etc.) fearing crackdown by IT authorities. According to Edelweiss, "Organised jewellery companies saw impact on demand front when the PAN card rule was implemented. Impact of current move could be more pronounced in short term, though it will have bigger impact on larger unorganised sector in jewellery market and will be a long term positive for organised jewellers)."
Construction-linked companies will face a tough time. This means cement and real estate, the biggest listed themes in this space. Paints too could get affected, by extension.
"This (demonetization) is major negative for the real estate sector which has huge unsold inventory, and prices have been under pressure. The rub-off effect would be felt in tiles and ply as well. We have seen demand softening for cement as well," says Dhananjay Sinha, Head, Institutional Research, Emkay Global Financial Services.
Experts point out that one can expect cement demand to take a hit, given 70% of cement is consumed by housing. The move on black money will likely result in demand destruction in organised real estate as well as individual/rural house construction, which will get transmitted to cement demand in due course. HDFC Securities' Sheth projects cement producers to cut back production and take some price impact, too. This also comes at a time, when cement sector profitability is under some stress as fuel prices (coal, petcoke) have risen significantly in the recent past.
According to Edelweiss, retail sales constitute 75% of overall pie for Kajaria Ceramics and Somany Ceramics. Also, cash is used to purchase the building materials. Hence, this move by the government could impact demand in builder segment (due to further slowdown in real estate) and retail sales in short term due to slowdown in demand.
Kotak Securities feels consumer staples and construction building-linked sectors had it coming, even if we ignore demonetization. "We recommend reducing exposure to high P/E stocks in consumer staple and durable sectors and building and construction materials sectors. These stocks have got re-rated significantly over the past few years (some without any improvement in fundamentals) on the back of low global yields and higher gross/EBITDA margins," avers Sanjeev Prasad, Senior Executive Director, Kotak Institutional Securities.
Automobiles, branded apparel, hotels and agrochemicals can also see some very short-term demand slowdown, but a reversal will happen once cash circulation gets normalised.
Don't be too depressed. There are lots of potential winner stocks from the government's demonetization move.
The number one beneficiary are banks. With people almost coming to blows to deposit money with lenders, this does actually mean 'acche din' for them. DSP BlackRock Mutual Fund says: "...the black money clampdown could be a huge positive. This could also lead to a surge in deposits into banks which will further help in reducing interest rates."
Higher CASA is the theme in banks, as part/full money gets deposited with the banks (assuming 87% of currency in circulation is in these denominations, translating to Rs 15 trillion; assuming 50% of these get deposited, banks will get additional Rs 7.5-8 trillion of CASA deposits, which is 9-10% of the deposit base). This will help banks lower funding cost and in turn help them to pass the benefits in the form of lending rate cuts and thus lending fillip to credit demand (in near to medium term), experts said.
Expect CASA of banks to improve both in the immediate term as well as over longer period due to rise in money multiplier in the economy and deposit multiplier for banks. Emkay's Sinha sees positive impact for banks with strong retail franchise that can channelize enhanced deposit mobilisation for retail lending. SME may face near term payment issue due to sudden scrapping of high currency notes. This would increase demand for working capital loan. "If we look beyond our old time favourites HDFC Bank and IndusInd Bank, banks which filter through are Federal Bank, DCB Bank and ICICI Bank. In case of tractor, farm income is exempt from taxation. Dealers do initial funding for tractor which is repaid when harvesting is done. We don't expect any major disruption in tractor demand and fall in Mahindra & Mahindra Financial Services should be buying opportunity," he added.
Edelweiss Securities does a deep-dive on BFSI space, and talks about some losers too here. "Higher CASA in turn lending fillip to credit demand. (However,) impact on consumer durables demand will hit Bajaj Finance and Capital First, and will exert pressure on gold finance players," the brokerage said. Gold loan firms Manappuram Finance is down nearly 10% and Muthoot Finance has declined nearly 8% on Friday at noon trading.
There is also an interesting theory on housing finance companies. It's expected that interest rates will continue their slow grind downwards as money supply in the formal economy increases. This will continue to help wholesale borrowers like NBFCs and HFCs. HDFC Securities' Sheth says: "As real estate prices fall, LTVs (loan to value) for LAP (loan against property) loans will rise. This may make them theoretically (and actually) riskier than they were looking till this evening. LAP accounts for 51% of Capital First's loan book, 43% for DCB Bank, 30% for Chola Finance, 20% for Repco and 16% for Bajaj Finance. Not all their borrowers will behave similarly, faced with this situation, even if stress may rise in general."
He expects housing loan portfolios not to face a similar rise in stress as most home buyers in India are first time buyers who can be expected to behave responsibly when underlying asset values fall. HFCs who have lent to second home buyers may face some stress but there is not much data to identify such lenders or their portfolios. "We do not foresee problems at LIC Housing Finance or the newly listed PNB Housing Finance," he opines.
But NBFCs such as Chola Investments, Bharat Financial, Manappuram, Muthoot Finance, Equitas and Ujjivan transacting mostly in cash will be affected in the short term as two large currency denominations (500/1,000) fell out of circulation and hit the businesses of their borrowers. This impact, experts caution, may however be just temporary.