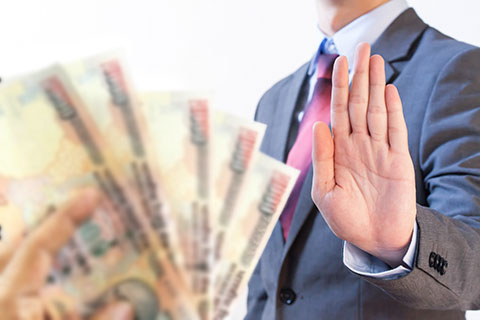 Car-makers never discourage new car buyers, even though there are plenty of vehicles choc-a-block on the roads. There is always a 'grand sale' on at glitzy malls, where the mantra is to shop till you drop. But intriguingly enough some mutual funds do limit purchases by their investors.
Mirae Asset Emerging Bluechip Fund, DSP BlackRock Microcap Fund and SBI Small and Midcap Fund are some schemes that have officially limited new money flows in the recent past. Are valuations making it difficult to deploy new investor money, or have the schemes grown too big for comfort? Experts indicate it is a combination of factors.
Small cap and midcap funds have been on a roll for quite some time now. According to Value Research data, small cap funds gave an average 21%+ return in past one year, while mid cap funds gave over 15%. This is at a time when Nifty and Sensex gave a modest 4-6% gain. In fact, if you look at longer term horizons like 3 and 5 years, small cap and mid cap funds as categories are right on the top. So, it's quite understandable that investors want a piece of the small cap and mid cap action.
With surging inflows and rising valuations, some of the midcap funds have become quite large. For instance, HDFC Mid-Cap Opportunities is a Rs 13,000 crore scheme. IDFC Premier Equity Fund, Reliance Growth Fund, Franklin India Prima Fund, Sundaram Select Midcap Fund manage between Rs 4000-6000 crore assets.
Mirae Asset's flagship midcap product Mirae Asset Emerging Bluechip Fund (MAEBF) completed 6 years this July. The fund crossed Rs 3,000 crores in assets - the youngest fund in the category and entered in the top 10 mid cap schemes. However, despite being smaller than some of its peers, the fund house took the unexpected step of limiting fund flows last month.
A Mirae Asset spokesperson told Value Research: "Considering the significant flows which we were getting in the fund recently, we believe any large incremental inflow at this stage could be detrimental to the interest of the existing investors. Thus in our opinion, in order to consolidate inflows in a graded manner, we had decided to temporarily suspend fresh lumpsum subscription (including switches) in this fund w.e.f. 25th October, 2016 after the cut off time of 15:00 hours."
Mirae Asset Emerging Bluechip Fund is a scalable product and a gradual inflow will benefit our investors, the spokesperson added. At the moment, investors can only continue with fresh SIP registration in the fund as well as STP investments (Weekly, Fortnightly, Monthly and Quarterly option) up to maximum Rs 25,000 per transaction based on PAN level investment.
No timeline was given when the temporary restrictions would be lifted.
In August, DSP BlackRock MF effected a temporary bar on large subscriptions under the DSPBR Micro Cap Fund, which is the second largest small-cap fund after Franklin India Smaller Companies Fund. This meant subscription/switch-in application(s) in the scheme amounting to more than Rs 1 lakh and or registration of new SIP and STP in the scheme of single instalments amounting to more than Rs 1 lakh were put on hold.
When asked, Vinit Sambre, VP and Fund Manager, DSP BlackRock Investment Managers Pvt. Ltd was quite forthright. "The restriction is to indicate our discomfort on the valuation of small & micro cap companies and to caution investors that given the current valuation, it is quite challenging to replicate the performance of the past 1-2 years in a similar time period in the future. So investors who are investing now have to necessarily come with a longer-term horizon in mind."
Is it hard to invest new money because of lofty valuations? Sambre says: "The sharp run up in the small & micro cap companies in the last 2 years has pushed their valuations into a slightly expensive zone. Though we are able to find good businesses to look at with a longer term horizon, we are not comfortable with the current valuation which is limiting our ability to invest. A large fund size further limits our ability to build decent sized positions as the liquidity in the investee companies is not adequate." He adds that if we witness a sharp correction in small & micro cap companies, the fund house may think of lifting the restriction.
Other experts feel funds are taking steps to limit inflows so as to avoid too much money flooding into a limited universe of stocks, causing imbalance in valuations. Manoj Nagpal, CEO, Outlook Asia Capital says that traded volumes in the Indian stock markets are fairly large, but feature a very short tail. Though 3000+ companies are traded daily on the stock exchanges, bulk of the volumes are seen in the top 200 companies.
"Thus - as an investor - if you move down the market cap curve, the probability of alpha increases but one has to compromise on the liquidity to a disproportionate extent. This is a significant hindrance for an institutional mechanism like a small cap fund to funnel this alpha to investors...If one were to plot the liquidity across the market cap spectrum, sudden large inflows into small cap and mid cap funds may create imbalance in valuations," Nagpal said.
He further added that high inflows (in the past couple of years) in mid cap and small cap funds has in fact led to the valuations getting stretched leading to almost a situation where some fund managers have become uncomfortable to deploy further surpluses.