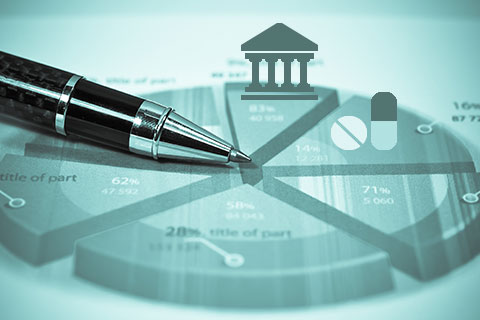 Sector funds are making a comeback, but with a difference. In the past, mutual fund houses launched most of their sector funds, playing on top performing sectors. But fund houses now seem to be willing to experiment with some beaten down sectors too. Top industry players have lined up new equity products for pharma, healthcare, PSU banks and private banks recently.
Pharma farming
In the past 1 year, pharma and healthcare stocks have taken a beating. The Nifty Pharma index is down 12.95% in the year ended October 10. ICICI Prudential AMC has filed papers for ICICI PRUDENTIAL P.H.D Fund (an open ended equity scheme) with SEBI. This would only be the 5th pharma sector fund in the MF industry. The fund aims to generate long-term returns through a portfolio that is invested in pharma, healthcare, hospitals, diagnostics, wellness and allied companies. The last scheme in this space was Tata India Pharma & Healthcare Fund launched last year, while other pharma funds were launched between 1999 and 2004.
DSP BlackRock Mutual Fund has also lined up the DSP BlackRock Healthcare Fund which will invest in pharmaceutical, healthcare and other associated companies. It will use the 'S&P BSE Healthcare Index' as the representative index. The pharma sector's fortunes have had a negative impact on existing sector funds, with average 1-year returns at minus 6.20 per cent for pharma funds, according to Value Research data (although this is better than the Nifty Pharma Index).
Banking opportunity
The non-performing assets problem of Indian banks is well known. As per the RBI, gross NPAs of the Indian banking sector are set to rise to 9.3% by March 2017, which may potentially scale up to 11%. Public sector banks have faced the most punishment on the bourses as a result.
PSU bank stocks have under-performed the markets by a wide margin in the last year. The Nifty PSU bank index barely moved in the past year whilst the Nifty moved up by 6.3%.
ICICI Pru MF has filed draft papers for ICICI Prudential PSU Bank iWIN ETF. The fund house, which already has five index ETFs and one Gold Exchange Traded Fund, is planning to track the Nifty PSU Bank Index through this launch. The index tracks the behaviour of a portfolio of 12 PSU banks published by the Department of Public Enterprise. Earlier PSU bank ETFs were launched in 2007 and 2008. October 2007 saw the launch of the Goldman Sachs PSU Bank BeES Fund. Kotak PSU Bank ETF was launched in November-2007 while R*Shares Banking ETF was unveiled in June-2008.
Private sector banks have weathered the NPA storm much better, though they have taken a beating too in recent quarters. SBI Mutual Fund has filed papers for SBI–ETF Nifty Private Bank, which will track the 10 stocks in the Nifty Private Bank Index alone. There are presently no bank MF products that focus only on private sector banks. Despite the headwinds for banks, in the last 1 to 3 years, fund houses have launched many schemes targeting the larger banking & financial services theme like Tata Banking and Financial Services Fund, LIC MF Banking & Financial Services Fund, SBI Banking & Financial Services Fund and Birla Sun Life Banking & Financial Services Fund.