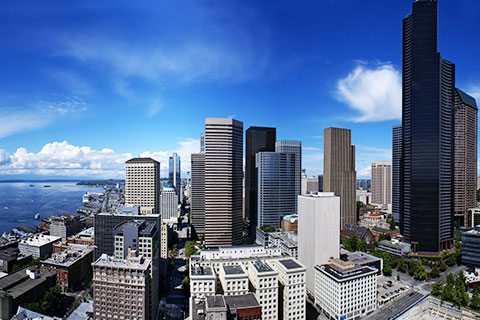 NBCC (India) (formerly called National Buildings Construction Corporation) operates under the Ministry of Urban Development and undertakes mostly government's civil-engineering and construction projects. Operating since 1960, the company has built capacity to execute large-scale construction projects. The majority of its business comes from project-management consultancy, wherein it provides consultation on and outsourcing of the construction of residential property, offices, commercial property, educational institutions, roads, water supply and storage solutions under a fee-based model. The real-estate division develops commercial and residential projects. It has land reserve of around 145 acres in many cities, including major metros.
Why we like it
The real-estate sector has been struggling, but NBCC has thrived in the past decade. Since its major customer is the government, it gets a plethora of projects and timely payments. Thus, it is somewhat insulated from economic downturns and sectoral cycles. It has many projects in the pipeline and hence a bulging order book. The major ones include various redevelopment projects of old government colonies and commercial areas like Kidwai Nagar and Vasant Kunj in New Delhi.
The company has huge land parcels, acquired many years ago, in major cities. The company can exploit these lands for commercial purposes. In fact, it has already started doing so.
NBCC is financially strong. It has a clean balance sheet, zero debt and abundance of cash; it's a rare breed in the real-estate sector. The company has a good 'float' - its working-capital requirement is negative. It thus doesn't have to raise funds at high interest rates, a practice which is quite common in the sector. The reason for its float is that it receives most of its funds in advance from the government.
What's more?
Apart from low-margin project management, it is focusing on the real-estate segment, which is a high-margin business. Since it's a government establishment, this lends a trust factor to its residential projects and it witnesses a huge rush for its projects. Its lands are at prime locations. Its order book currently stands at around `31,000 crore, which will ensure regular income in the near future.
Watch out!
Sometimes NBCC faces delays in the redevelopment projects in Delhi and other metro cities due to bureaucratic hurdles and the slow pace of government decision-making.
Our take
NBCC is an expensive stock because of its income visibility and growth story. Accumulate it at lower valuations.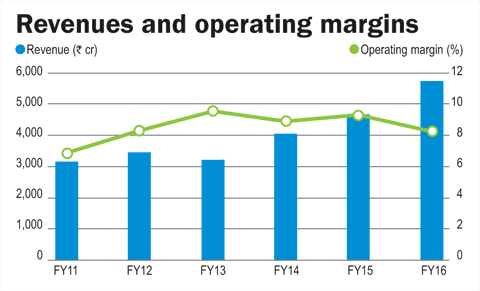 This story is part of the Promising PSUs series.