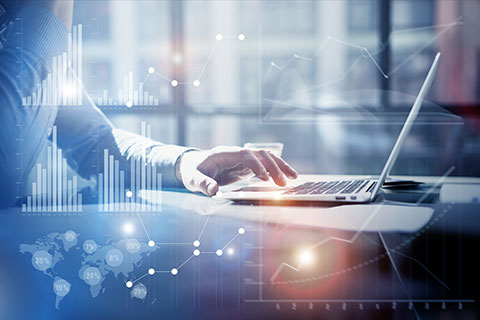 Which is the worst fund category in the last month, 3 months and 12 months? The answer is a category that has been traditionally regarded as a defensive bet - technology funds. The $150-billion tech space, home to titans like TCS, Infosys, Wipro and HCL Technologies, hasn't had the best of times lately with their underlying stocks down.
The biggest tech fund, ICICI Prudential Technology Fund is down 7.6% in one year (as on September 23), at a time when the S&P BSE Sensex has risen 11.69%. Franklin Infotech Fund, DSP BlackRock Technology.com Fund, SBI IT Fund and Birla Sun Life New Millennium Fund are also in the red zone. But are tech funds a value buy after the decline?
If you look at past data, tech funds have in the past, rebounded strongly from bad years. According to Value Research Online data, 2011 was the last year in which the technology sector funds suffered negative returns with the schemes losing between 14 and 22 per cent in value.
But after a revival in 2012 (they returned 0.5-17 per cent), they gave 41-62 per cent in 2013, 16-29 per cent in 2014 and a modest 2-11 per cent in 2015 . In the past, tech funds survived bad years by shifting from mid-tier IT stocks which are riskier to the top tier players who have mostly held their ground.
But the past year has seen top tier tech stocks take some beating. For instance, TCS was down 5.31 per cent for the year ended September 23, 2016. Infosys was down 6.6 per cent, while HCL Technologies (down 14 per cent) and Wipro (down 18.7 per cent) have faced bigger setbacks.
The stock price drops are a reaction to the downgrades in growth outlook - the firms haven't reported profit drops or cut back on dividends. The big question doing the rounds is whether IT stocks are in a cyclical downturn or a structural one.
Some analysts believe that the problem is selective. 'At present, Indian IT Industry faces three broad headwinds: (1) weak IT spends in financial services and healthcare, coupled with rise in insourcing or expansion of captives by select financial services clients (2) deflationary impact of automation on revenues. The downward pressure on contract values has been an ongoing pattern but has accelerated in the past 12-18 months and (3) lack of adequate participation in digital,' says Kawaljeet Saluja of Kotak Institutional Equities.
He adds that although these concerns are valid, painting a gloomy picture for the entire sector based on it, would be inappropriate. 'We believe this downturn is cyclical for companies that have invested in digital and automation but perhaps structural for companies that have not invested enough,' says Saluja.
M. Suryanarayanan, Vice President and Fund Manager, DSP BlackRock Investment Managers in a recent interview said that a large part of the growth for Indian IT services industry has happened as a result of market share gains against global peers like IBM, HP, CSC, etc. 'It would be unrealistic to expect a similar trend to pan out in the next decade, as the industry itself has reached a certain scale. At the same time, the global IT majors like Accenture and Capgemini have also adopted the global delivery model pioneered by Indian companies. But this does not mean that the Indian IT companies would not be relevant anymore; it is just that they have to step out of their comfort zone and invest in new offerings and capabilities,' he averred.
With strong cash flows, reasonably high margins and strong balance sheets, these companies should be able to successfully make this transition, as long as the management teams are committed to it, Suryanarayanan said.
Investing via tech funds instead of individual IT companies will allow investors to ensure that they own the winners in this space. 'The rupee has depreciated 6.4% during FY16 and could aid margins leading to earnings upgrades in FY17E. Upsides could be in line with earnings upgrades given blended valuations are at ~16x FY17E earnings. Sharp sell-offs should be used to accumulate given long-term growth prospects,' says Sachin Jain, MF analyst, ICICIdirect.