He says that it is important to distinguish between the reasons for reducing margins of a company.
For those eyeing returns like those in last decade in the popular IT sector, M Suryanarayanan, the new fund manager of 16-year-old DSP BlackRock Technology.com Fund, has some sober advice: 'Don't expect too much'. In an interview with Kumar Shankar Roy, the IIM-A graduate and CFA charterholder talks about how the IT services industry is at an inflection point globally. He stresses the need for Indian IT firms to step out of their comfort zone and invest in new offerings and capabilities. He feels that the companies that transform successfully could create significant shareholder value.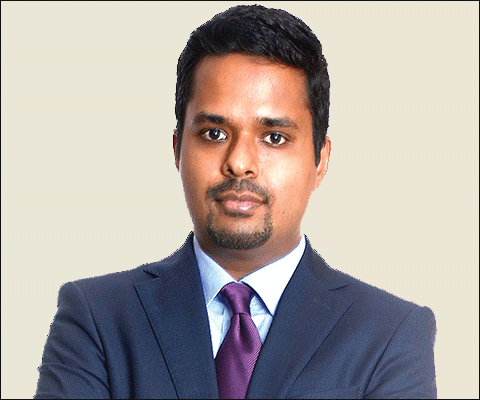 Large exposure to 'traditional services', which are facing significant pricing/value pressure, is the key problem faced by Indian players. What is the outlook for tech stocks today?
Most of the technology companies listed in the Indian market are IT service providers, and the IT services industry is at an inflection point globally. Though the overall IT services spend by corporates is expected to be flat in the medium term, there is reallocation of budgets happening from maintenance (run the business or RTB) to discretionary projects (change the business or CTB). This is being driven by two trends:
Companies across different sectors are faced with competition from new players that are leveraging technology to create new business models. There are plenty of examples of such disruptive forces across sectors - emergence of digital wallets, cryptocurrencies, blockchain; branch-less banking in financial services; aggregators like Uber, Lyft, Ola, Airbnb in travel and transportation; internet of things; 3D printing in manufacturing, wearables; connected medical devices in healthcare, etc. Hence, investing in technology becomes an imperative for incumbents to survive in this dynamic world. This is what is driving the growth in CTB technology spend.
However, at the same time, the global economy is still not buoyant enough, and the demand environment for most companies is still weak. This is forcing them to cut costs wherever possible in their organisations to sustain profits, and RTB technology spend is one of the key areas facing the brunt of this trend.
In the period post the global financial crisis, characterised by massive cost take-outs, Indian IT players gained significant market share against global peers through their RTB offerings. As these contracts are coming up for renewal now, they are being forced to cut prices further. But many of these companies understand this shift in IT budgets and are evolving their business models to take part in this opportunity. This transition period could last a couple of years as the newer offerings scale up and become sizeable enough to overcome the deflationary forces in traditional services.
Large parts of IT services are getting automated. M2M is a key theme. Consulting is a big area, yet Indian companies lag in consulting. Can we expect historical earnings growth and free-cash-flow growth rates to sustain in the future?
A large part of the growth for Indian IT services industry has happened as a result of market-share gains against global peers, like IBM, HP, CSC, etc. According to NASSCOM, in the period between 2000 and 2015, the size of Indian IT services exports went up from $5 billion to $98 billion, with the industry's market share in the global arena moving from about 1.5 per cent to 12 per cent. It would be unrealistic to expect a similar trend to pan out in the next decade as the industry itself has reached a certain scale. At the same time, global IT majors, like Accenture and Capgemini, have also adopted the global delivery model pioneered by Indian companies. But this does not mean that Indian IT companies would not be relevant anymore; it is just that they have to step out of their comfort zone and invest in new offerings and capabilities. With strong cash flows, reasonably high margins and strong balance sheets, these companies should be able to successfully make this transition as long as management teams are committed to it.
Over the last decade we have seen margins fall for traditional IT services. As the fund manager of a tech fund, how important are margins for you?
Profitability is definitely an important consideration. However, in the current scenario, IT companies should be investing in developing new capabilities and offerings as mentioned above; and these may detract from margins in the near to medium term. But it is also important to distinguish between the reasons for reducing margins of a company - whether it is on account of just deflation and pricing pressure in existing businesses or due to investments for future growth. The latter is a better strategy to ensure that the company gets back to profitable growth eventually.
Some say that over a decade ago, picking tech stocks was easy. How do you approach stock picking today? Apart from management commentary, currency movements and global trends, what are the key criteria that help you assess the health of the tech universe?
We believe that stock selection is the cornerstone of successful investing. Apart from the points you've mentioned, management vision and quality is becoming an increasingly critical element to assess. Indian IT companies cannot adapt to the challenges facing them unless the top management has the willingness to compromise on near-term metrics to achieve long-term goals. We also try to evaluate companies on their digital capabilities, automation initiatives, platform offerings, breadth and depth of partnerships with new software providers, M&A initiatives in digital, training programs to re-skill workforce, among others.
Are the golden years of Indian IT and, by extension, superior shareholder returns behind us? Yes or no and why?
The period of supernormal growth for Indian IT that we saw in the last decade is probably not going to repeat. But we believe that Indian IT could continue to deliver solid shareholder returns in terms of return on equity even in the future. Though this may not be true for all the companies in the sector, there would be companies that emerge successfully from this transition period and are able to garner market share from other global and Indian players. Such companies could definitely create significant shareholder value. Other than IT services, there are also a few Indian software product companies which are gaining relevance and prominence in the global marketplace. We see some of these companies delivering good shareholder returns.
At the end of March, your fund was sitting with 9 per cent cash on hand as against the norm of 6 per cent for the category. Was it intentional? What is the reason for this?
Cash levels have been higher over the last few months as we'd reduced our exposure to a few large-cap stocks where we had some near-term concerns. We would look to deploy the cash in newer ideas in due course.
Lastly, lower estimated growth in FY2017 is captured in the new valuation band - Indian IT stocks are down to 14-18 times earnings from 15-20 times. What is the fund's take on the new paradigm for the Indian IT sector and will we increasingly see you veer towards smaller and promising growth companies while retaining your large-cap focus?
Yes, we would like to keep the large-cap core, while building a periphery of smaller companies that have higher growth potential. We think the Indian IT sector would offer opportunities outside of just services, and some product companies look quite promising.
This interview appeared in the July 2016 Issue of Mutual Fund Insight.