Our Q & A session with Anand Radhakrishnan, fund manager, Franklin India Prima Plus Fund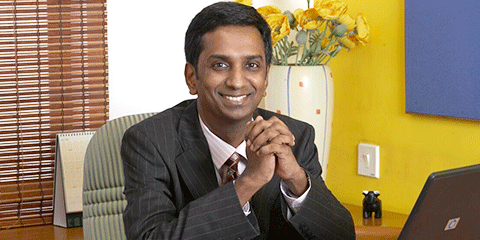 What is the investment strategy of your fund? (Including internal rules on investment universe, capitalization orientation and maximum cash allocation)
Franklin India Prima Plus invests in wealth creating companies whose competitive advantages are likely to translate into superior return on capital. The fund follows a bottom-up approach to stock picking and in that sense, the sectoral allocations are a derivative of the individual stock picks rather than top-down views.
Our research focuses not only on the track record of companies, but also on their future strategies and their ability to continue to generate wealth on a sustained basis in a competitive business environment. This strategy has helped the fund deliver superior risk-adjusted returns over the last 20 years through various market cycles. During all market conditions, the key parameters that drive our investment decisions are fundamentals and valuations. While typically we at the Franklin Equity Group adopt a blend of growth and value investment styles, FIPP tends to focus more on growth companies.
The scheme strives to generally remain fully invested at any point of time. For an equity fund its important to remain true to its mandate at all points in time. However, in certain situations the cash position of the fund may be increased (which can go up to maximum 10%) at the discretion of the fund manager.
What are the essential attributes for the stocks to be in our portfolio?
We emphasize on bottom up stock selection. The value-add that we provide stems from the superior stock selection. We focus on in-depth research of individual companies. Therefore all our active decisions are made at individual stock level, with sector weightings a residual of this process. While macro fundamentals do matter, they don't play an active role in determine which stock we include in the portfolio. For stock selection the individual company fundamentals are paramount.
We use a mix of both quantitative and qualitative factors for stock selection. While quantitative factors include capitalization, stock liquidity indictors (shareholding pattern and free float, average daily turnover), qualitative factors include quality of governance, medium term industry growth prospects, sustainability of the business model, potential for corporate action etc. It's only after both these aspects are thoroughly analysed can a decision be taken on whether or not to include a stock. Usually, these factors need to be kept track of on an ongoing basis as well.
What kind of stocks never enter your portfolio?
We will not be looking at companies with poor corporate governance, short term momentum ideas which have poor long term prospects, fleeting competitive advantages, businesses with artificial barriers to entry, unexplainable financials etc.
Any tactical miss you regret (not having, or not having enough or holding something) in your portfolio?
Stocks from commodities and PSU Banks sectors are some of the recent misses. Not having adequate exposure to steady growth consumer stocks has been another deterrent over the medium term.